Steve, then here are #41 to #47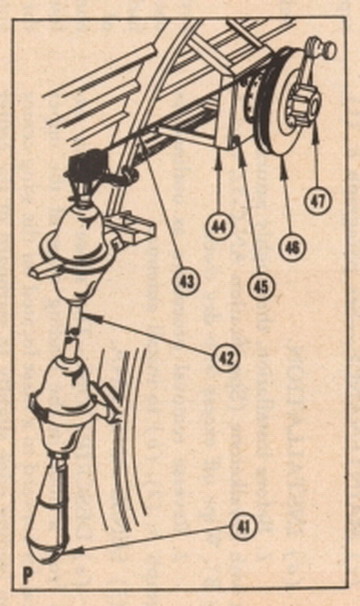 Yves, I have never compared Sterba with British ASV MkII to answer your question and radar is out of my sphere.
So I am not skilled in analyzing their diagrams.
I don't know how long the Navy retained the Sterba and I think it was a specific Navy device on the PBY.
Not to say that it was not very easy when you had to walk on the hull...
Anyhow it appears that the radar equipment was changed (obviously upgraded) on the later versions and you found Yagis on most of PBYs, Catalinas, Cansos, OA-10As.
Late Wynnum Graham sent us this historical record about DP202, the aircraft you send the picture of.
Prototype British LRASV Catalina.
 In November 1940, Air Ministry decisions were made that the prototype of PBY aircraft for Long Range ASV should be carried out in USA with the assistance of Dr E G Bowen.
By 21Mar41, Dr Bowen reported  -- He had visited CAC San Diego, with Mr Yearsley of the British Air Commission - discussions were held with Mr Learman, Assistant Chief Engineer, and Mr Meguire, Engineer in charge of Electrical Installations -- - re fitting LRASV to the PBY. CAC gave a very definite impression they were unwilling to press ahead with the work, that UK would be very lucky to get (LR)ASV aerials on the delivered aircraft until very late in the production schedule.
By the end of March 1941, this report was being acted upon in the UK. It was recognised the system would have to be fitted locally, and the drawings sent from US by Dr Bowen were distributed to necessary recipients, importantly to MAEE at Helensburgh.  Dr Bowen's work still included wire aerials which were not favoured by his counterparts in the UK.
Early in April 1941 a meeting was held at Greenock, to examine possible fixing positions for aerials. Present were F Lt Ives of Coastal Command;  Mr Bridges of Saunders Roe (Beaumaris), in his oversight capacity at Scottish Aviation, sub-contractors to Saunders Roe;  Mr Johnson of RAE, having oversight of MAEE at Helensburgh;  and a Mr Power.
Mr Johnson, back at Helensburgh, quickly assessed the situation and sent out a signal .......... 06Apr41 – MAEE Helensburgh (Johnson)  to ACAS, MAP DCD, MAP DGAP (SI), RAE, TRE .......Catalina LRSI installation requires new type aerials. Impossible fit any existing types. Proposed new aerials require experimental work and aerodynamic investigation. Estimate 14 days for experimental work. Manufacture of TI parts and fitting can then proceed.
[LRSI is Long Range Special Installation - - - TI is Trial Installation]
Catalina Mk I, A24-2 (an Australian serial which was ferried to UK for RAF service as the result of a swap with AH534) became the MAEE Helensburgh prototype plane for LRASV.  Mr Wood of MAEE took up the electrical design/assessment work on various Yagi aerial locations - - he continued these tests through April 1941 at Helensburgh.  A search Yagi transmitter located between the wing stays was assessed and discarded, then a position forward of the wing was accepted.
While Mr Wood was working on the electrical problems at MAEE Helensburgh with mock-up aerials, Mr Bridges was at Scottish Aviation, Greenock pondering mechanical matters relating to fitting and sealing the aerials to the aircraft, as well as physical aerial design for strength of supports, etc.  From 22Apr41 Mr Wood visited Greenock by RAF power boat to discuss various arisings with Mr Bridges. 
By 25Apr41, it was announced the Catalina aerial work had reached agreeable electrical designs.  It now remained for the various aerials mechanical design and stress work to be done without upsetting the electrical parameters – primarily a responsibility of Saunders Roe, still with advisory input from MAEE.
Mr Bridges of  Saunders Roe suggested Mr Wood should re-visit Greenock to collect his (Bridges') proposed design and take it to RAE for the stressing department to consider.  Mr Wood discussed/collected the proposed design Friday 25Apr41, then took the overnight train to London, returned Thursday, 01May41.
Catalina A24-2 was now due to move across to Scottish Aviation at Greenock from MAEE Helensburgh - was due there on 06May41 – in order that LRASV fitting may commence – All details of electrical requirements passed to Saro 6/5/41. Aerial design is proceeding and will soon be complete.
Enemy action at Greenock on 06May41 put paid to well founded plans. More serious enemy action at Greenock on 07May42 caused even further changes.  The Scottish Aviation works at Greenock was in shambles. A24-2 stayed put at Helensburgh. 
By 08May41, Mr Bridges has gone to Beaumaris with all designs and records. He left a message, suggested A24-2 should follow him to Beaumaris and be fitted there.  Mr Wood sent a signal ~ "Delay due to enemy action. Suggest work proceeds at MAEE. Request instructions."  Next day, Group Captain Ring of MAP phoned Mr Wood. Gp Capt Ring agreed the work was to be done at MAEE, promised to contact Mr Bridges ........ later again, Gp Capt Ring phoned Mr Wood, requested Wood go to Beaumaris and persuade Mr Bridges and party return to MAEE and do the work on A24-2 at Helensburgh.
12/14May41 – Mr Wood visited Beaumaris, to arrange the programme, necessary due to enemy action at Greenock. Mr Bridges and staff agreed to return to Helensburgh on 18May41, installation to proceed with MAEE, Mr Bridges of Saunders Roe , and Mr Wood working together.
On 20May41, Mr Bridges and party arrived Helensburgh to re-commence work. A24-2 was re-serialed to DP202.  Through May and into June of 1941 work continued on DP202 at Helensburgh – aerial design, manufacture, drawings for mass production purpose etc. Internal wiring was done, connecting the components as they were completed and fitted. Yagi Homing array (forward looking) was fitted to the wings, being an adaptation of existing Wellington Yagi aerials.
20Jun41 quickly rolled round – pressure was mounting for DP202 to be put to squadron trials – wing aerials still not complete, and more ...... the standard "conversion modifications" of preparing a delivered machine for operational flying were still outstanding.  Next day however, a flight trial of three hours was done with satisfactory results on the search (side looking) apparatus.
Further work was necessary before the next flight  ........... which was over a month later, 30Jul41, no doubt largely due to the conversion modifications.  These were usually done by Scottish Aviation at Greenock, or by Saunders Roe at Beaumaris. To be done at Helensburgh was an added complication.  The Homing array test flight of 30Jul41 was successful.
DP202 was transferred on 11Aug41 to 210 Squadron at Oban for service trials, which were soon completed, such that on 06Sep41 the  Director of Communications Development advised RAE that Coastal Command has approved the LRASV system in DP202, subject to a small list of small changes.
By 27Sep41, DP202 was at Greenock, being fitted with long range fuel tanks for a demonstration tour to America, mainly to Consolidated Aircraft Corp at San Diego, where it was built – now showing its wares as the prototype LRASV Catalina.  DP202 departed Greenock 06Oct41.
After the US demonstration tour, it did service through the war with the Canadians – RCAF.  After the war, it gained another life;  departed Toronto on 17Sep46, passing from RCAF to Netherlands East Indies for military service with RNNAS as serial P200 until 14Feb52 when it was scrapped at Biak, off the northern coast of Western or Dutch New Guinea.
And Bob Romaine to remind...
As a Consolidated flightline employee, I was surprised one morning to see a British PBY-5 [FBxxx] parked outside the gate to the airfield. I was told it was
top secret and was under heavy security. I was later cleared to go onboard with company engineers to inspect this new top secret equipment,"RADAR". It had a yagi antenna permanently fixed under each wing, [coat hangers we called them], and some other antenna wires that were different. What was also quite different was a large amount of equipment, using up half of the nav table, that required the hatch above the nav table to be sealed. I was led to believe this aircraft was provided to Consolidated in order to copy the system and install it in subsequent PBYs. One thing I do remember when we removed the yagis from the wings was that there was a lot of corrosion at the point of attachment due to steel yagi and bolts being used against the aluminum skin. Our eventual "copy" was all aluminum.
I had a look at the plane's log and observed that this plane had spent most of its time between flights at the bouy and only made it up the ramp about once a month. Heavy utilization.