k5083 wrote:
Changing the skins from magnesium to aluminum would not only be a huge project but would fundamentally and irreversibly change the artifact.
Definitely agree!
WIXerGreg wrote:
It's going to be a while before the whole thing is in airplane form again though, the restoration team has something like a 20 or 30 year back log working at their current rate and the XC-99 isn't in the cue yet.
Any idea how bad NASM's backlog is compared to NMUSAF's? I know they have their own massive collection, but I don't know how it compares. (By the way, it's "queue" not "cue".

)
WIXerGreg wrote:
Here are a couple pictures I took in April.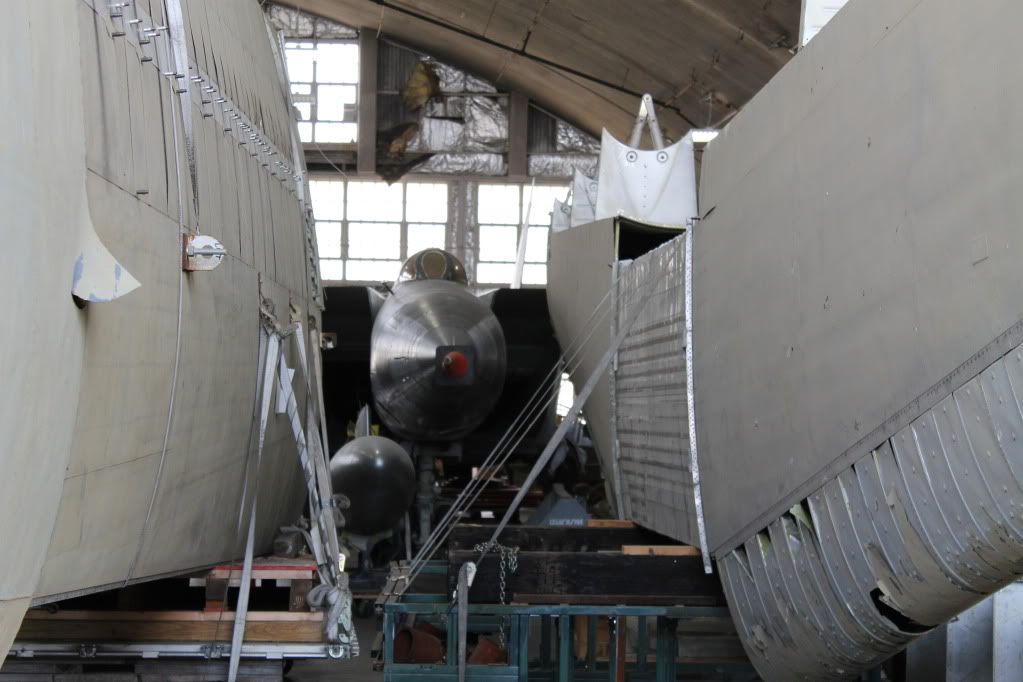 Ooooh, lookie! Its the MiG!
I never did understand why they didn't just shove that thing on display. It's of course missing the wings, which were never found, but aside from that it looked to be in good condition. An aircraft missing wings on display is better than no aircraft at all. In addition, there's such a great story behind its acquisition, I would think it would be a good draw.
_________________
Tri-State Warbird Museum Collections Manager & Museum Attendant
In a perfect world we would be flying only replicas. (Or at least only non-combat veterans.)
Means of Imperialistic Air Attacks