The Aircraft Restoration Company have produced the most elegantly beautiful restoration of a early / rare Spitfire.
I was lucky enough to see this aircraft earlier this year when the Spitfire Society were invited to tour the facility at Duxford.
Up close it's jaw droppingly pretty from every angle. We were permitted to take pictures for out own personal enjoyment ~
but not for sharing via email or forums etc. And I for one respected that arrangement.
Today visitors to the Imperial War Museum were privileged to see it taken out on an early test flight by John Romain.
I've sized these pix rather larger than normal ( 1200 pixels wide rather than 800 ) to give you an impression of how high the
standard of restoration is on this aircraft ......
Let's start with a side profile against the iconic hill line across the back of Duxford airfield.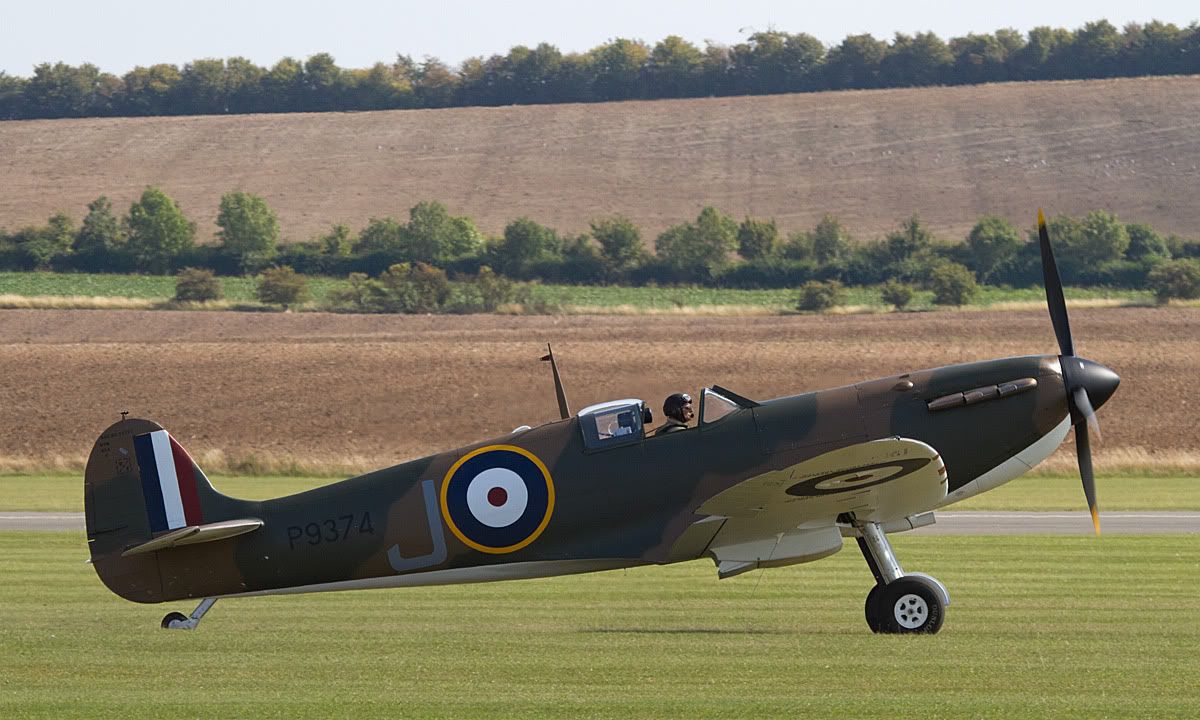 1940 ?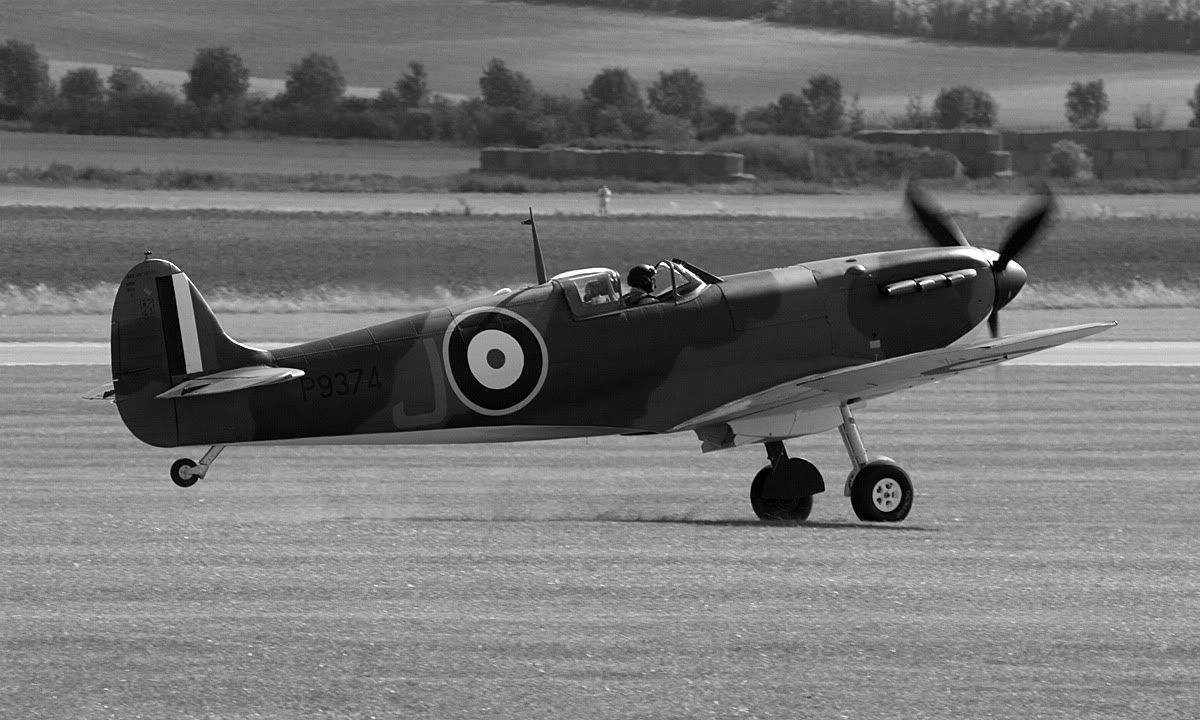 2011 ?
The run in and break for landing once the air test was complete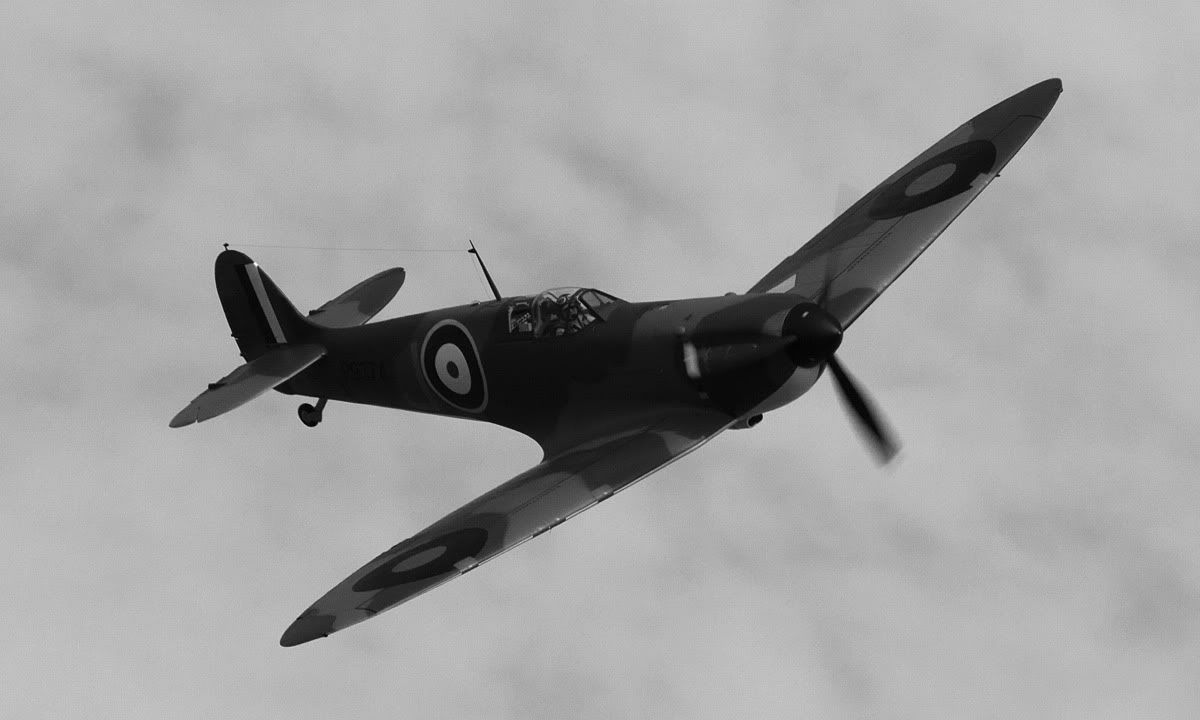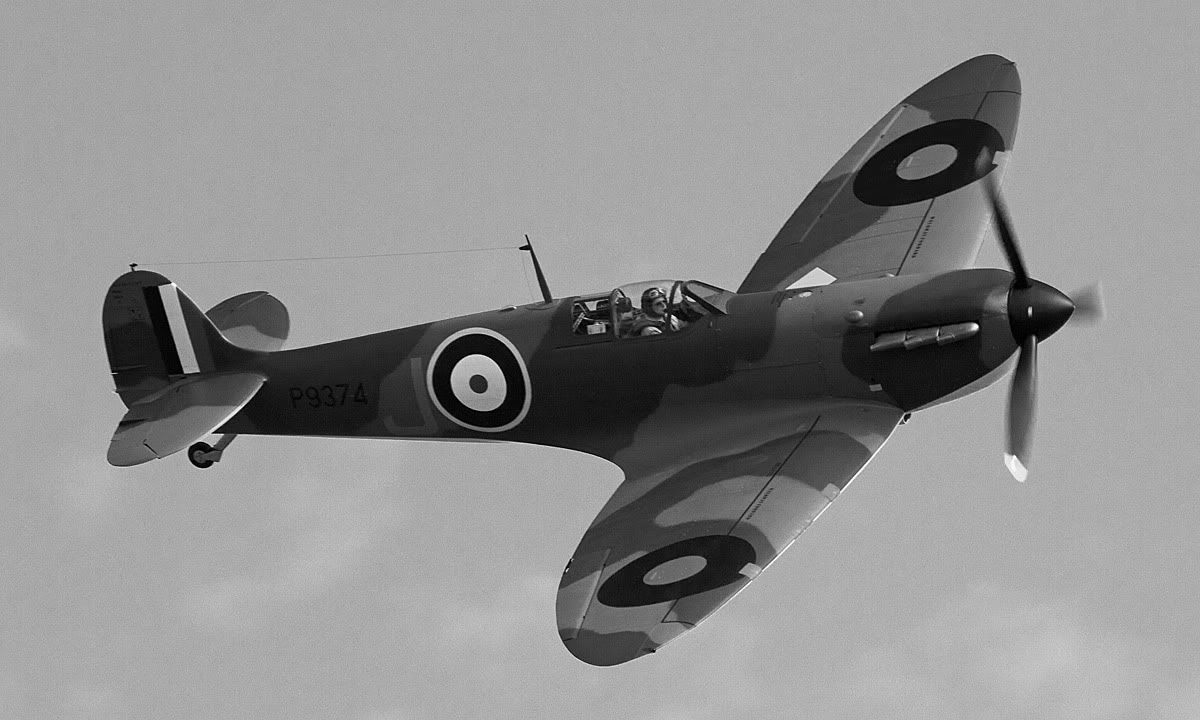 Gear and flaps down for landing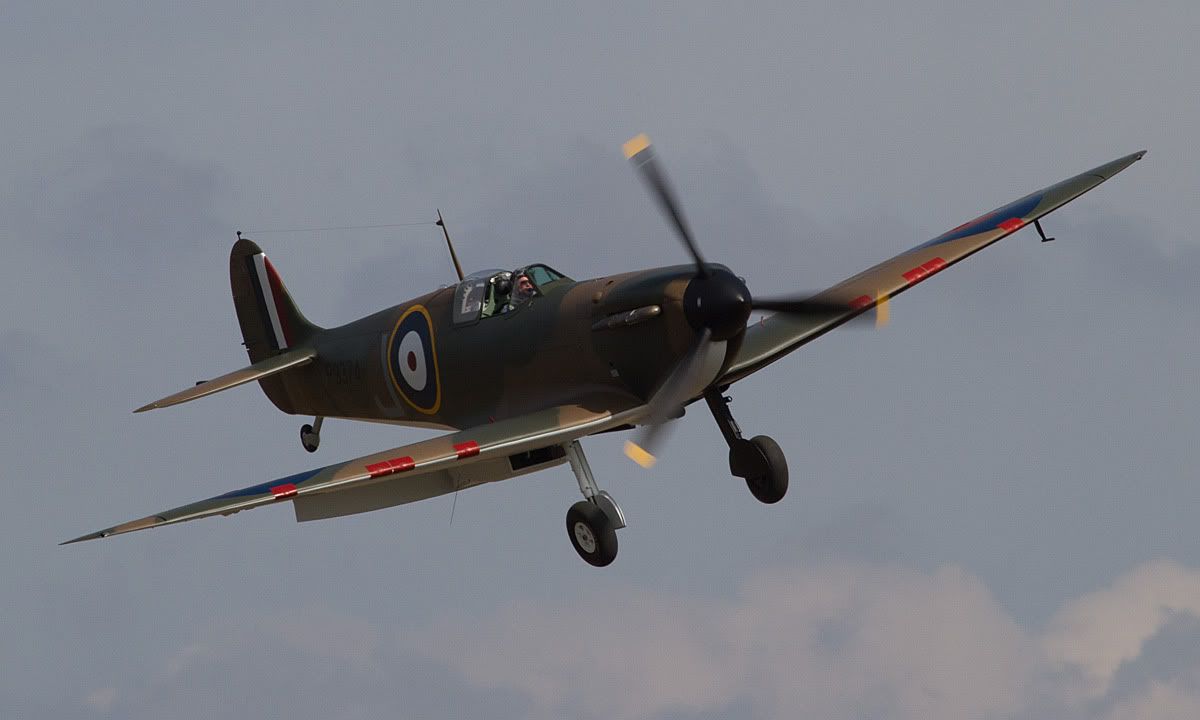 The aircraft is painted in the early one wing black / one white scheme ~ it's going to look stunning when the
autumn sun kisses the underside paint against a blue sky.
I suspect there won't be a dry eye in the house on that day.
To everyone involved at ARCo ....
_________________
Blue Skies .....
Peter
Consolidated by US state ~ see if there's a heavy bomber tour stop coming to an airport near you ......
http://www.bomberflight.info
Warbirdapps on facebook ~ every day a new image from my personal journey thru the world of warbirds .....
https://www.facebook.com/Warbirdapps