I went to Pensacola last week with my Dad and saw the new SBD, just inside the back fence. We watched the Blues practice their show and visited the museum.
when the Blues land, they pass out flags to the kids to wave the team in. It's a nice touch.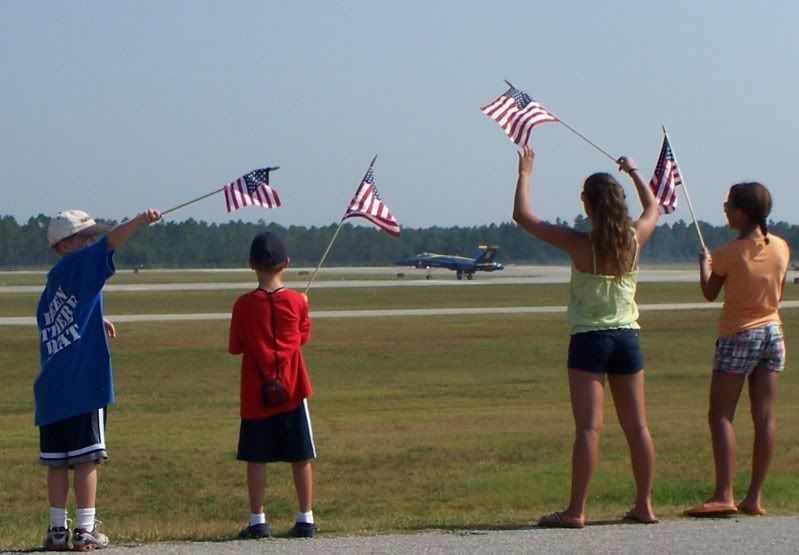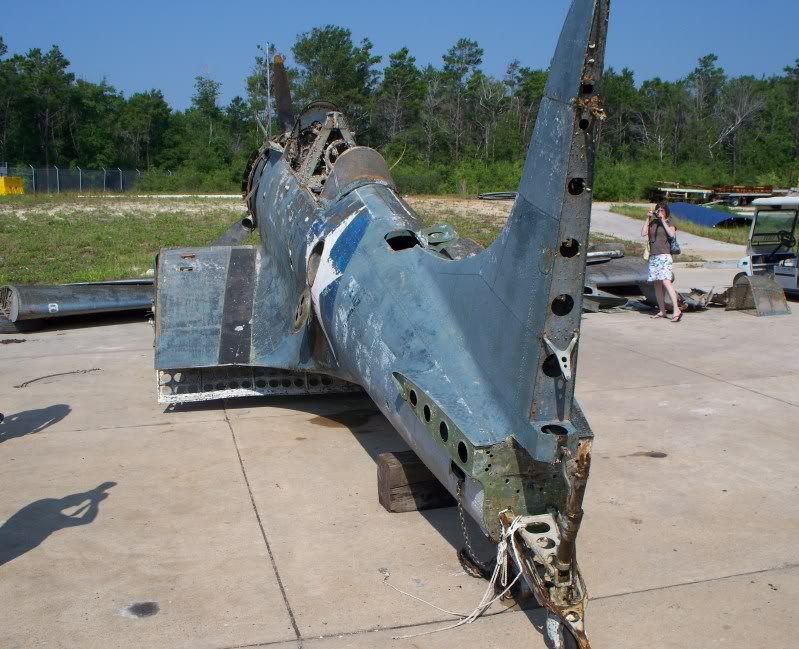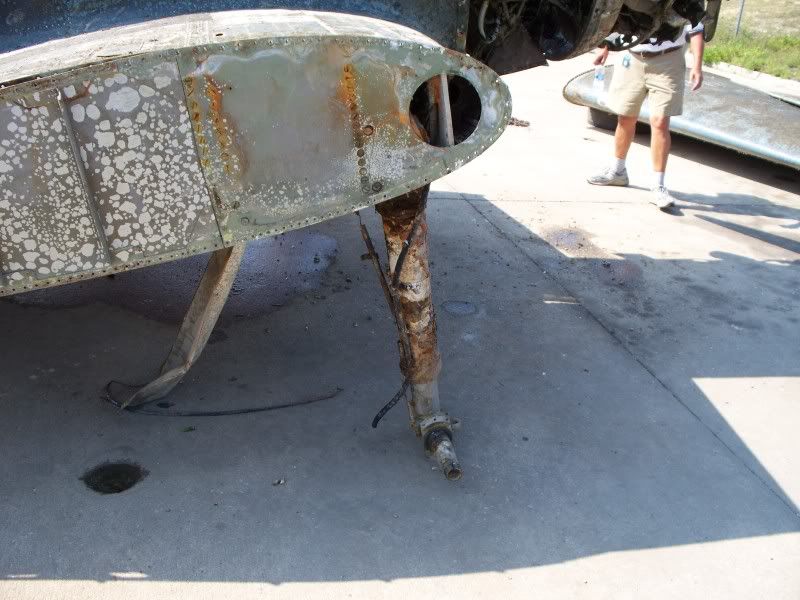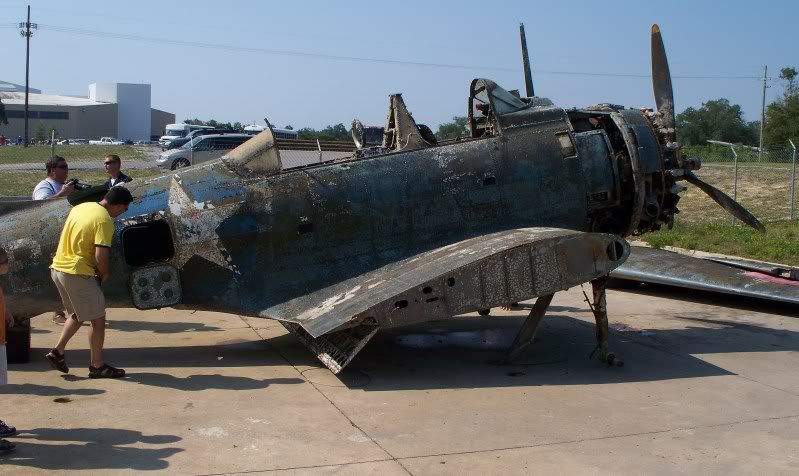 another SBD in the hangar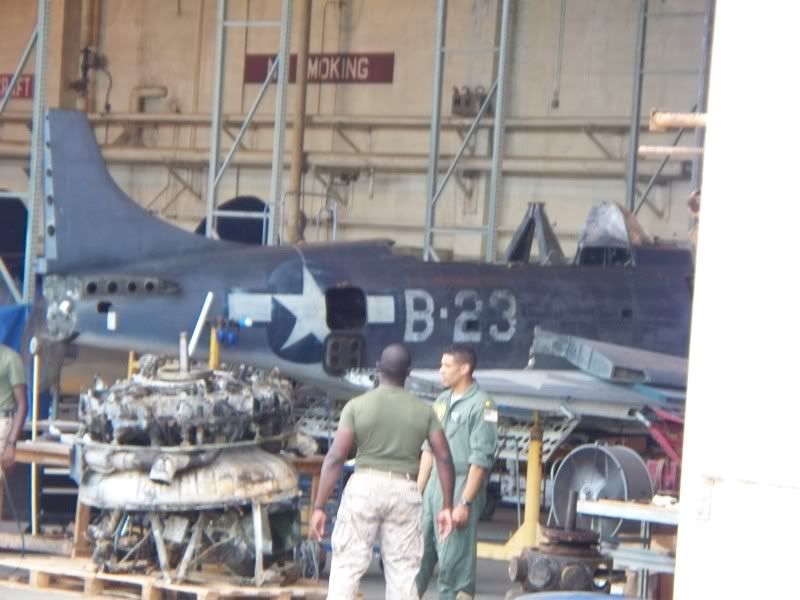 and one on the tarmac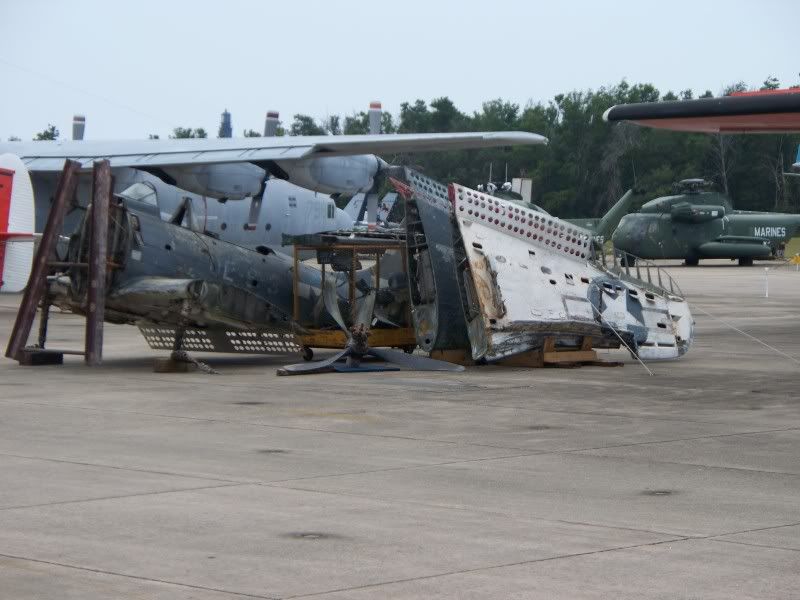 my dad in front of an FH-1 Phantom, a woefully underpowered jet that he briefly worked on while in his last months in the USMC.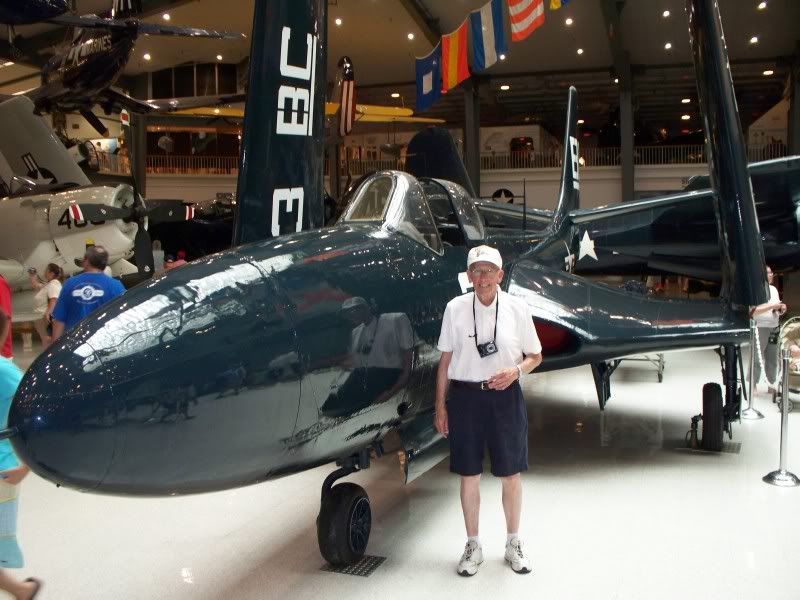 and in front of an F7F Tigercat, another make that he worked on.