I've been going through more old slides and photos with my new scanner...
So in May 1992 John Halterman calls and says, "How'd you like to go on an adventure?" The next month, Wasilla, Alaska. I don't want to say that the UPF-7 was ratty, but somebody said it had been tied down outside for 7 years. Tailwheel lock was broken and there was lots of duct tape in evidence, some with white dope over it. It flew straight as an arrow though, and ran good-
Can't remember the name of the private strip or the owner, it was 1,700 feet long, surrounded by trees, I think it was just NE of Wasilla.
First leg, looking south at the Chugach range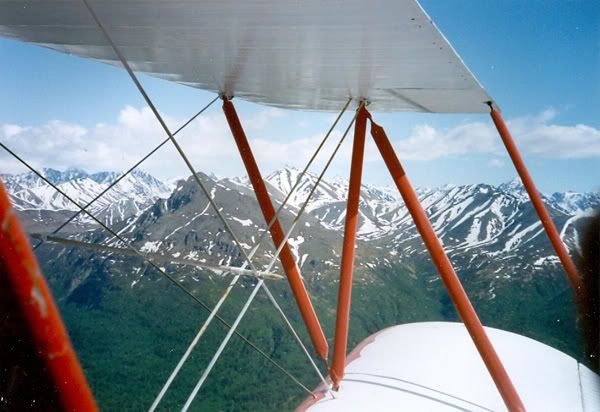 First RON, Northway, Alaska. Tie downs were all taken so we tied it to a pickup and to the gas pumps.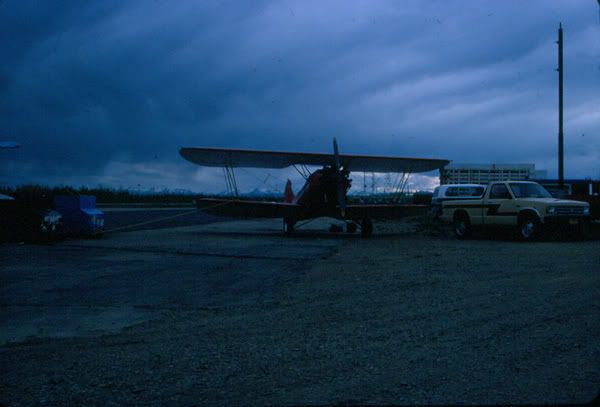 Can't remember the name of this place either, somewhere in the Yukon. I remember that there were 15 hotel rooms in town and I got the last one.