I was waiting to post this until the model was finished, but my mention of it in another thread sparked some interest so I figured I'd go ahead and post it now. I've been at this thing for about three months now and realistically I've probably got another month to go. I'm having a little trouble staying motivated!
I love the bare metal, prewar insignias, rudder stripes and the checkered cowls, so I decided to do it in these markings.
I started with an Airmodel vacuform B-18 conversion kit that I had bought with a DC-3 kit a few years ago. I pretty quick abandoned the DC-3 kit in favor of a DC-2 kit so the wingspan would be closer and the cowls and engines would be correct.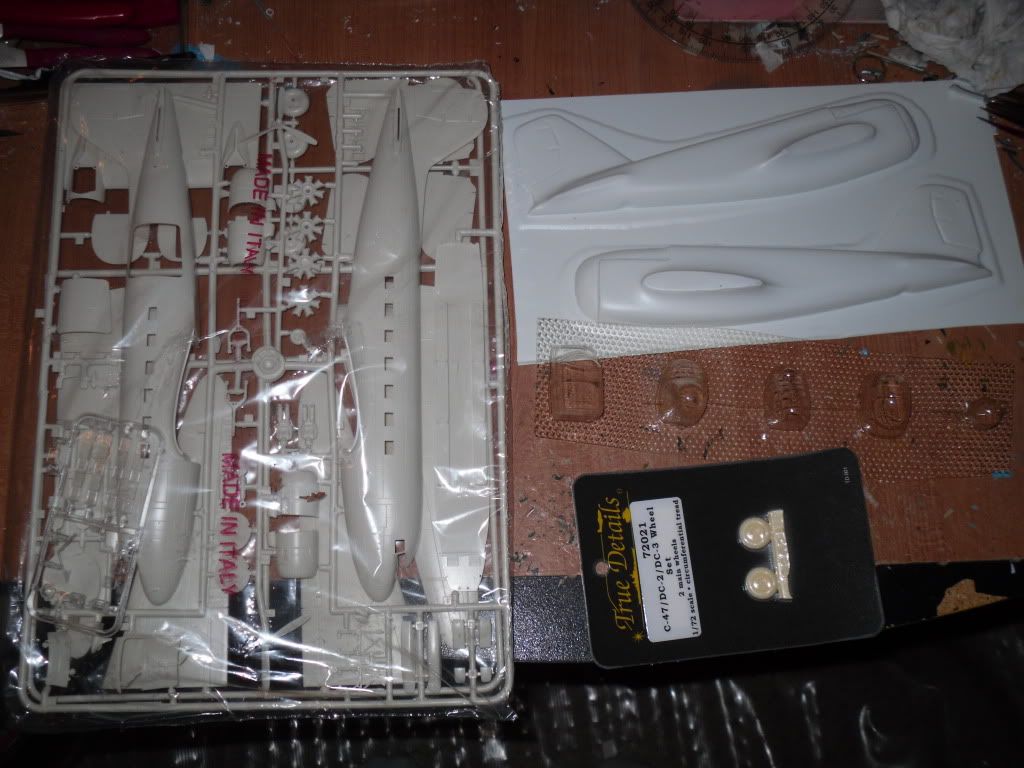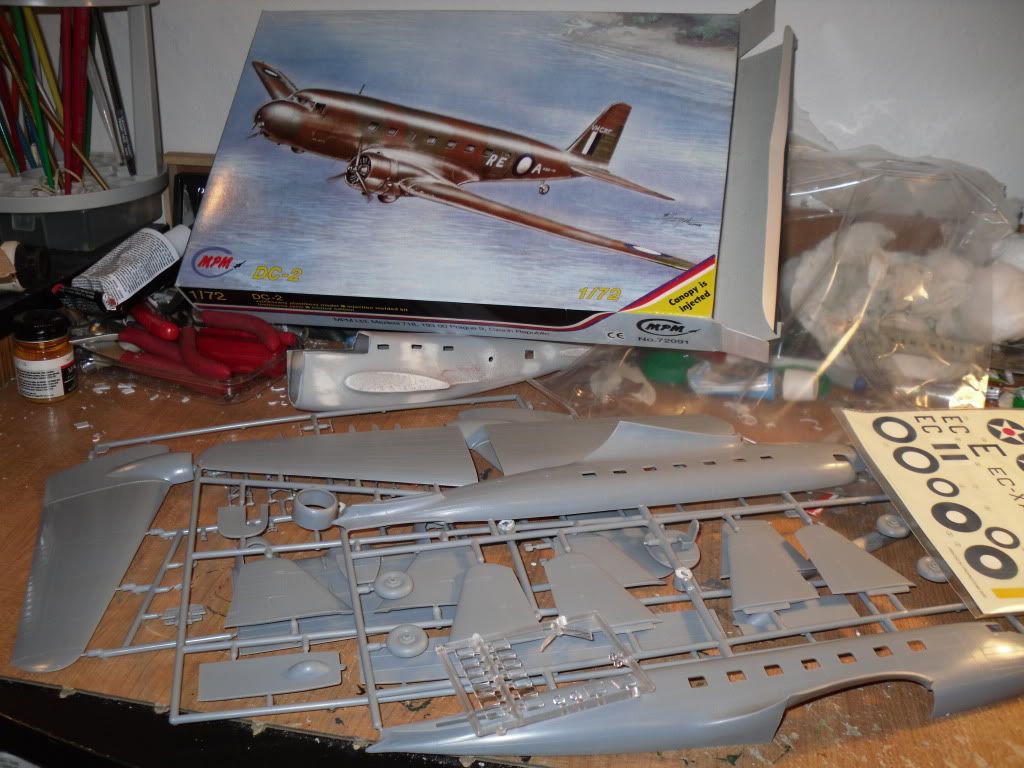 Fuselage together.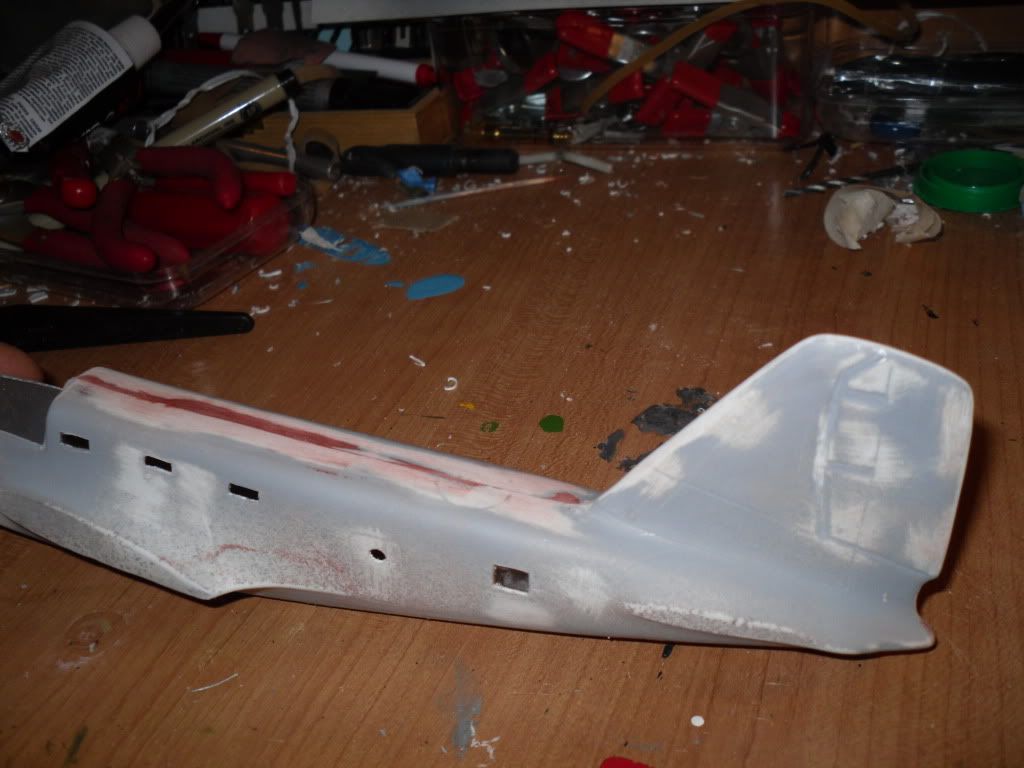 I cut the nacelles off the lower center section of the wing.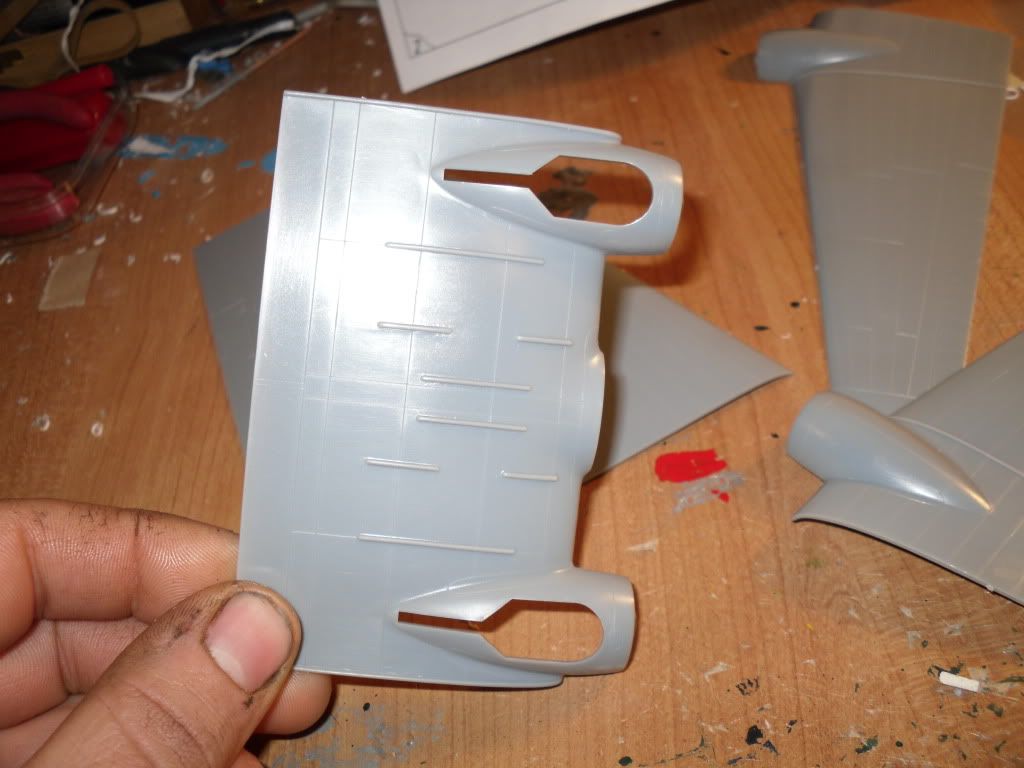 Joined them to the wings.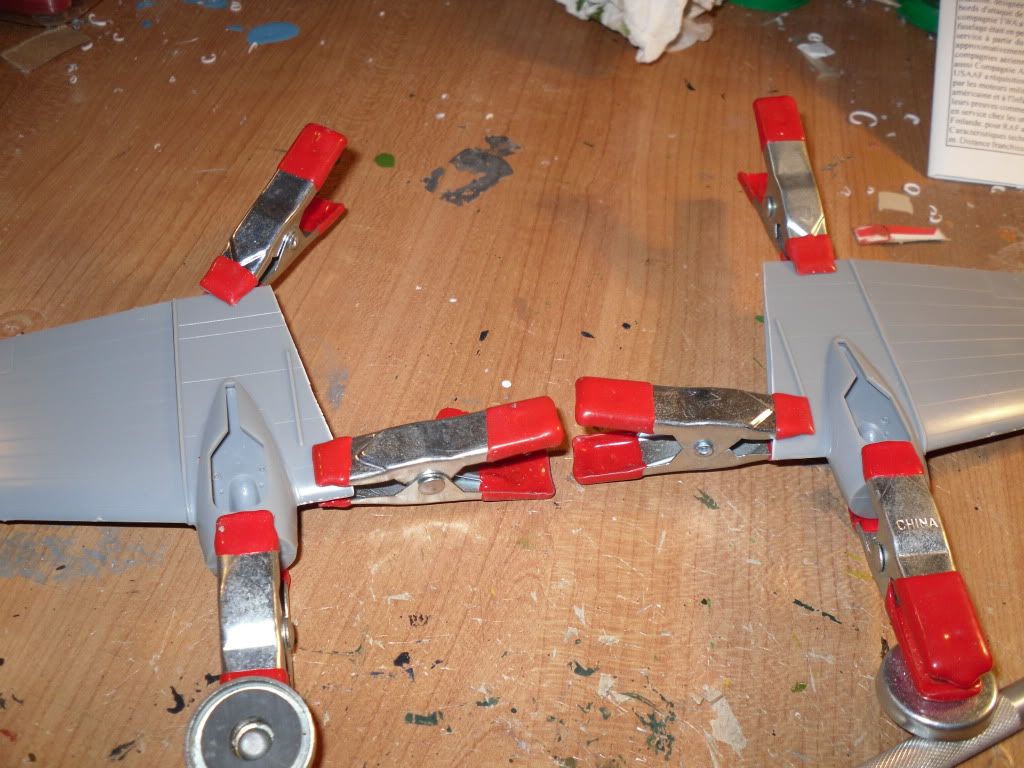 My exhausts needed to come back across the top of the nacelles.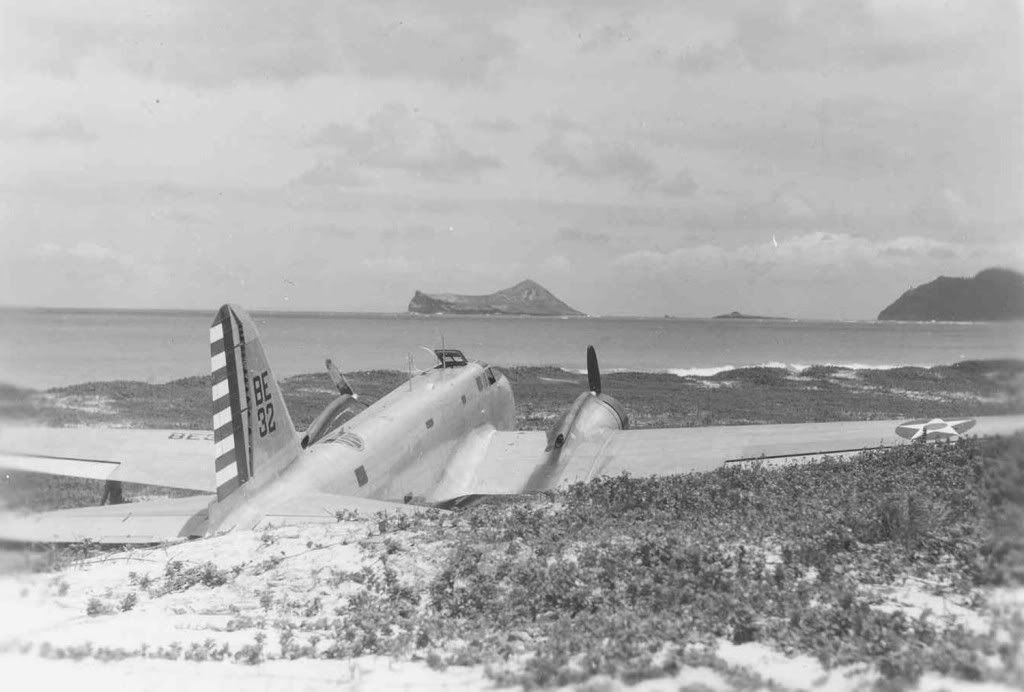 Using some square styrene stock I modified the top of the nacelles and fabricated some exhaust stacks.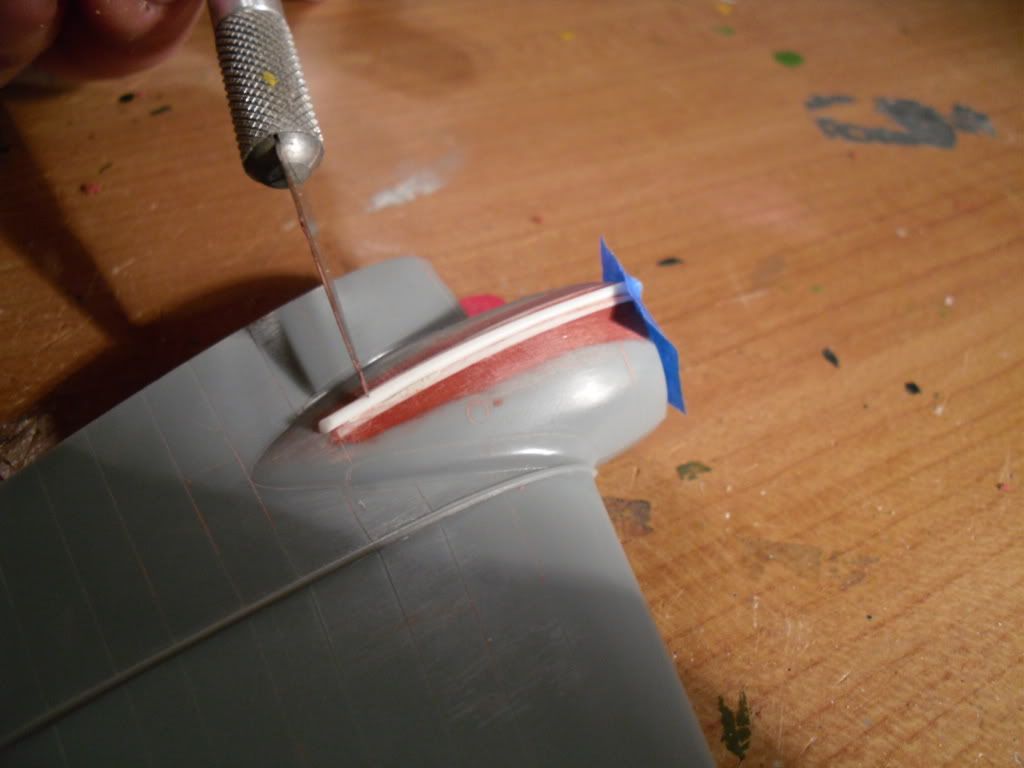 I modified the top of each cowl where the exhaust stack comes out. Here's the original and the first modified one in primer.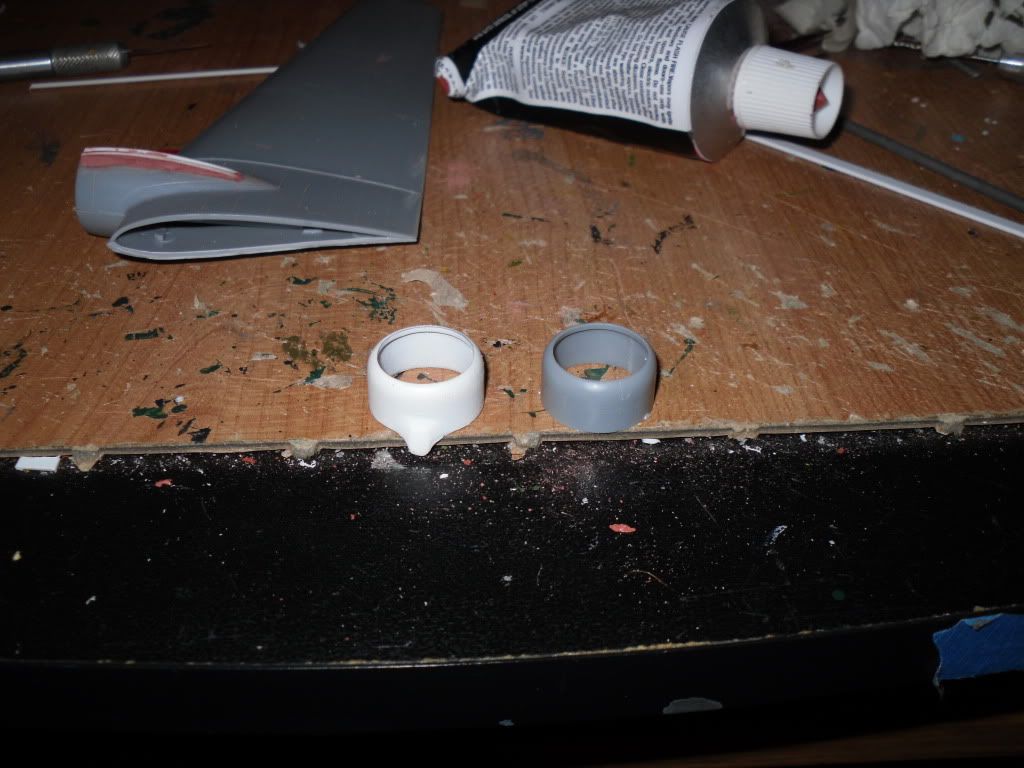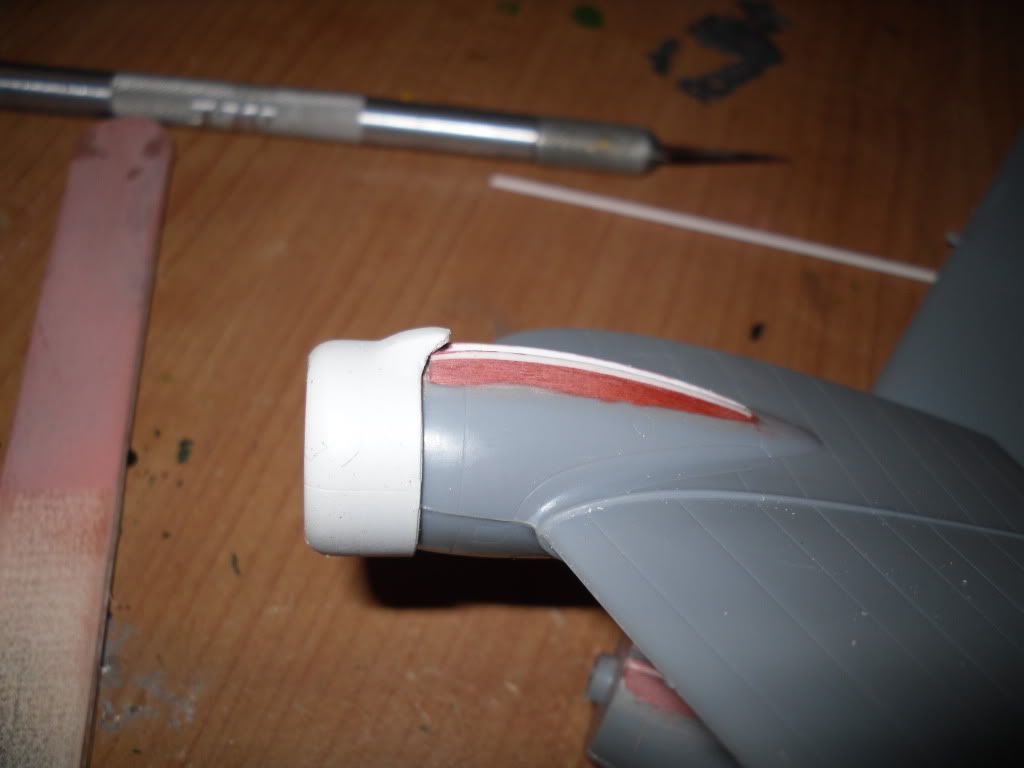 The thickness of the wing roots on the fuselage was thicker than the wings, and the wingspan was a little short of correct 1/72 scale. I added some material to the roots, which added to the span and allowed me to blend the wing into the fuselage. Here it is in the rough stage.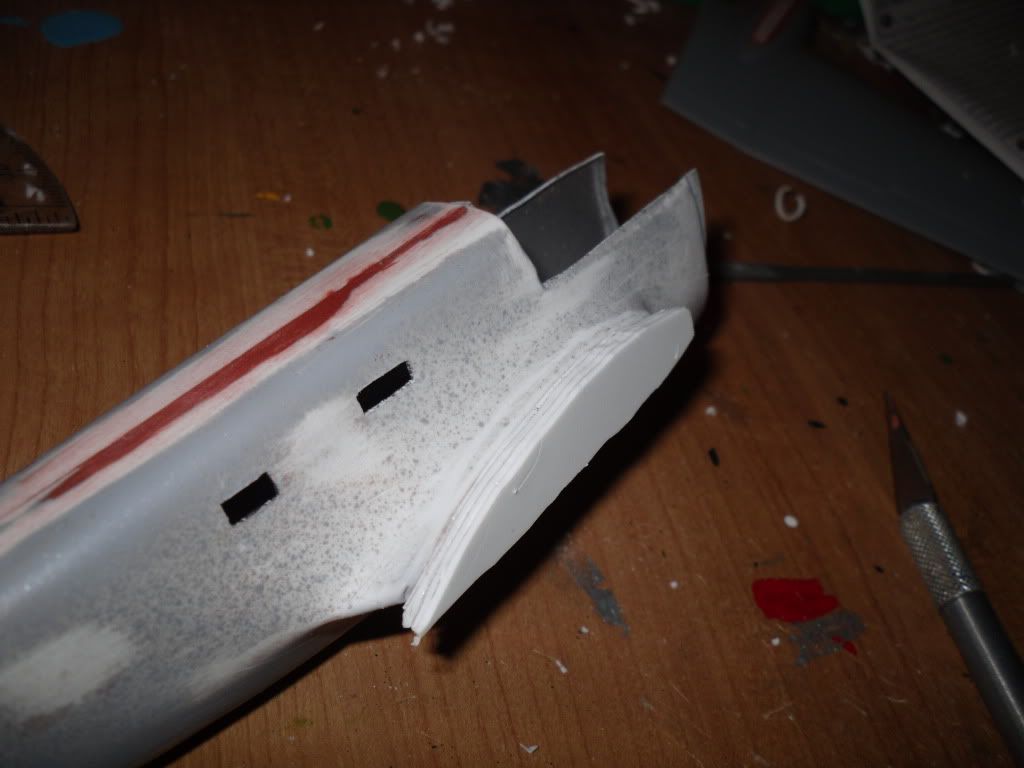 Here it is finished.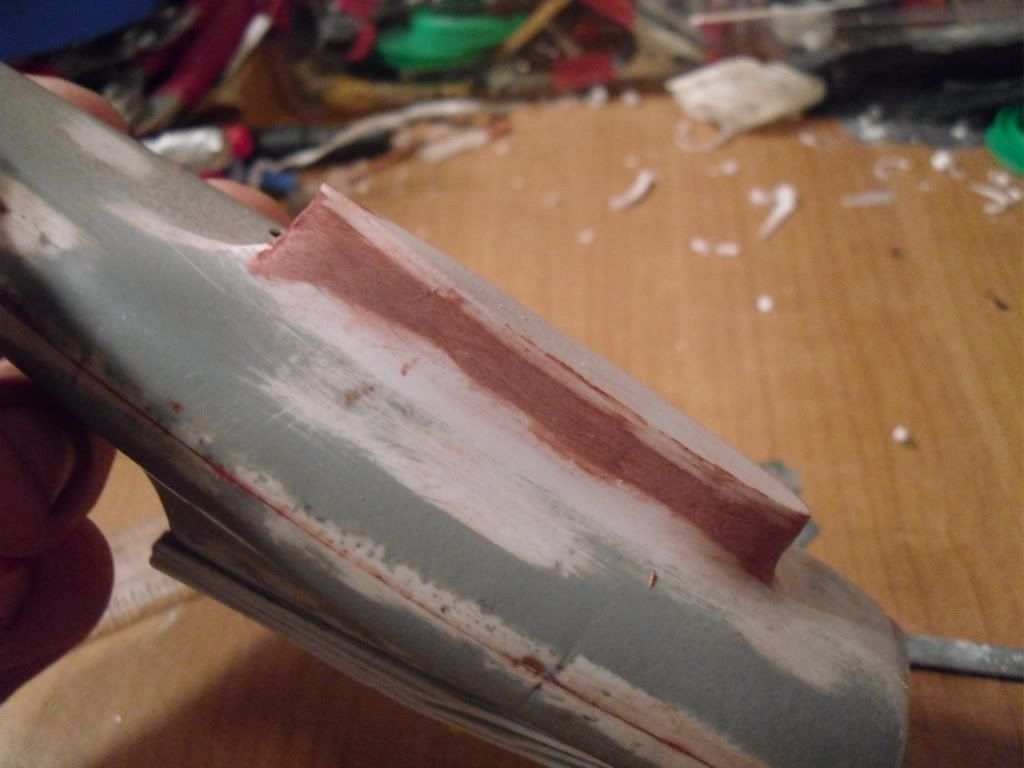 Starting to come together.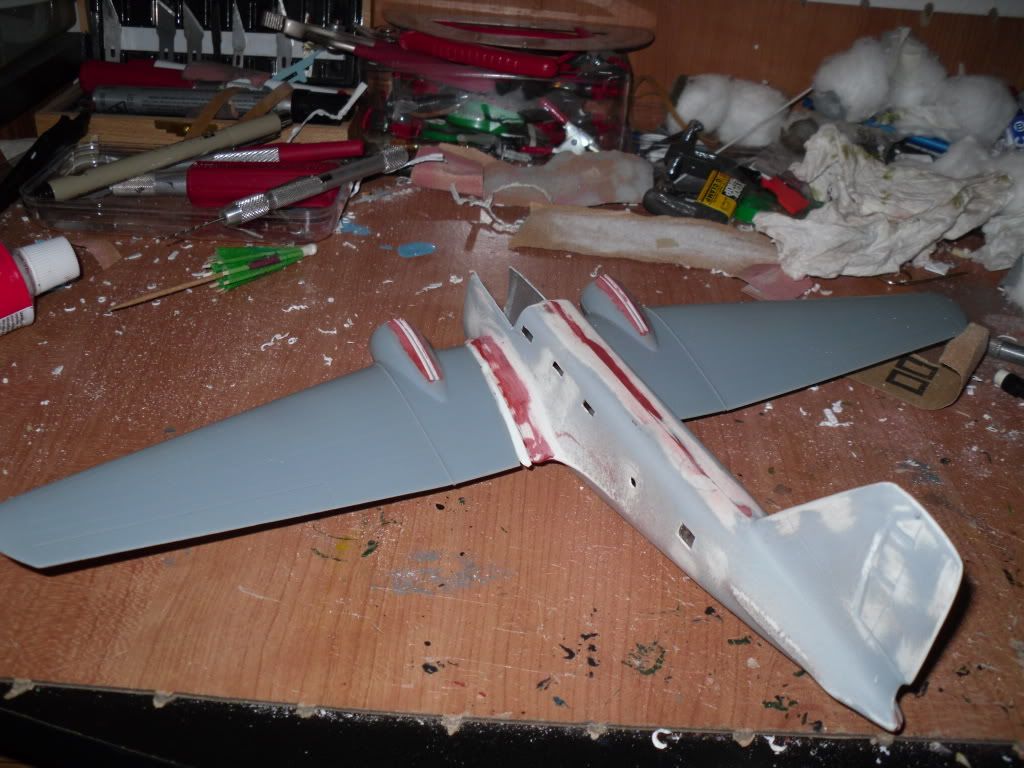 What's the best way to hold a drying wing vertical? A B-25 cylinder!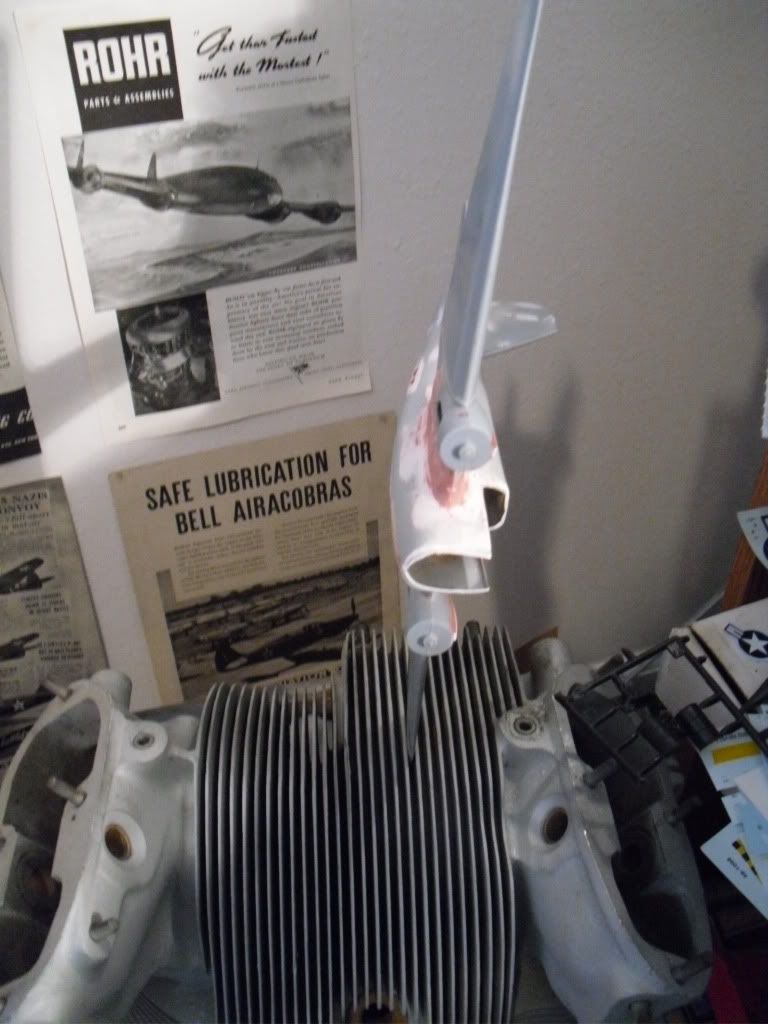 An entire weekend worth of foiling.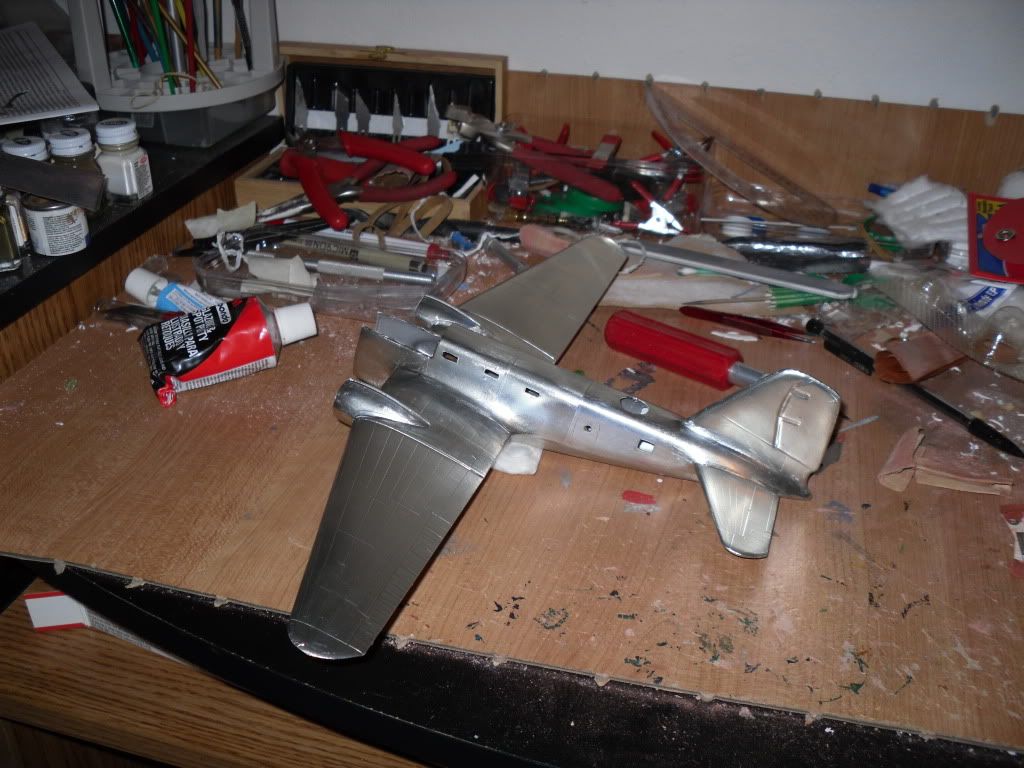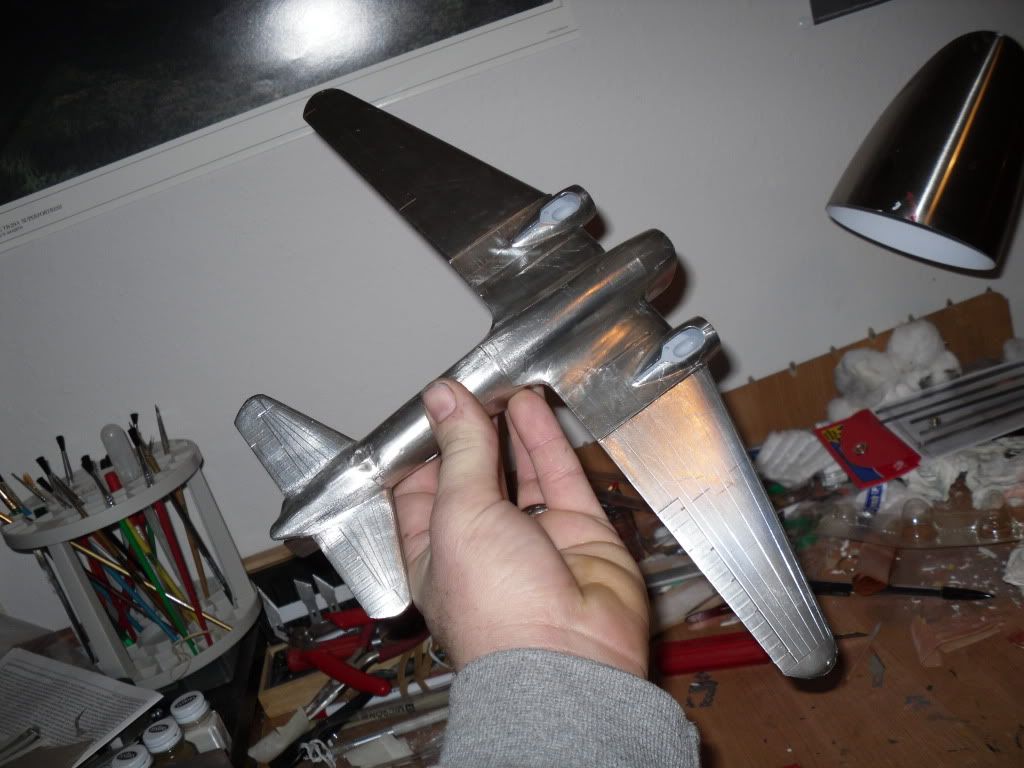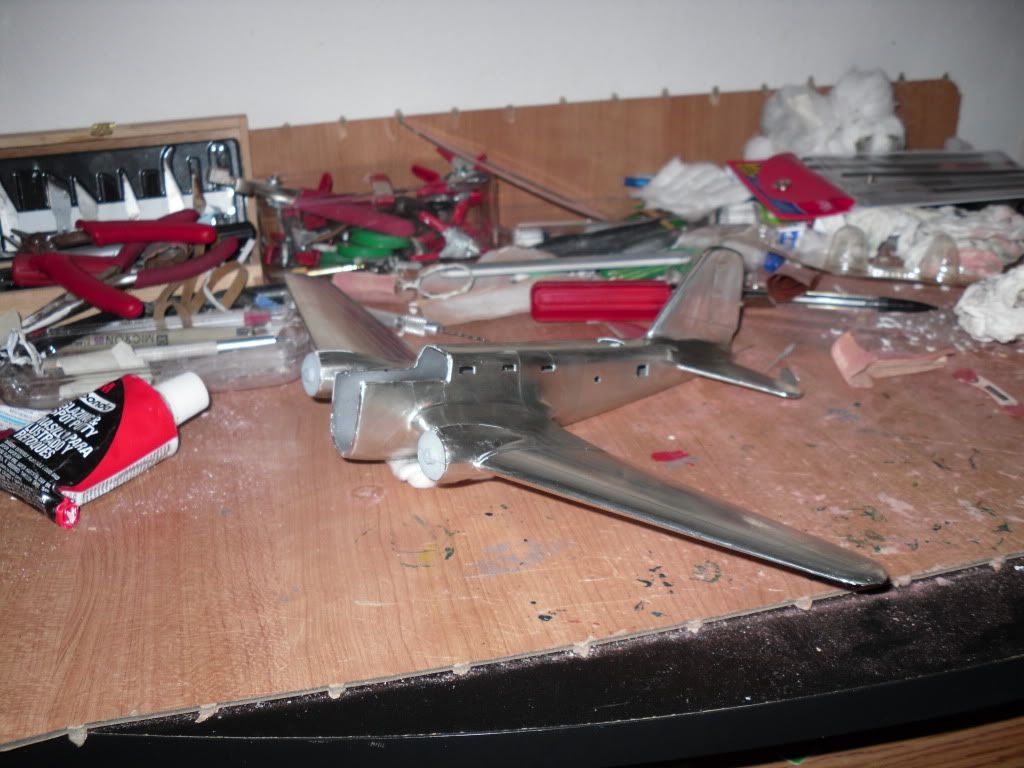 The engines are painted up, the yellow and black checkered cowls are partially painted, and tonight I finished up attaching the nose and cockpit glass. I started painting the rudder stripes this weekend but after a full day of trying to revive my red paint a chunk plugged my airbrush and I dumped the rest of the jar in the garbage. This weekend I hope to get the stripes painted, the framing on all the glass foiled, and try to get back to painting the black checkers on the cowls. I'll keep this thread updated when I have decent progress to report.