Yesterday, I only had one student so I decided to take advantage of the time granted to me, and headed to New Smyrna, FL (KEVB) to check out the heavies at American Aero Services. I must have been there at least an hour, and at the end walked away with nearly 100 photos, a dead cell phone (what I used to take the photos) and a American Aero Services T-shirt. Felt like I was a kid in a candy store, and would really love to go back, what a great crew. Here are a select few photos, and you can view the rest of the photos through the album. Really felt connected to my granddad who was a B-24 Pilot in India, then returned to the states to deliver B-17s.
http://s301.photobucket.com/albums/nn64 ... S%20Visit/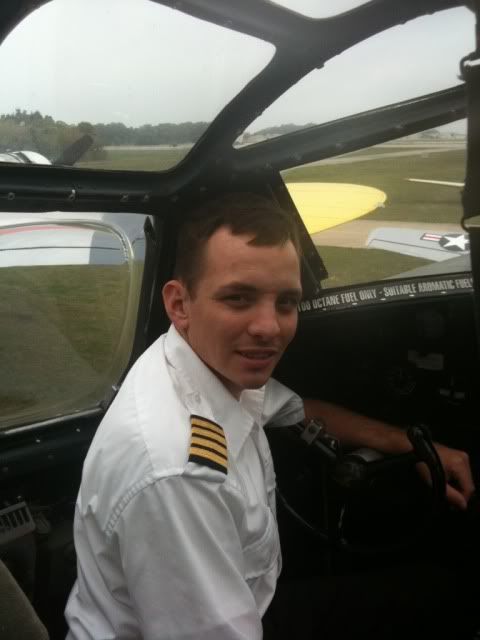 Here's the free T-shirt I was given. I will wear it with pride.