george wrote:
Great pictures, airmanual. Regarding your question - it must have been the numbers factor with Libs. Hundreds upon hundreds of Libs were flown to places like Biak, Nadzab, Dobodura, and just left there to rot. I think around a thousand were flown to Biak alone, just to be parked and abandoned. I have read that there were so many on Biak that they were still being scrapped up into the 60's.
Here is the article and photo from the March 1951
National Geographic
of the Biak boneyard: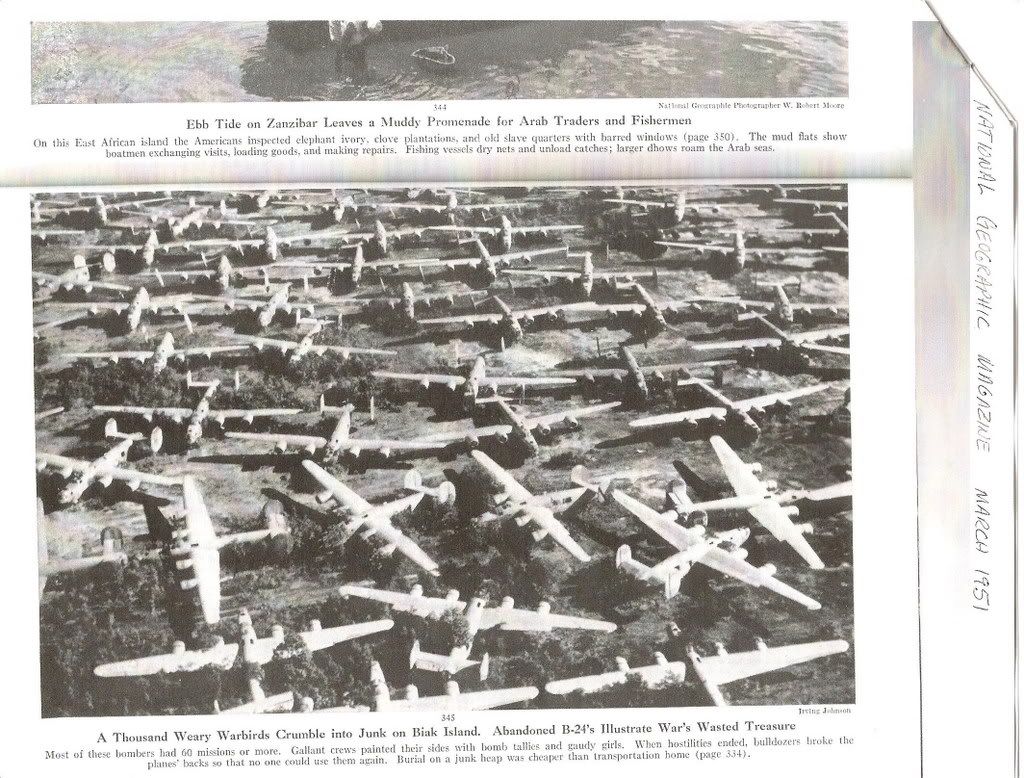 There is a bit of a difference between the Biak "storage area" and the photos posted on this thread in that the Biak airplanes were all ferried there for disposal while airmanual's photos show aircraft damaged operationally and picked over for parts during the shooting war. Seeing airplanes so stripped of parts is evidence of the ingenuity of engineering and maintenance men in making use of all the spare pieces they could lay hands on.
Scott