I can't touch Al's artsy-fartsy stuff, but here's a few more from Thursday.
The day started with almost continuous rain. I just happened to find myself under the Caribou when Doug Jeanes and the rest of the Cavanaugh bunch appeared. Many thanks to Doug, Stewart, Bob, and the rest for letting me park my butt in the back and swap lies. I'll let Doug warn you of the hazards of cheese ball farting CV-2's during photo shoots.
Here's one of Doug's better side as he's promised a spot on Aeroshell Square "just as soon as we can get that C-130 moved... should be just a coupla' hours from now..."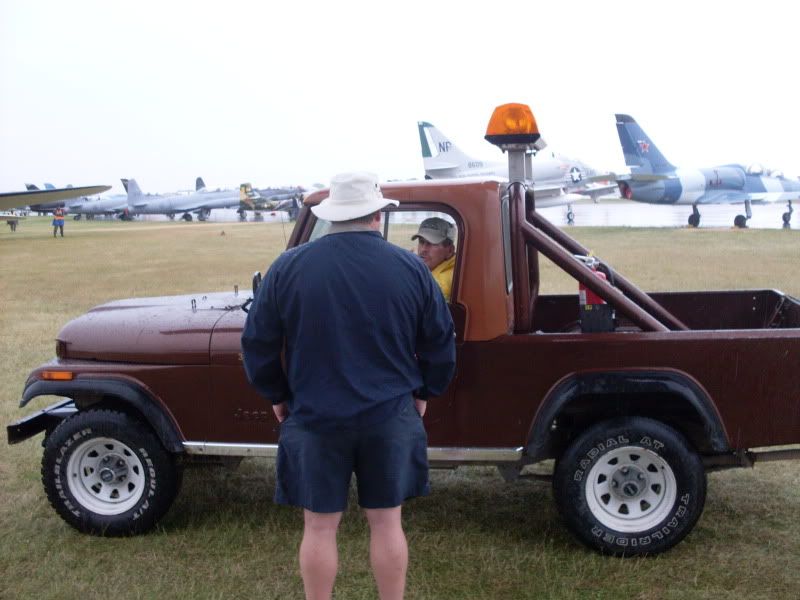 (Coupla' hours later...) Who wants a P-51 ride when you can taxi around in a CV-2 (twin R-2000's vs a Merlin -- no contest). Notice the Ford Trimotor ate our dust in the quarter mile.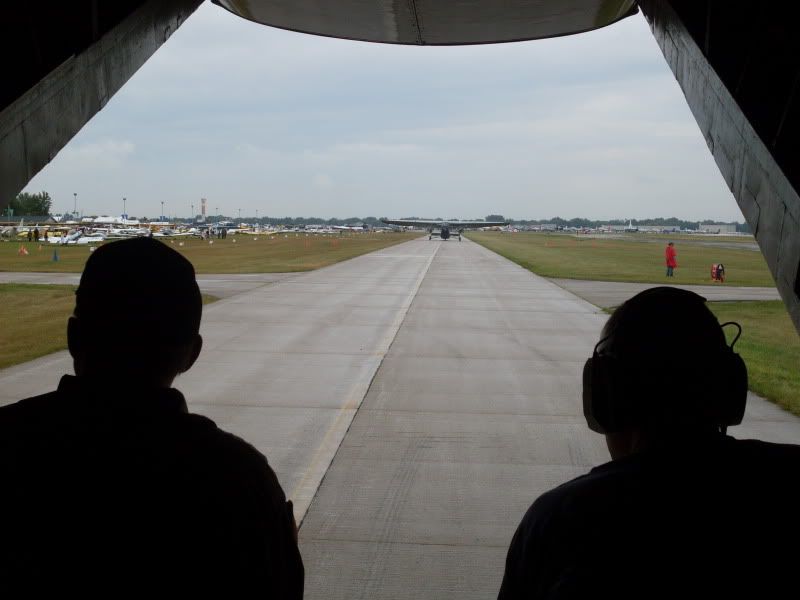 "And that was when I lost my thumb..." General Guenther Rall never fails to draw a crowd.
Never know who'll turn up to hear Guenther Rall.
Any guesses on my new favorite Curtiss product?
Little Rebel gets poked and prodded by the judges.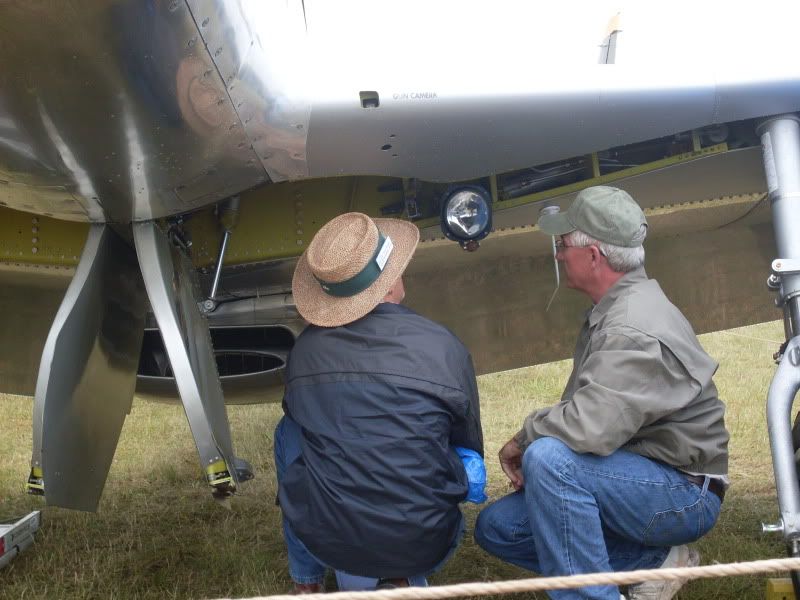 Instant celebrities.
Taylor's Sentinel must be seen in person to truly appreciate.
And a few more odds-n-ends as they drip dry.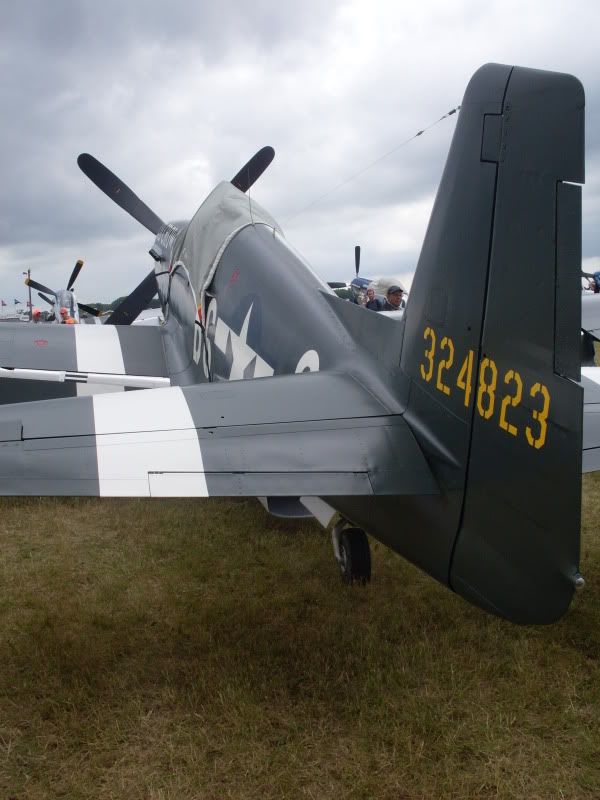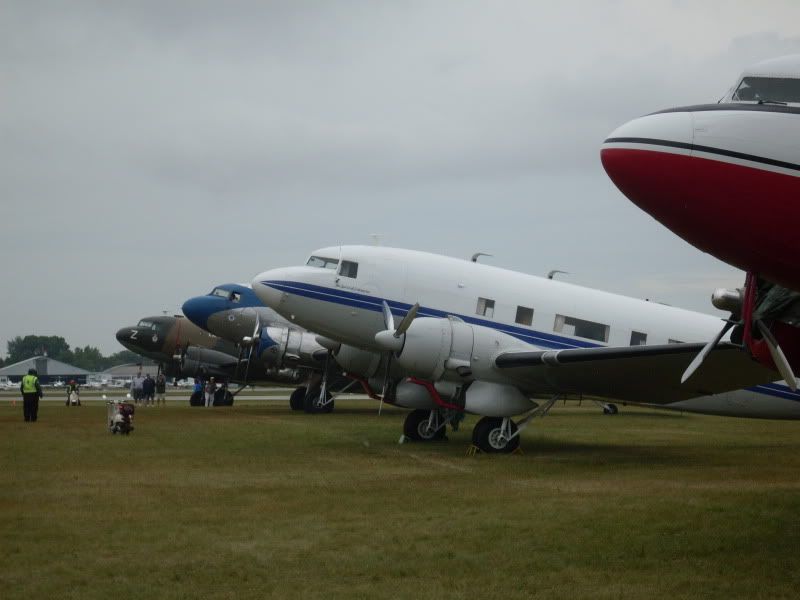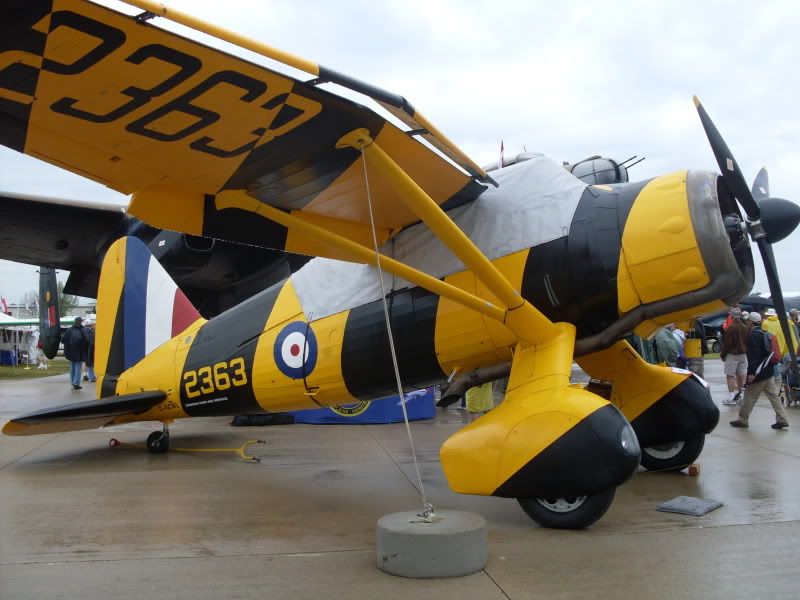 Amazingly, the sun broke out just in time for the cookout at Zack and Jenn's. It was a good time meeting old friends and new.