Here are some shots I took while we were painting the nose art on my favorite B-24.

Up first is my Dad, Gary Hill. He is the whole reason I am into cars and airplanes in the first place. I've never known him to have artistic abilities (got those from my Mom), but he did a great job. And I was thrilled to share the experience with him.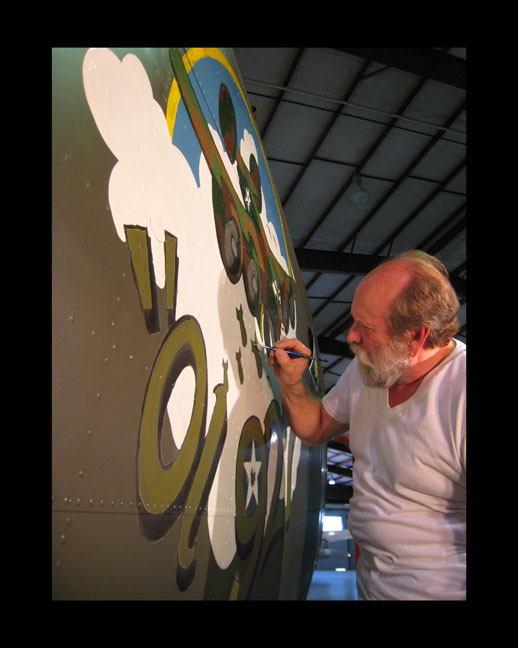 One of my best friend's and fellow artist, Sean Cowger. The first person I called after my Dad.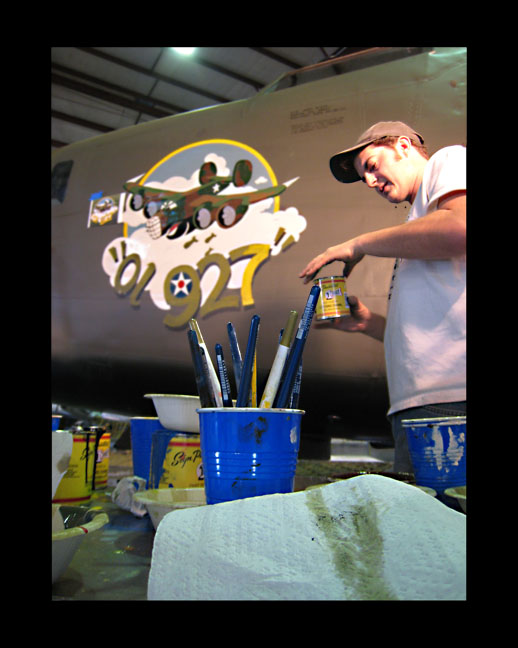 Sean and another great friend Mike Hede. Another non-artist, but he also did a great job.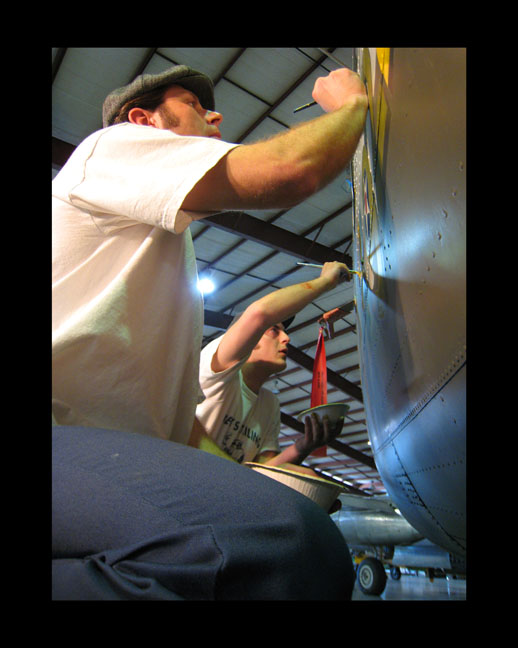 "Supervision" I thought this was a great shot. The nose gear door on FiFi with Ol' 927 in the background.