Hello folks!
It is with great excitement that I share here with the WIX community that the Tulsa Air and Space Museum & Planetarium has acquired the last remaining Spartan NP-1! This aircraft, one of 201 built by the Spartan Aircraft during World War II, was the 47th NP-1 produced. Delivered on November 17, 1941, the aircraft served with the Navy as a training aircraft before ultimately ending up at a trade school as a rigging instructional airframe. It was then used as an engine test bed by the school and then as a test bed by a crop duster, before being rescued by an Oregon family in 1969. The aircraft underwent a 15 year restoration, before being flown again in July 1984. Other than a small pile of parts that exists in name only, this is the last remaining NP-1. The most significant contribution to World War II made by the NP-1 occurred on November 21, 1942, when former President George H.W. Bush completed his first solo flight in an NP-1.
For WIX members, the exciting aspect of this transaction is that it was facilitated by WIX members, with contact being made initially through WIX. WIX hall of famer Jack Cook was immensely helpful. I will let the seller reveal himself if he wishes, but suffice it to say he's a regular here. Cool things do happen here! Thank you to everyone who helped out.
The aircraft was unloaded here in Tulsa this afternoon, coming off of the trailer about 3:00PM. This was the first time this aircraft had been in Tulsa in 66 1/2 years. It will be reassembled and test flown this summer, before being dedicated at an event this fall. Due to its extreme rarity and the fragile nature of the aircraft, it will be well preserved on static display, but will be maintained in as close to flyable condition as possible.
Below is a link to a local news station's coverage of the unloading. The guy in the white shirt is me! Click the video link to see it coming out of the trailer. (hope I don't look like too much of a goober)
http://www.newson6.com/Global/story.asp?S=8212127
Also below are some photos of the unloading. It was a little difficult, but the great folks at Flight Concepts here in Tulsa made it possible!
Thanks again to all. When it is reassembled, I'll be sure to post additional photos and information here.
kevin
Loading it in Oregon...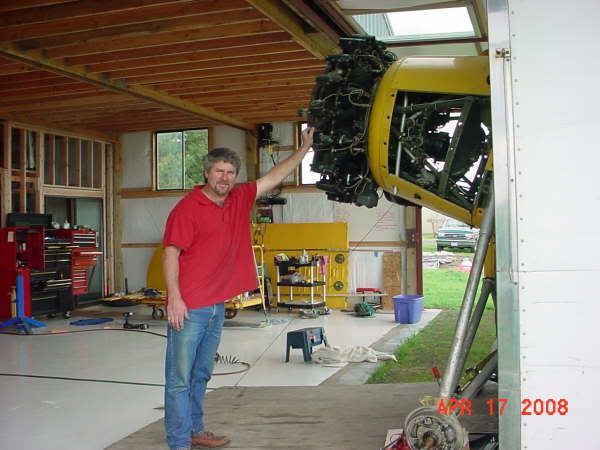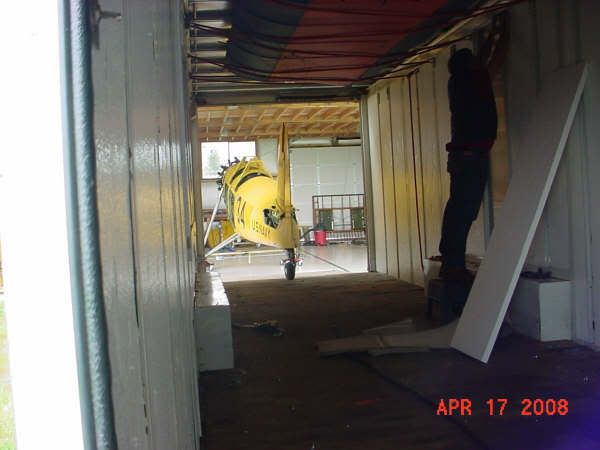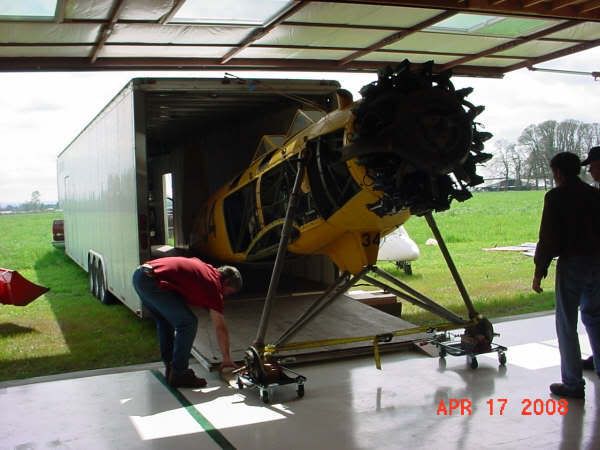 A tight fit in the trailer...
By the way, Mr. Owner, that's Doug talking to you on my cell about how to get it out of there!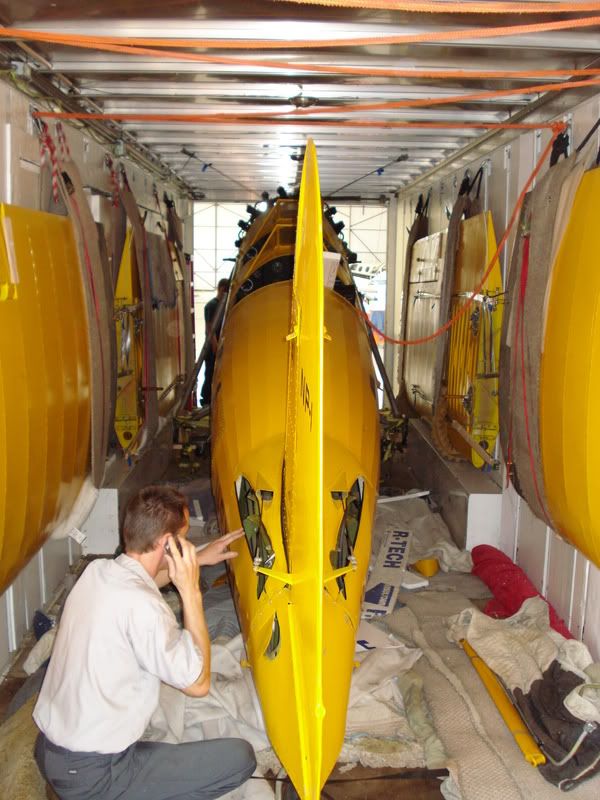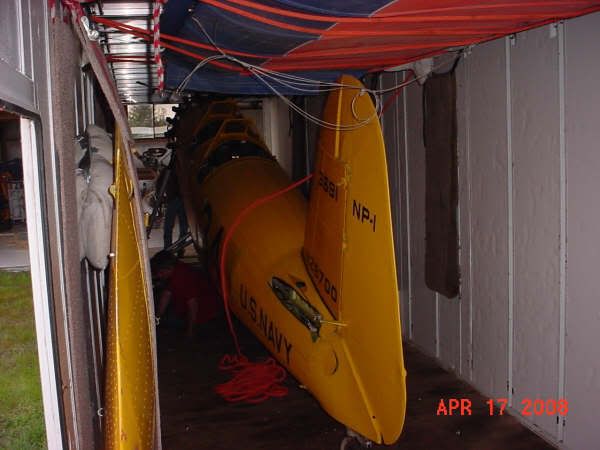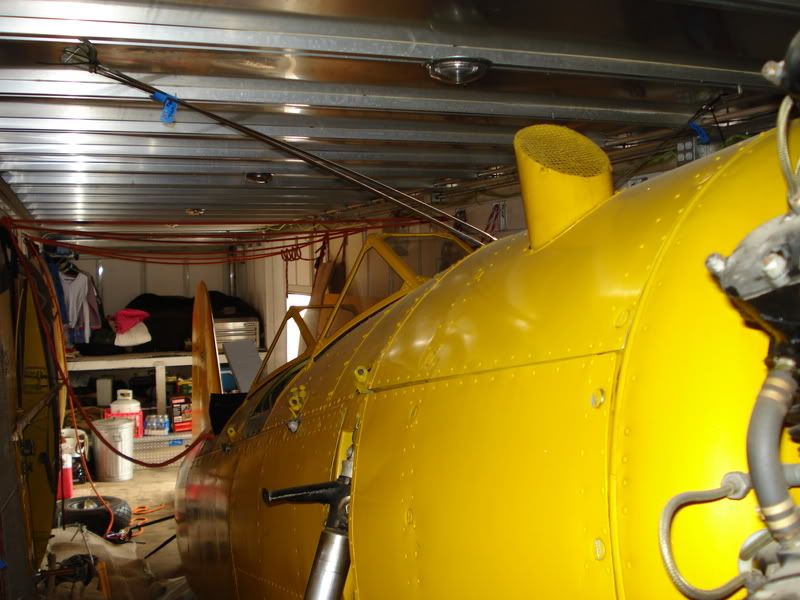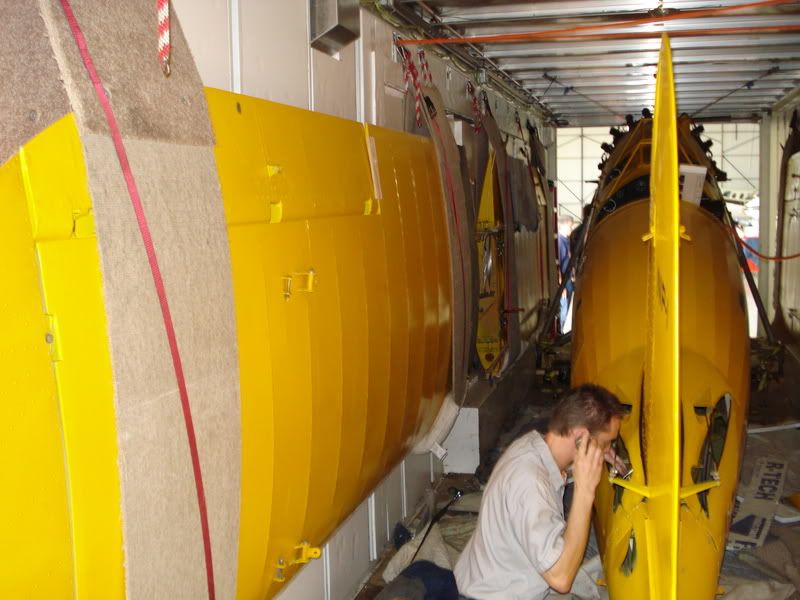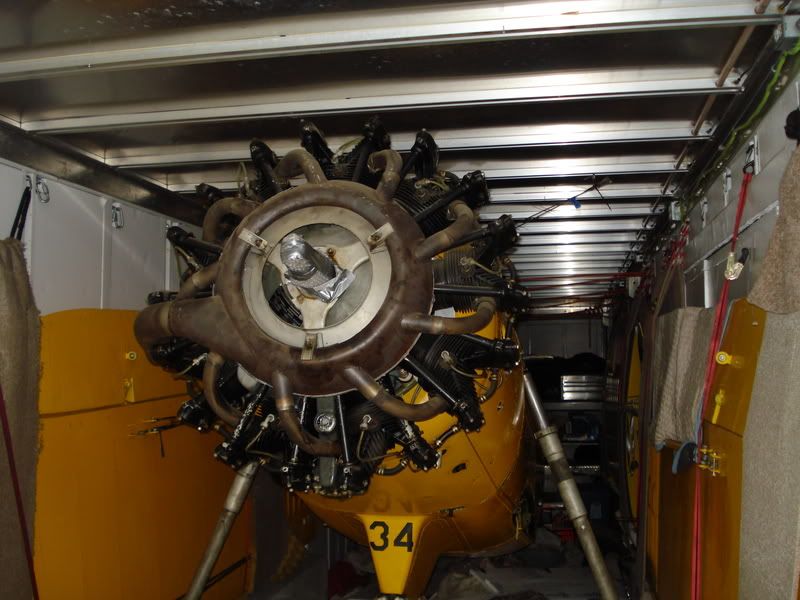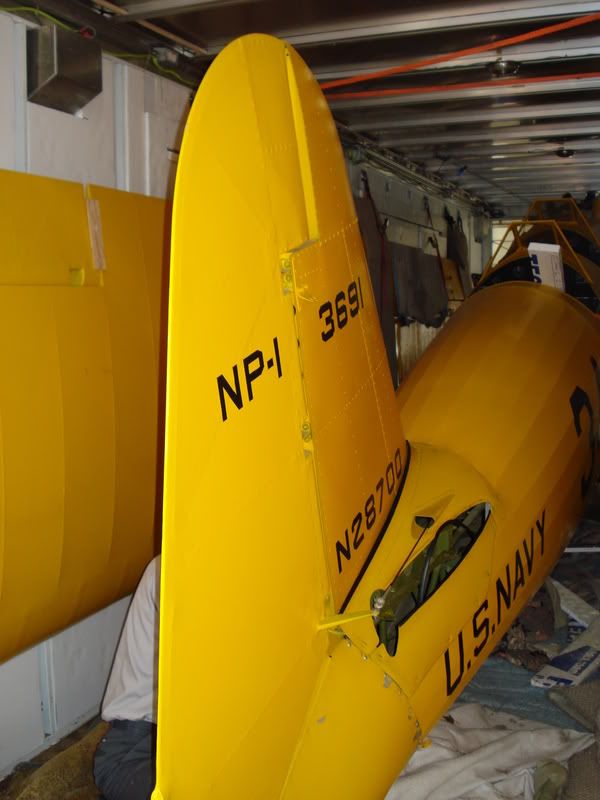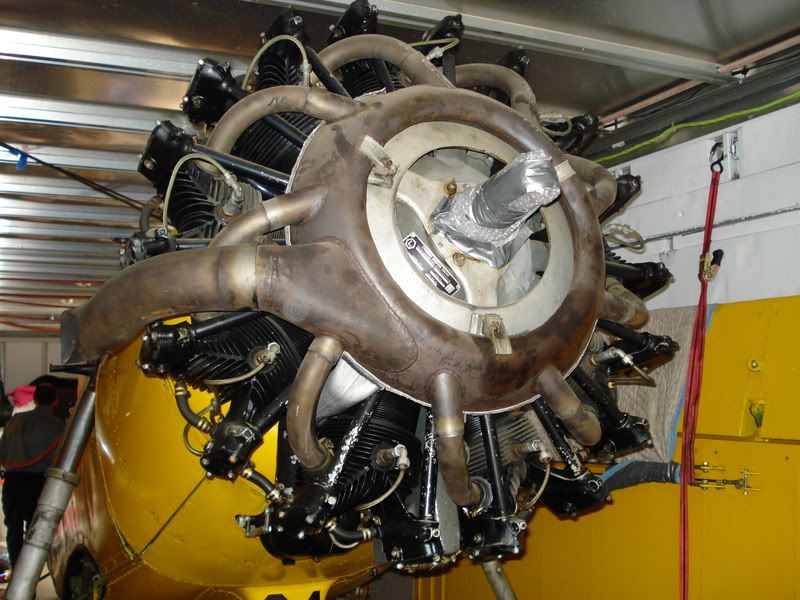 Getting the wings off first...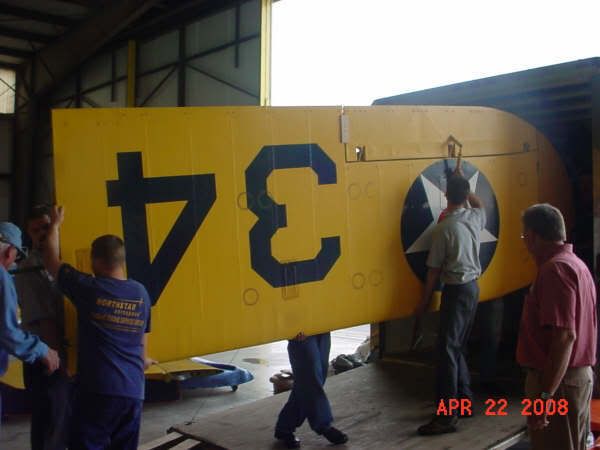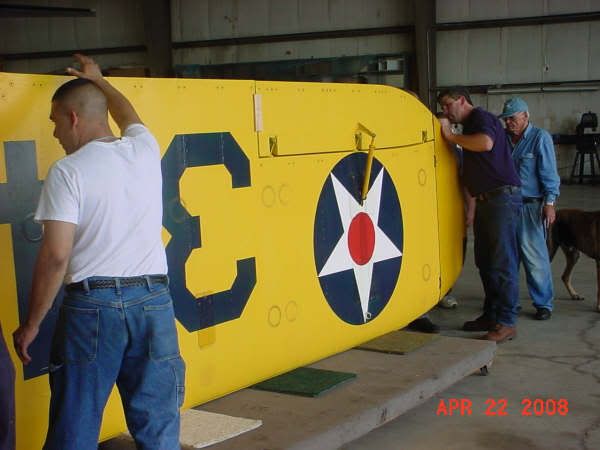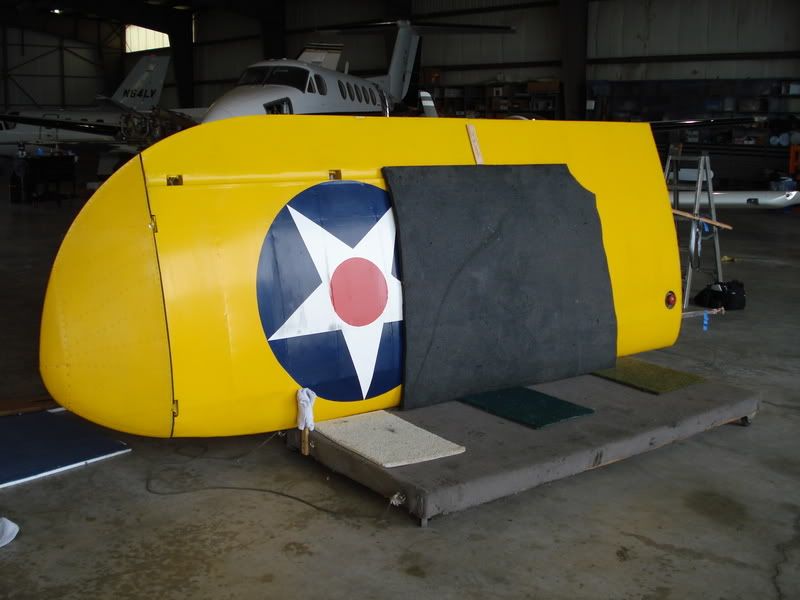 Coming out of the trailer- WOW!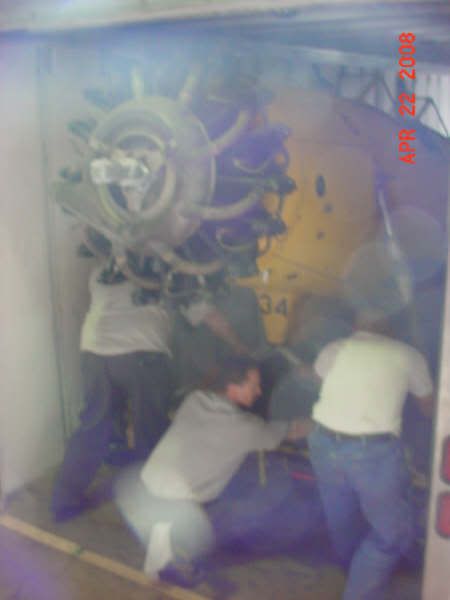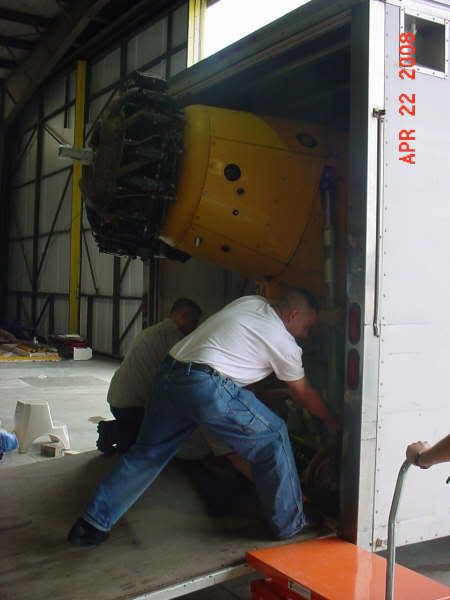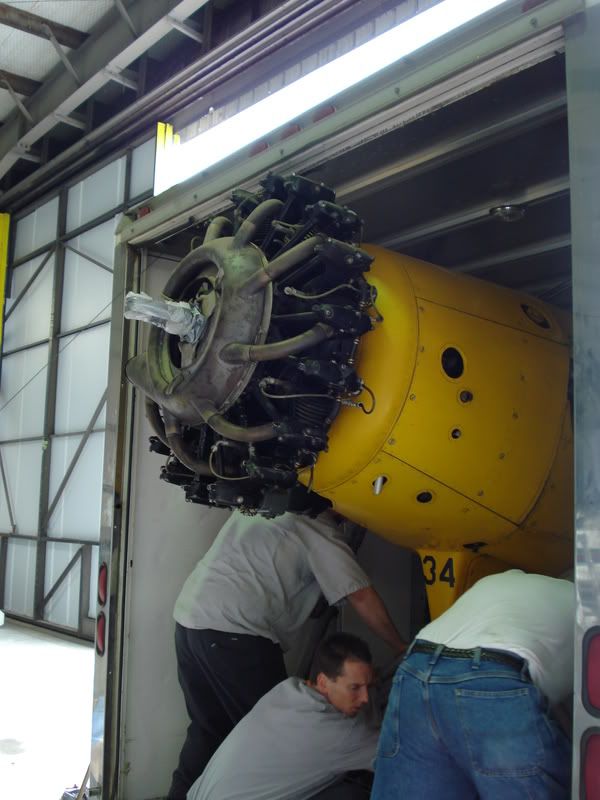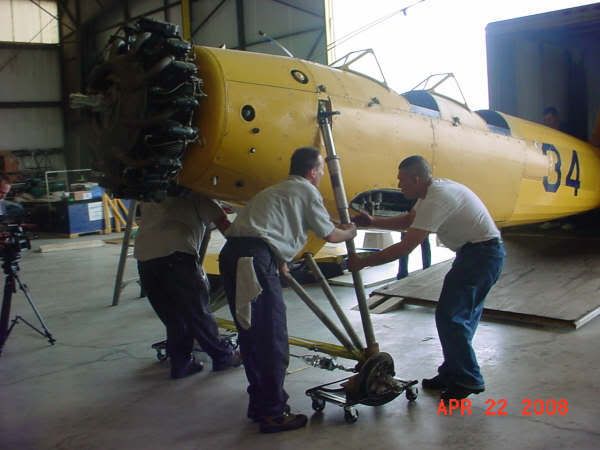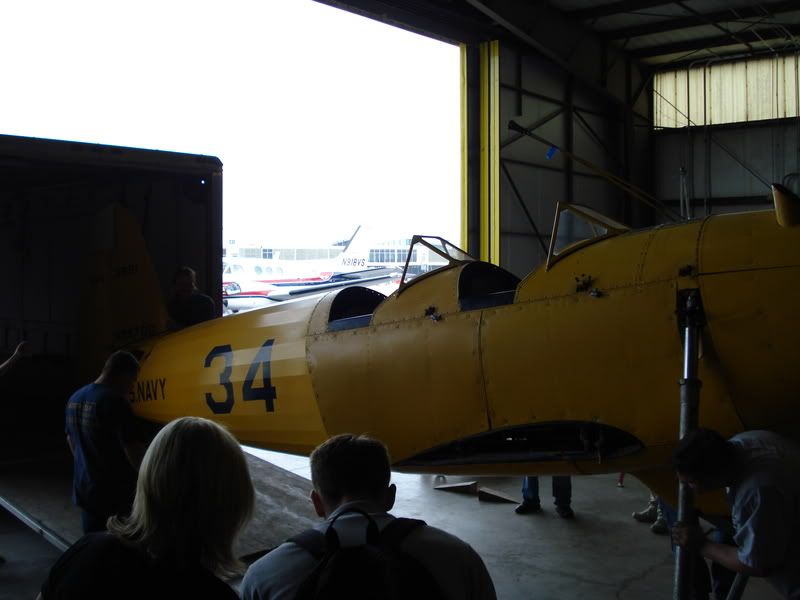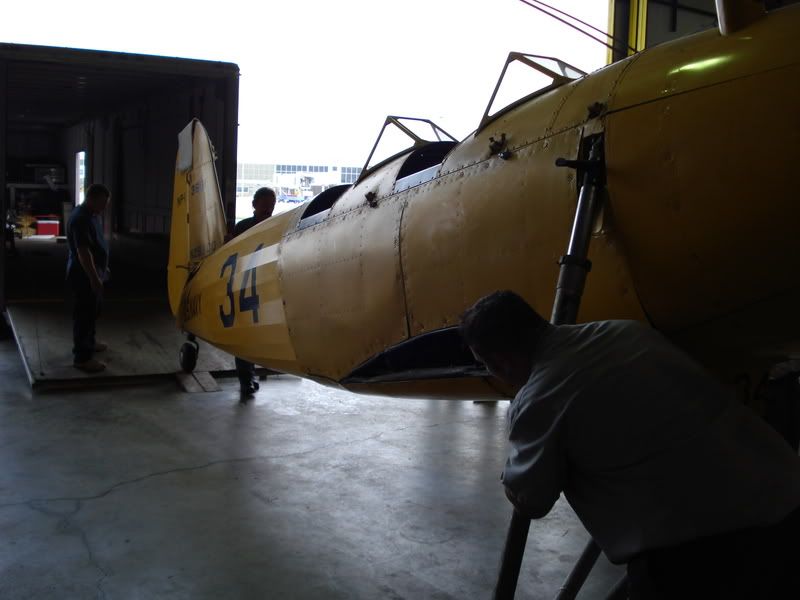 And out!!! Yaaaaay!!!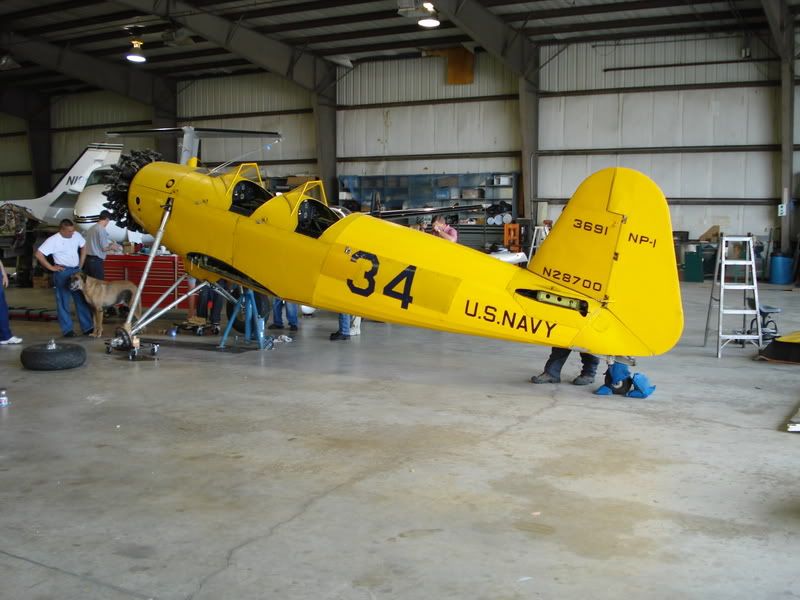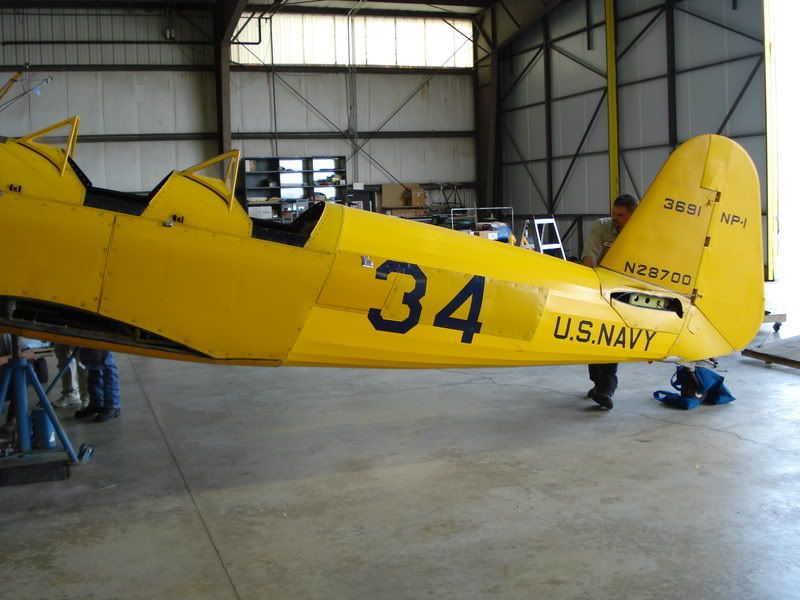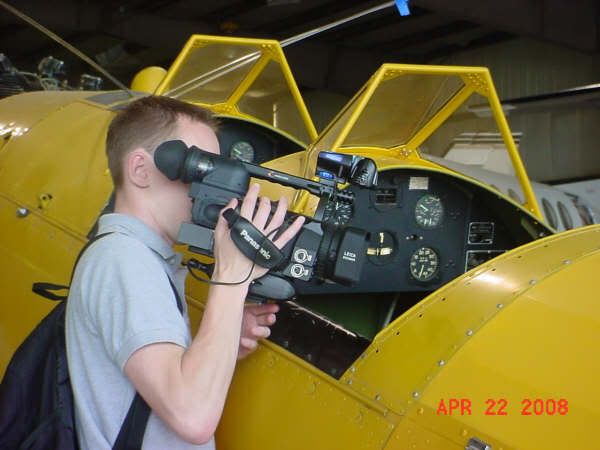 And finally, the data plate- see, it really was built in Tulsa!