Hi all
I am in process of gathering as much data and information as possible for a database containing known so-called presentation aircraft (purchased through war-bonds) - my main focus is the P-51 family (of course)
Aircraft were adorned with titles / names at the factories (NAA Inglewood CA and NAA Dallas TX) - and most often, these aircraft saw the serial-number on the tail removed, respectively not yet applied.
I also found out, that in many cases, an aircraft was singled out, and then was used for such publicity / photography purposes, and that the various names were only applied for the photo-shooting, again and again on the very same aircraft - which also (and again) explains the absence of a visible serial-number, in order to make the organisations believe that they in fact had purchased an individual a/c....
in rare cases, aircraft arrived at their theatres of operations with such names still applied... (often seen on P-47's)
I kindly invite you to bring forward any and all information you have on aircraft (P-51's) purchased through war-bonds and thus adorned with names... photographs are highly welcome and appreciated - the fruit of my research will be presented here in due course.
(also PM or e-mail)
Below two examples: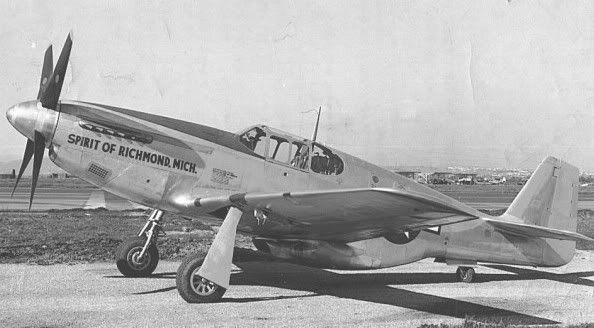 P-51B "Spirit of Richmond, Mich"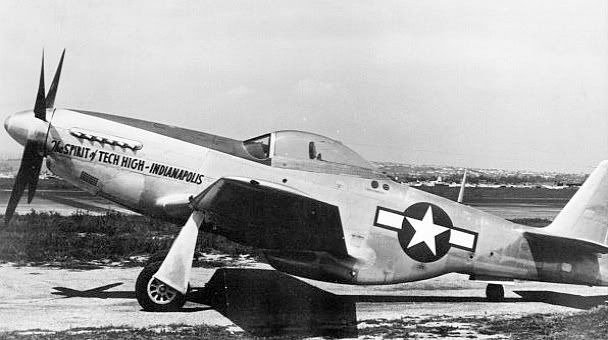 early P-51D-5-NA "The Spirit of Tech High - Indianapolis"
Thank you !
Martin