Hello,
I recently picked up a Lockheed data plate. (Please see attached photo.) Most data plates seem to be accompanied with specific aircraft data. This one, as you can see, just has the (old) Lockheed logo. Where did Lockheed attach these data plates?

I've tried cycling through various Lockheed "cockpit" and "aircraft interior" photos. I can identify the manufacturer's data plate, but can't pinpoint the location of the data plate in question.

The data plate in question is approximately 1 1/2" by 3" and appears to be aluminum. (Not even sure I should be calling it a data plate since there is no "data.") Anyway, look forward to hearing back from members of the board.
Attachments: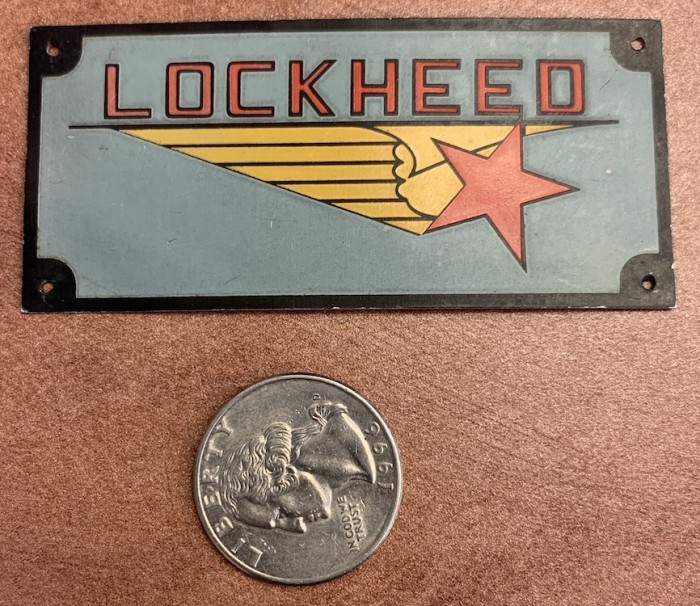 Lockheed.jpg [ 371.15 KiB | Viewed 465 times ]