Yesterday I got to do my birthday present! My wife and daughter got me a "Your Hand on the Throttle" training session at the Valley Railroad in Essex, Ct.. Apparently there are only two museums in the country that let the public take classes and run the locomotive! I drove it for an hour eight miles up the track and back! It was an AWESOME birthday present!!!!

Except for the last one taken by my grandson, here's a few pics taken by my buddy Jeff Clark!
In the seat!
This is the engine I drove. It's "Mikado" and has been modified top replicate a similar New Haven Railroad J-1 Mikado engine.
heading out Northbound!
At Chester, starting my return to the Essex Station.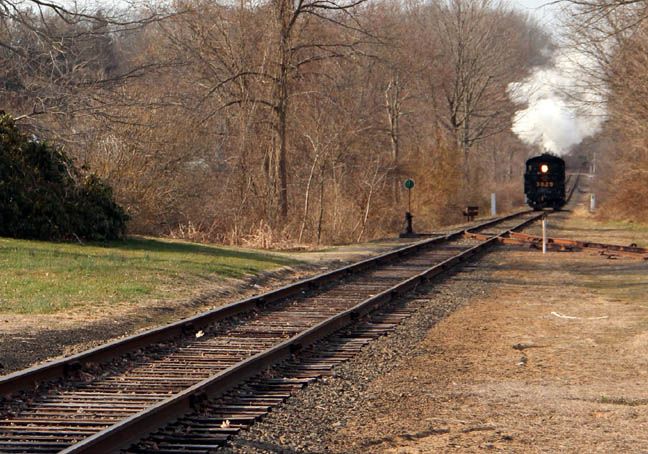 That's me leaning out of the cab!
Bruce and I watching the tracks!
Bruce Edgerton was my engineer. I've known him for 20 years. His father was a B-17 Pilot in the 8th during WWII.
My wife Ginny and Grandson John!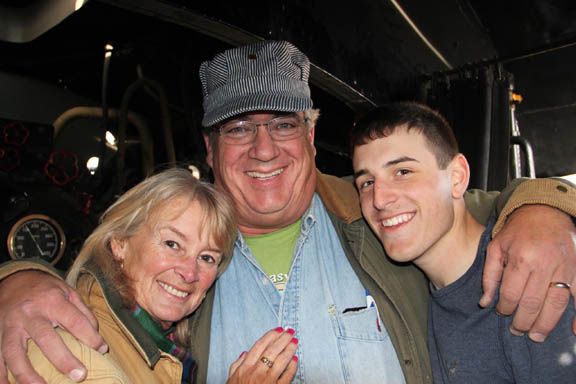 My grandson John took this one. I'm holding my grandfather's Gold New Haven RR lifetime pass, 40 year gold switch key and wearing his 40 Years pin on my hat. He was a VP of the railroad until 1950. I was channeling him all day!!!! besides, I'm named after him!