Mustang researcher/profile artist Charles Neely is an expert on the subject, and is the one who I believe the Michael O'Leary book has taken that information from, as Mr. Neely organized the various WWII-era D/K canopies into five distinct shapes based on original WWII photos/NAA drawings.
As Paul mentions, the P-51D-5-NA production (first production D's) had quite a distinct plexi bubble, known as the "-2", which was only used during that production period. On the -2, the tallest portion was mid-way through the canopy, and actually behind the pilot. This first plexi bubble was also made using a mould, with the sides of the canopy bubble being flat/non-bulged.
By very late P-51D-5-NA production and into P-51D-10-NA production, NAA began making blown canopies instead, known as the "-6". The improvements over the previous "molded" -2 canopies were that the tallest portion of the canopy was now over the pilot's head, and the sides of the canopy were bulged outward to provide greater visibility for the pilot (pilots could now lean out a bit to see more in a downward direction). Later development/improvement of the -6 canopy seems to have continued, which decreased the height of the canopy a bit in the upper forward bulge of the canopy, and added a bit more bulging at the spine and back of the canopy (perhaps to decrease any amount of distortion that had been present in the earlier iteration of the -6).
The "Dallas" canopies are said to be versions of the Inglewood -6 canopy, but done by a different contractor, leading to the differences in shape along the spine and tail-end of the canopy. There is a common legend, which may be founded in truth, that this was actually an intentional development by the NAA Dallas team to improve the design/further rectify areas of distortion. There are two distinct versions of the "Dallas" canopy known to have been used during WWII (as illustrated below).
Here is a general run-down:
These first two photos show the Inglewood "-2" canopy - as only fitted to (the majority of) P-51D-5-NA's - this molded canopy featured flat sides and the tallest portion was in the middle of the canopy (behind the pilot):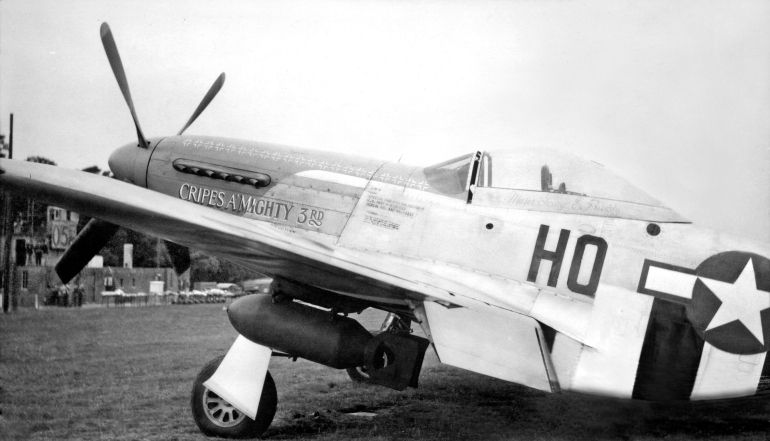 The first form of the Inglewood "-6" canopy - as fitted to the last several P-51D-5-NA's, P-51D-10-NA's, and P-51D-15-NA's (perhaps some P-51D-20-NA's too) - free-blown, with bulged sides and the tallest portion over the pilot - very little to no bulging at the rear of the canopy (almost a straight line back to the tail-end of the canopy):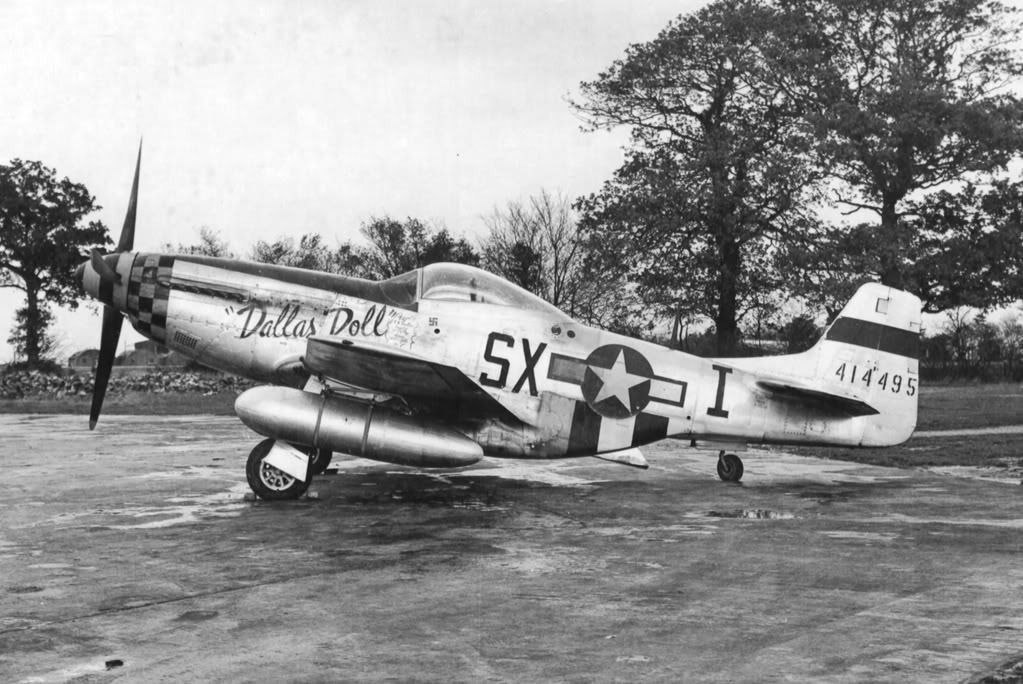 Both of the above types can be seen in contrast in this photo of an early and a very late P-51D-5-NA, both with their factory-installed canopies:
The later form of the Inglewood "-6" canopy, as used on mid-late Inglewood P-51D production (not so much height in the upper forward bulge of the canopy, and a bit more bulging at the back of the canopy):
The following few photos shows the prototypical "Dallas" type canopies, which were a variation of the Inglewood "-6" canopy as produced by the Dallas sub-contractor (generally having a flatter/straighter back line):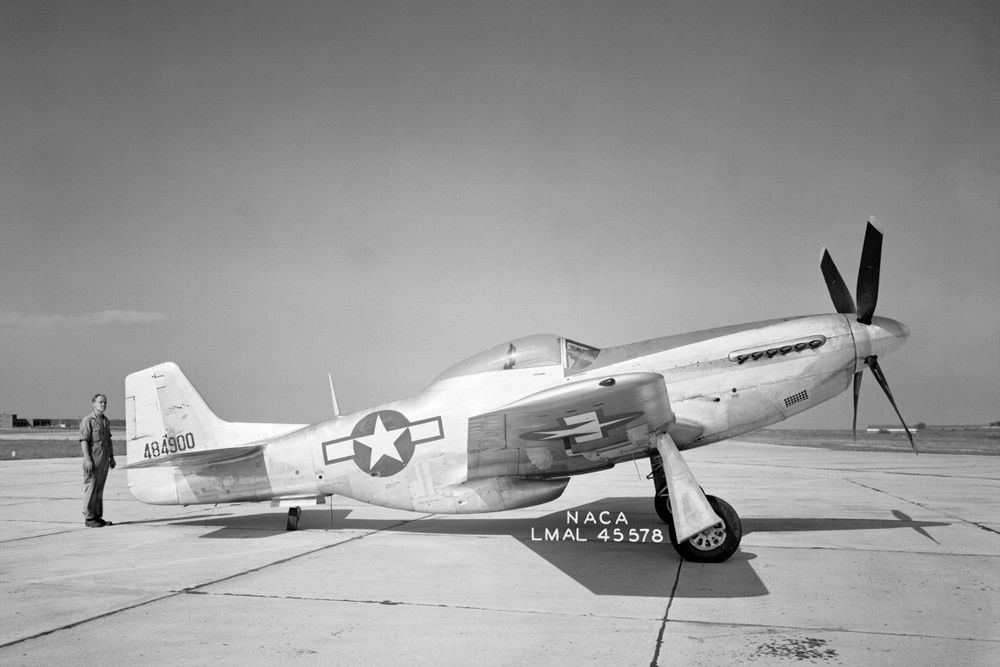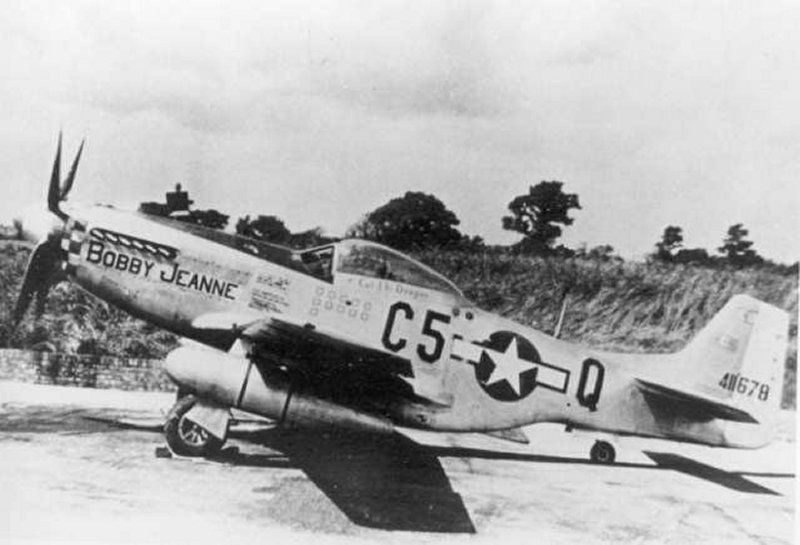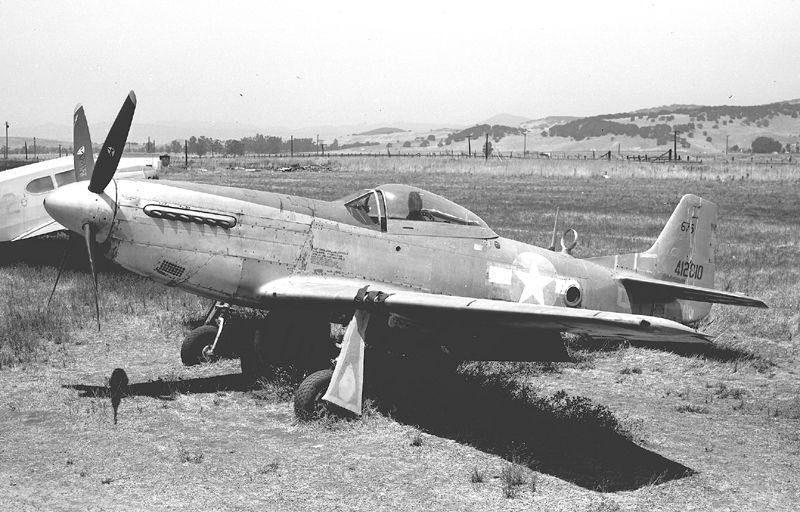 This, however, was another of the Dallas produced canopies - note how much larger/ballooned it is in the rear section (also note that these are all from a section of P-51K-5-NT production, and all very near to each other in production):