Here's a pic of the radio room gun on B-17E 41-9023 "My Gal Sal." As you can see, the gun is in the stowed position.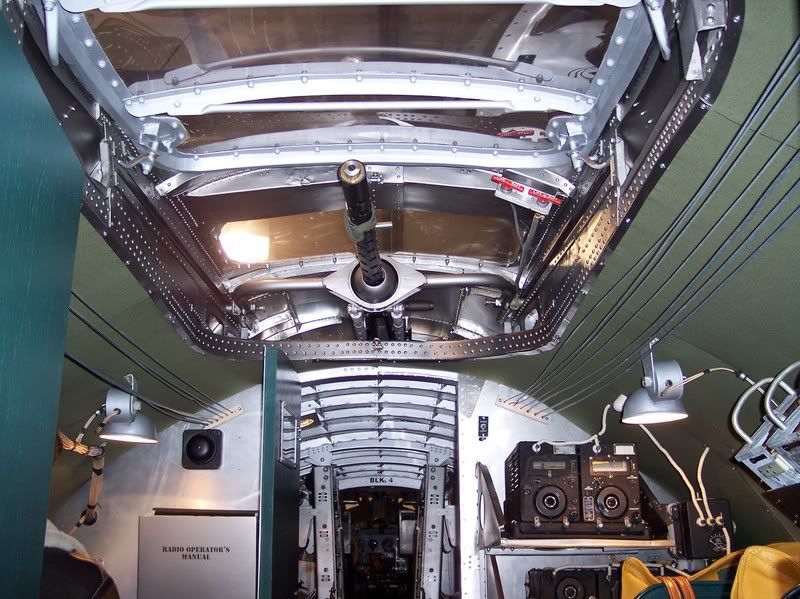 I don't believe Fuddy Duddy has a radio room gun..when I flew on her the regular upper hatch was bungeed to the side of the compartment along the floor. A hatch framework without the glass was fitted in place, with some strips of sheet metal running lengthwise across it.
Here's a snapshot of Aluminum Overcast..looks like the hatch is stowed where the gun would be (if she were so equipped.) Since most of the restored B-17s are late G models, the probably were never equipped with the radio room gun.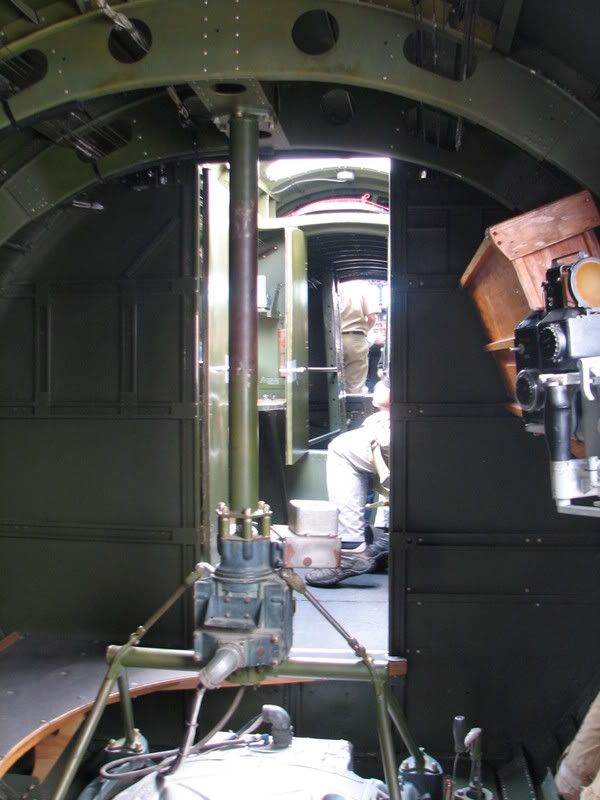 SN