I started training to be a Beech 1900D F/O for an airline, and last evening, after nearly 7 weeeks in training, I took my checkride and I passed. So I'm now a F/O for an airline on a Beech 1900D. I'll be flying the airplane for the first time sunday night, then next week start Initial Operating Experience out of Ft. Lauderdale, so if you see me, or around Key West or the Bahamas, say hi. After talking to the Collin's Foundation, next winter, I'll go get typed in the B-24 to do the airshow tour on the side. Reading this every few nights really helped me to read something else besides the operations or systems manual. Now I get to go fly turboprops for a living. Pinch me, I've made it!!!!
My sim partner (good friend) and I after our checkrides. In front of the "paper tiger" where we spent countless hours going over the profiles and call outs.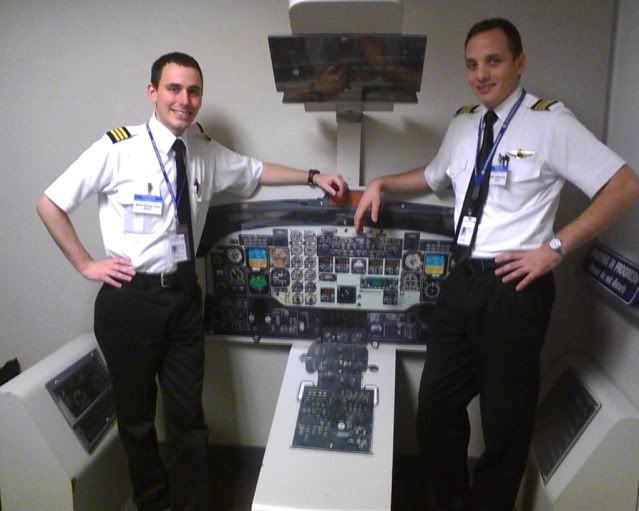 In the sim after my checkride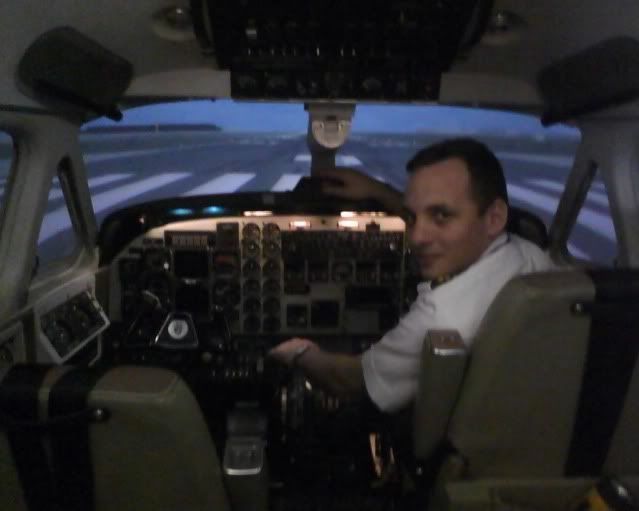 The sim from the outside.