Here is a video that Ken shot of the prep work done up until this point:
http://www.youtube.com/watch?v=vkRkNF_ZBJE
Well with the bomb doors on and operating, engines fixed up, Props inspected, paint stripped, star and bar on the fuselage, Flight training all done, type rating secured, Limited airworthiness on board and whatever else of the hundreds if other things done that I am forgetting, I think its time to go to an air show. I can't think of a better first air show for this Navy PV-2 to go to than the Kick off event of the Centennial of Naval Aviation at NAS North Island in San Diego .
By now we all are bone tired from busting our butts on this great ol' Harpoon but we are still pretty excited to actually be going. It was real iffy that we would be able to get it all done in time but we did so we packed up the Harpoon and the Beech and headed off to NAS North Island.
By our conservative calculations it looked like we could make it to North Island with about 75 gallons of gas remaining
That's not much in an aircraft with two engines that really like gulping that 100LL at a prodigious rate so a fuel stop was in order. We chose Bakersfield Muni because of their runway length and more importantly their cheap fuel. Cheap is a relative term these days but every little bit helps.
Jerry Anderson was flying the Beech and Ken got some good air to air video from the right seat which he has posted on YouTube. I think he posted all 6 flight hours flying there and back so beware!
http://www.youtube.com/user/Redtracer1
San Diego is one of my favorite places because it is so beautiful and this trip was no exception. CAVU the whole way with the most amazing sunrises and sunsets. Flying into NAS North Island right over Lindbergh Field and hooking a U turn just before Mexico and heading up the coast to a straight in to runway 29 at NAS North Island was pretty darn cool. Then taxiing into the ramp with all of the other Warbirds especially those in the wonderful retro paint schemes was a real honor. Like i said earlier; we may not have been the prettiest bell at the ball but we all are proud of how 062 looks.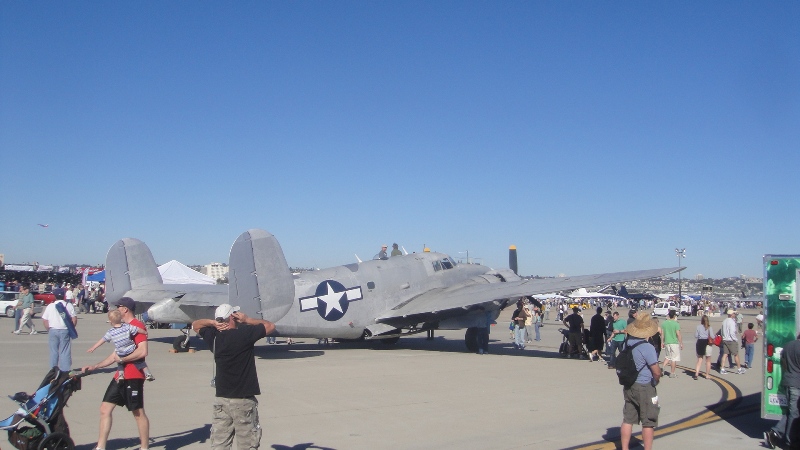 The Harpoon was well received by the crowd and we all had to answer the usual questions:
No this is not a B-25...
No this is not a B-24
Yes we did fly it here. Or what I prefer: No we didn't fly it here, we have a really big truck parked over there...I didn't actually say this but after a few too many decades of these questions its hard not to come up with some more creative responses
No this is not the aircraft that Amelia flew...
The best part was meeting the Harpoon vets. Oh the cool stories. Here is John Leep, on the left, who flew with VP-136 up in Adak: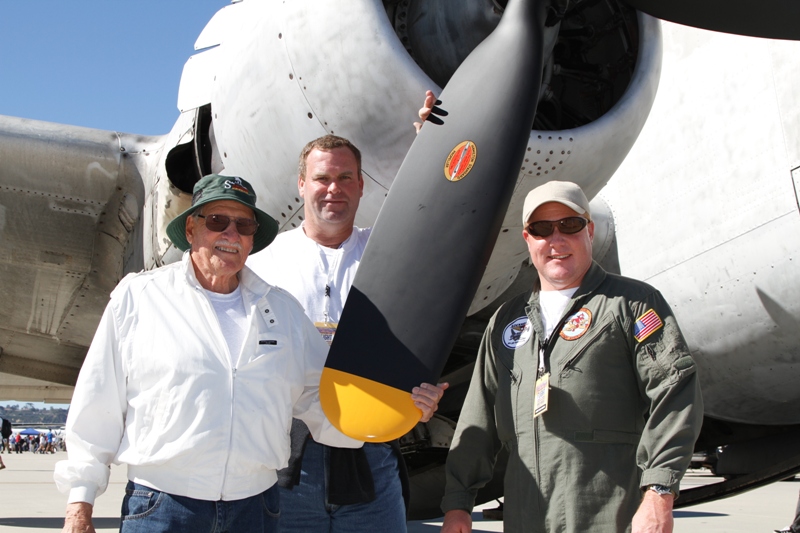 Here is a video that Ken shot of Mr. Leep telling some great stories. This guy is real sharp and remembered the smallest details beautifully. Someone asked him what speed did you approach in the Harpoon. John looked down for a second and said 110 knots. I thought to myself, man right out of the book. Wow. He was full of great details like just what they wore on combat missions, describing St. Elmo's fire that turned the windshield emerald green and lots more. This is what it is all about for us. We were able to get this Veterans back together with the same type he flew. Too cool!
http://www.youtube.com/user/Redtracer1#p/u/2/CwXbXOzkZT8
The show was great and they treated us well. Although I never made it over there the gang said the hospitality tent had free beer. Now that's about the best way to please a crew who has been working hard to get the Harpoon to this show. Needless to say our gang was happy and enjoyed hanging out around the PV-2 talking to the nice people.
The best treat was to see Robert Kropp and Gary Hilton, two of the nicest Harpoon gurus you could meet. I just wish I had more time to chew the fat with them. Nice to see you two!
On the way out of the show we had planned to fly with Dave Hansen's Harpoon and the PB4Y-2 Privateer. Sadly Dave couldn't make it and we were not able to catch up with the Privateer. I could have with more power but since they were heading toward Phoenix and I needed to head more North it just didn't work out. Oh well maybe next time. Hopefully at Thunder over Michigan although they don't have much interest in having us come to the show there.
Below you will find some great photos taken by Jim Dunn and Roger Cain. These guys have been real supportive and have contributed photos and articles to several of the aviation mags about our project. Thanks guys. speaking of articles, Gary Hilton mentioned this one and I need to thank Rick Turner and Michael O'leary for an amazing article on our PV-2 in the latest Warbirds International. 8 pages with great photos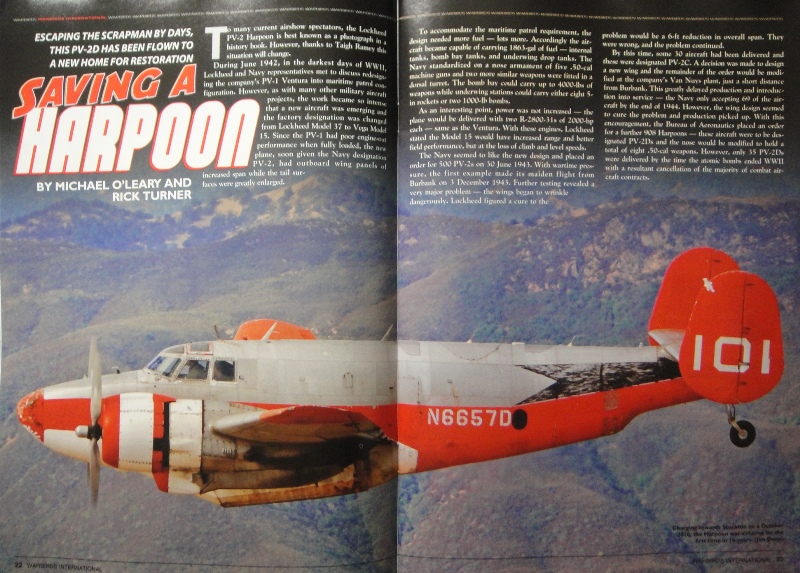 I hope i don't get in trouble over posting the image above but go out and buy lots of copies because the whole magazine is real good. Thanks again Rick and Michael O'leary for the nice words. Rick's Father owned PV-2D 84059 so he has a soft spot for the Harpoons.
Here are the shots by Roger and Jim. Once again thanks guys: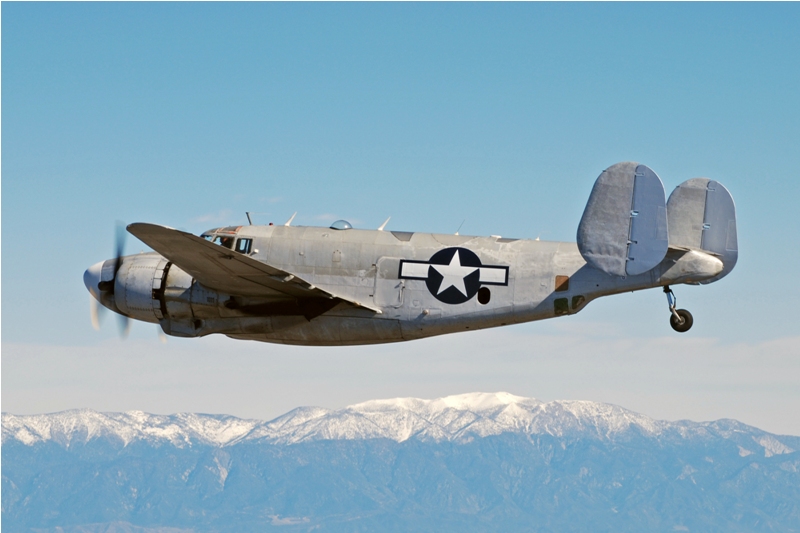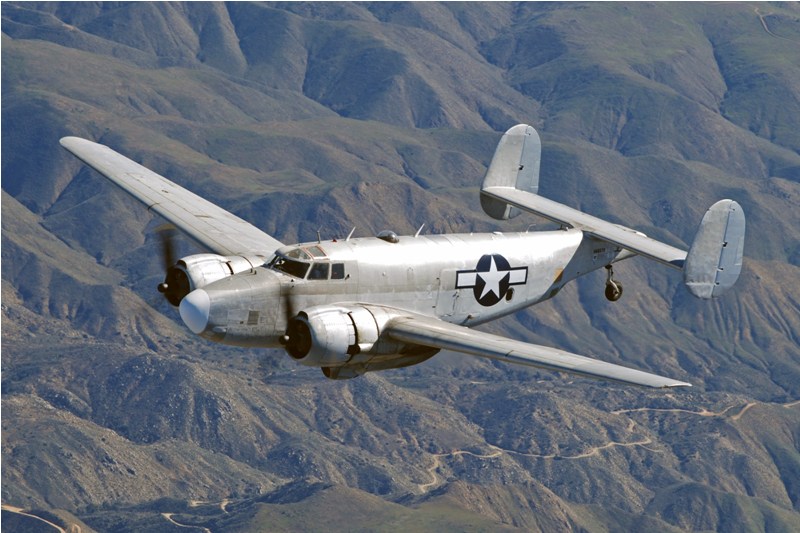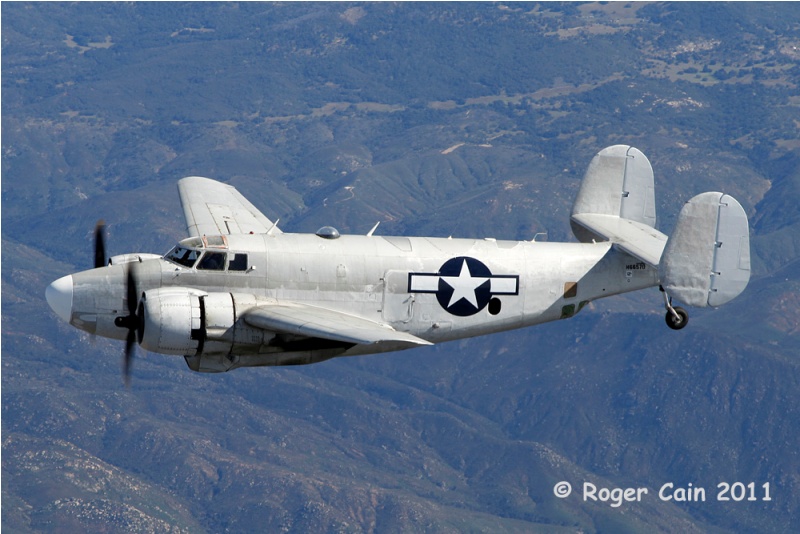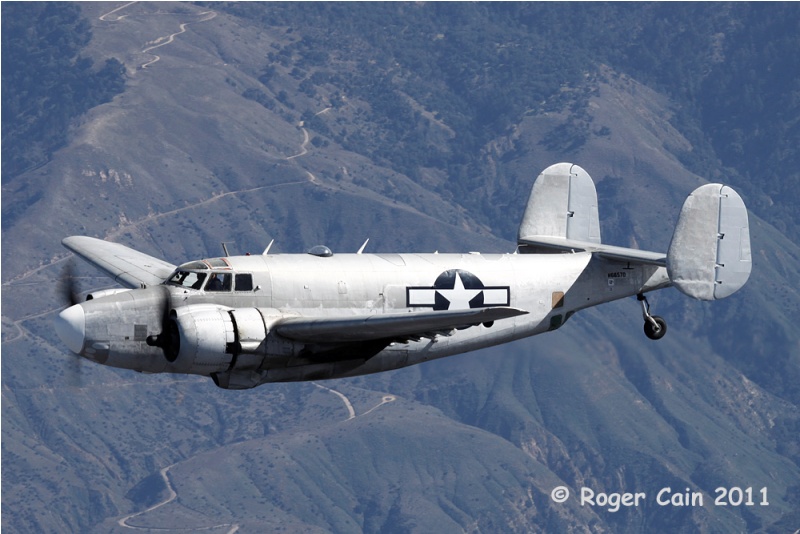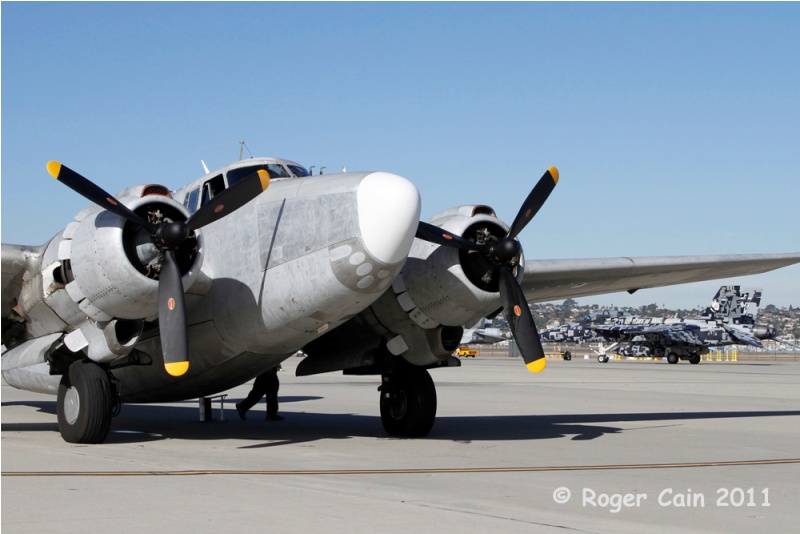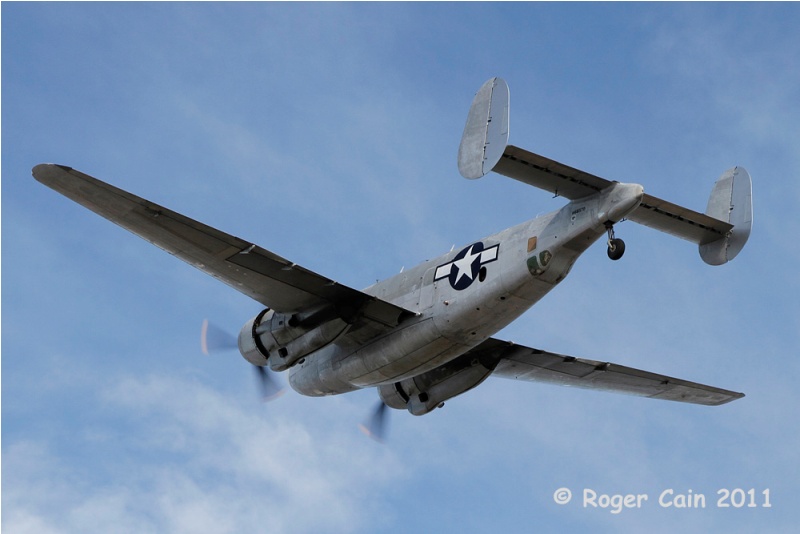 With the retardant tank installed she looked like she was 9 1/2 months pregnant. With the bomb bay doors she looks like she is only about 3 months along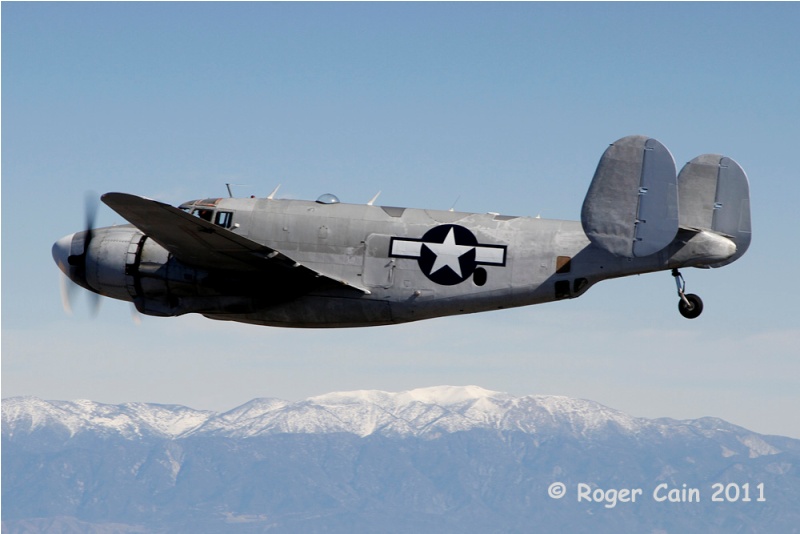 _________________
To donate to the PV-2D project via PayPal click here
http://www.twinbeech.com/84062restoration.htm
We brought her from:

to this in 3 months:

Help us get her all the way back

All donations are tax deductible as the Stockton Field Aviation Museum is a 501c3 nonprofit organization. Tell a friend as the Harpoon needs all the help she can get.
Thank you!
Taigh Ramey
Vintage Aircraft, Stockton, California
http://www.twinbeech.com
'KEEP 'EM FLYING…FOR HISTORY!'