For any of you newbie's, here's a few more pictures and history on KB 976.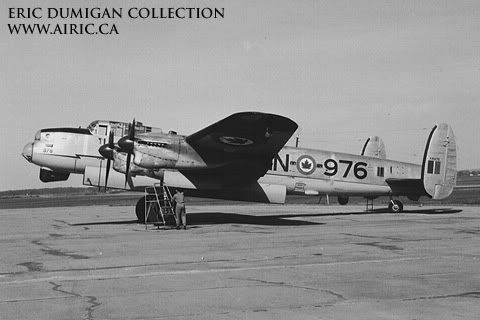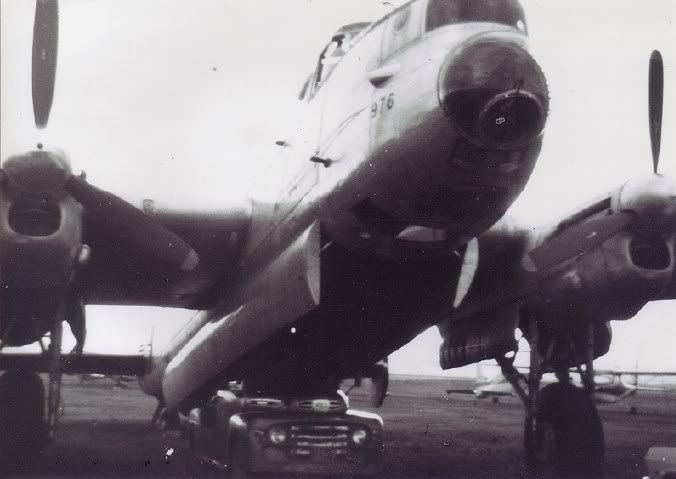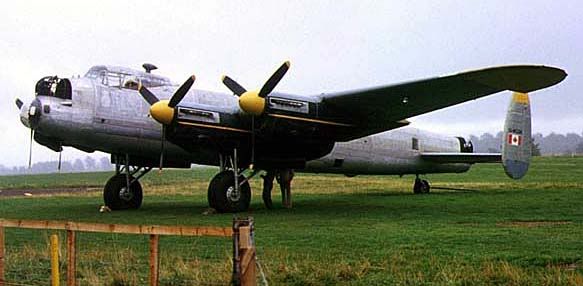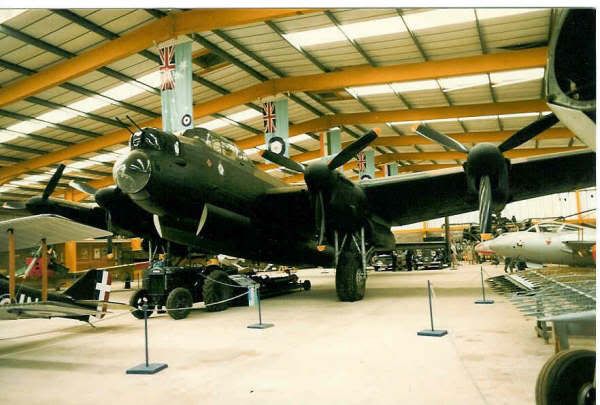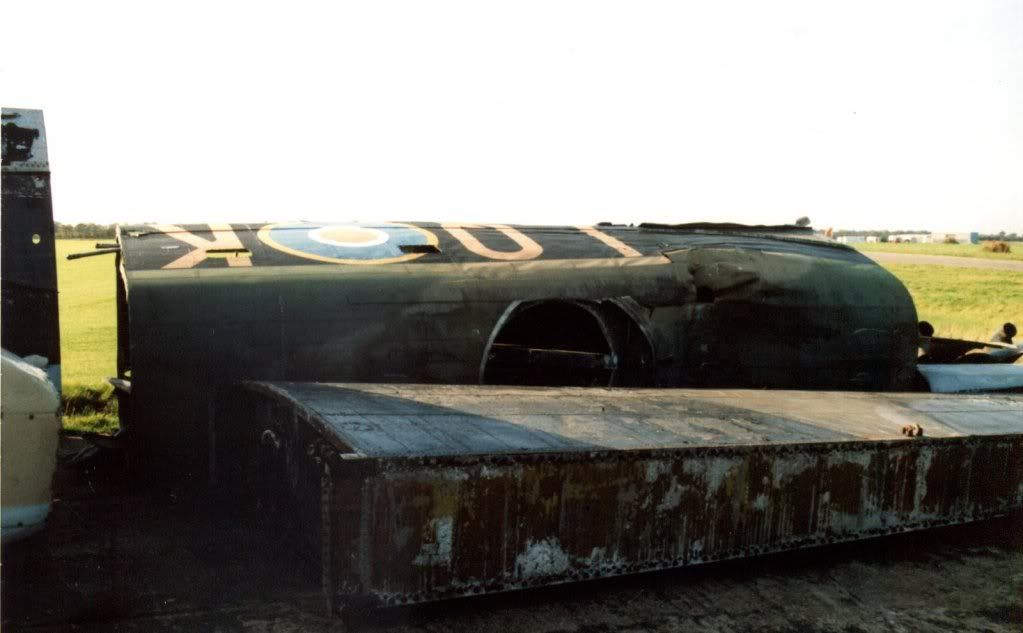 1965: Purchased by Dr. Johnson, Calgary, Alberta for Air Museum of Canada, Calgary, Alberta. Registered as CF-AMD North-western Air Lease, St. Albert, Alberta, 1969-1973. Registered as CF-TQC. Conversion to fire tanker started but not complete. Sold to Sir W.J.D. Roberts for the Strathallan Collection as G-BOCH water bomber, Sept. 24, 1974-1987. Delivered to Strathallan by air from Edmonton, June 11, 1975 (reported to have be painted orange for this flight). On display at Strathallan Collection, Purchased by Charles Church Ltd, Manchester, 1987-1990 (Church later killed in a Spitfire accident), trucked to BAE Woodford for restoration to airworthy, Apr. 9, 1987, but was badly damaged by hanger collapse, Woodward, Aug. 12, 1987 and resulted in the rebuild being abandoned. Arrived dismantled Bedford, Nov. 1988 along with sections of Lancaster KB994 and Lincoln RF342 for planned restoration by Cranfield Institute of Technology. Stored 1988-1990. Sold to Doug Arnold, Warbirds Of GB Ltd, Biggin Hill, Aug. 1990-1992 for planned rebuild, using KB994 & Lincoln RF342. Sold to Kermit Weeks, Weeks Air Museum/Fantasy of Flight, Polk City, FL, 1992-2002 stored with planed restoration in future.
It was purchased from the Canadian Government by Lynn Garrison in April of 1964. At this time the RCAF ferried it to Calgary, Alberta where Garrison was creating an aviation museum, originally known as the Alberta Aviation Museum, later changed to The Air Museum of Canada. The Calgary International Air Show, coordinated by Lynn garrison to raise funds for the museum saw him fly this Lancaster in the air show with special permission of the Minister of Defence. The Calgary Herald has a good photo of KB-976 on this flight as it flew over another Lancaster Garrison had purchased some time earlier. This was Lancaster FM-136. He purchased this in Macleod and had Canadian Pacific Airlines crews install 4 Merlin engines loaned to the project by Defence Minister Douglas Harkness. The Lancaster FM-136 was ferried to Calgary by CPA (Repair) and placed on a pedestal.