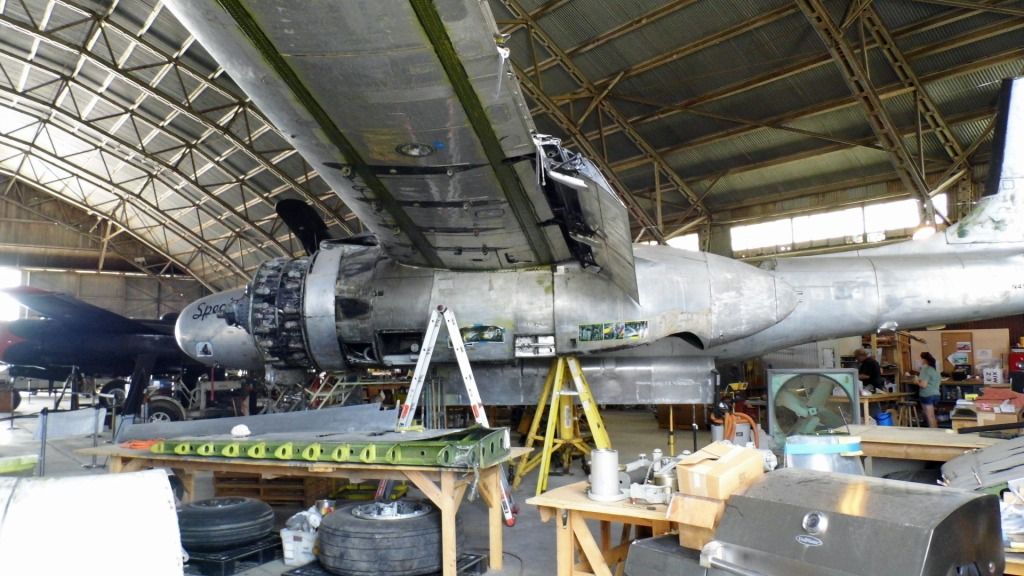 Nope, this is not the same picture as one shown earlier. Big Mike and his daughter who was visiting from VA are in this one. Always glad to have family come out to see what we are doing. Big Mike is one of the mainstays of our team. He, like most Aggies, always gives 110 per cent in whatever he is doing! Somehow though, his daughter is much prettier than he is!!
Anyway, this shot shows one of the main features of the K model wing. OnMark rebuilt the wings and placed steel spar caps on the top and bottom to make sure they stayed where they belonged. This also enabled the wing to carry 4000 lbs on each side plus the 165 gal tip tanks. Would be handy to have the external tanks and the tip tanks functional for those long hauls out east or west... you know to the Texas border with La. or NM.
From the Lone Star Republic, JR PS to the O2Lady, I am still waiting on those meeting minutes!!