I am sorry that I do not know what the serial number is. I only know that it is a late J.
I am also sorry for the quality of the photos; better than nothing I suppose:
Here is Lynn and Jim Ricketts in front of Lynn's project. Lynn is one of those guys that makes playing with warbirds so much fun. He appreciates the history as much as anyone and that appreciation is only surpassed by his enthusiasm. Any guy who gets all giddy over a glide bombing attachment is tops in my book. He loves the details and wants them all to be correct in his J model.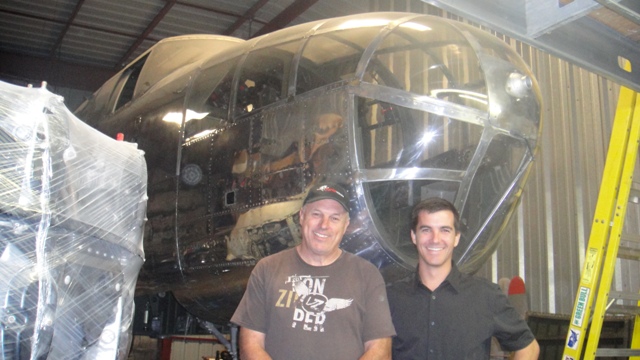 His B-25 came from South America and it was never civilianized like most all other surviving J's. It still had the bomb shackles and release mechanisms installed on the bomb racks. It also had spent and live 50 cal rounds in the turret well and under the nose floor boards. It has the pitting from corrosion caused by the package guns.
It had a full compliment of original armor plate throughout the aircraft including the coffin seats as pictured below. Once again I am sorry about the picture quality.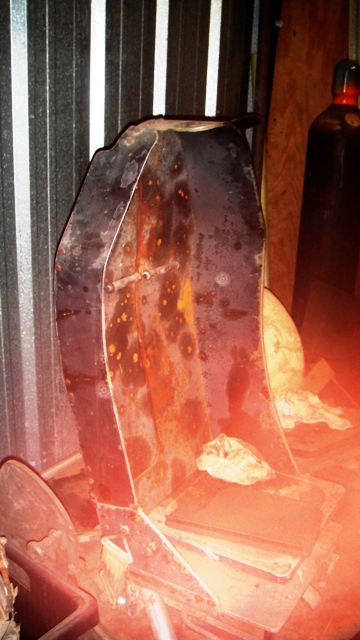 The original QEC's have the short stacks all around just like she came with from the factory along with the Holley carb and scoop. She even still has the ultra rare reverse cowl flap to draw exhaust into the induction for icing. Lynn vows to run her with the Holley's. How cool is that. I think only one or two B-25's still run Holley's if that.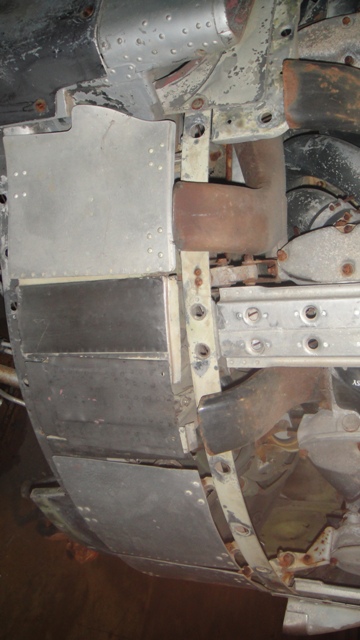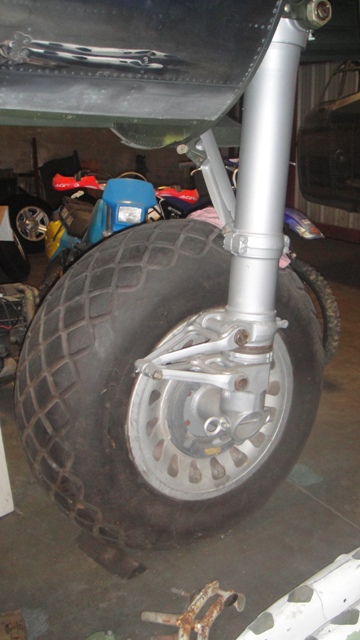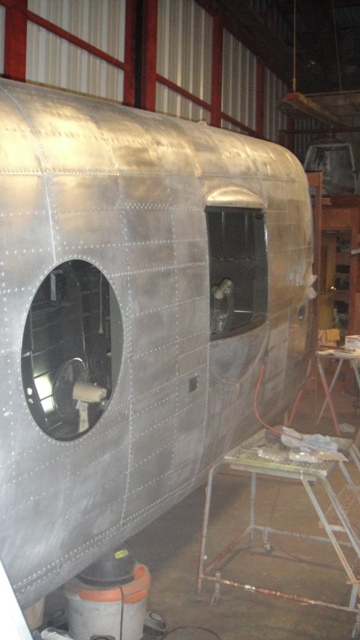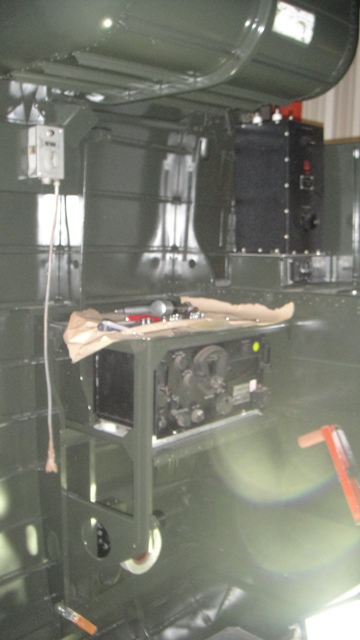 Here is the radio operators station in the forward waist compartment. All of the radio racks and table were still here as well as the life raft compartment. These items are some of the first things to be removed and are very rare. Lynn's B-25 has all of the impossible to find brackets, mounts and fittings that you hardly ever see in any other B-25. Many have tried to reproduce the hardware but Lynn's plane is reference source as they have never been removed.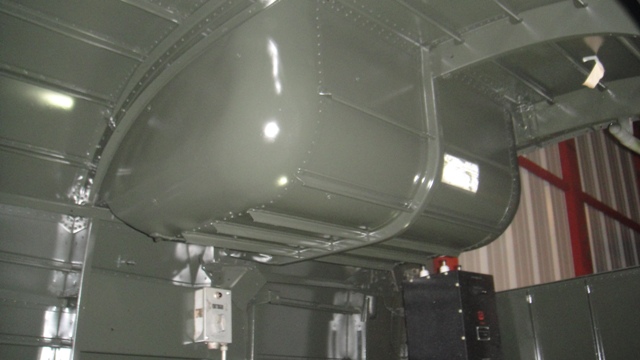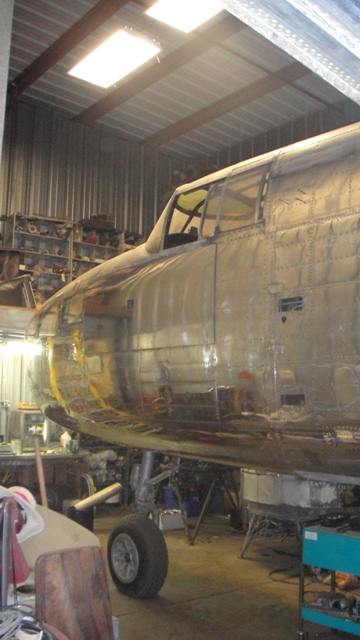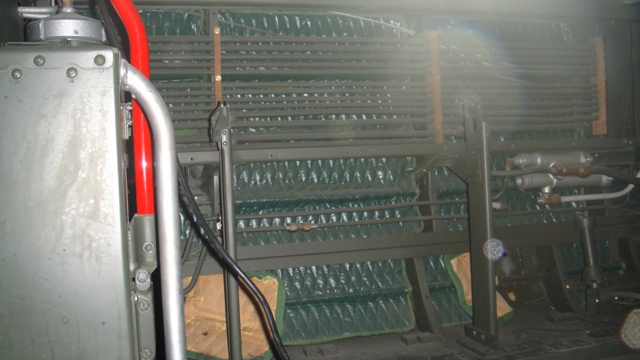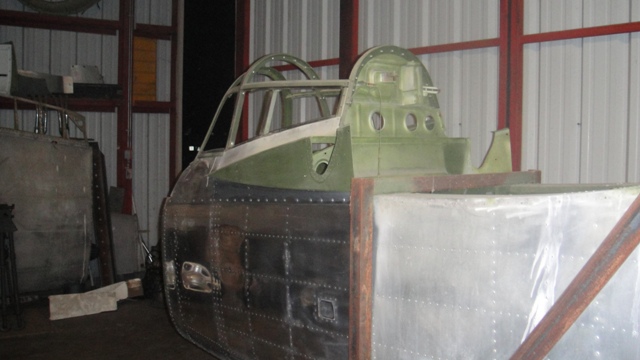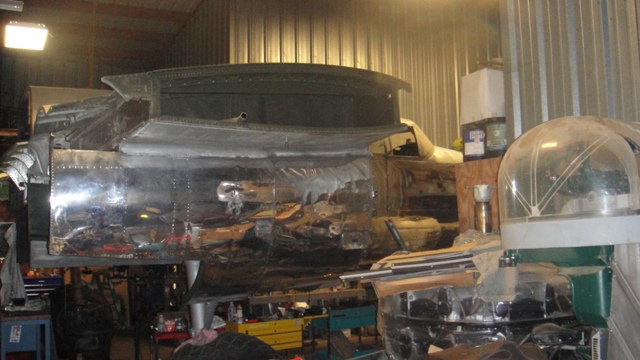 Lynn's Father flew B-25's which is just one reason why he is so enthusiastic about it. A great project for a great man. I can't wait to see her when she is done. Keep up the awesome work Lynn!
_________________
To donate to the PV-2D project via PayPal click here
http://www.twinbeech.com/84062restoration.htm
We brought her from:

to this in 3 months:

Help us get her all the way back

All donations are tax deductible as the Stockton Field Aviation Museum is a 501c3 nonprofit organization. Tell a friend as the Harpoon needs all the help she can get.
Thank you!
Taigh Ramey
Vintage Aircraft, Stockton, California
http://www.twinbeech.com
'KEEP 'EM FLYING…FOR HISTORY!'