Thu Jul 12, 2007 8:43 pm
Hey Joe
Nice pictures. Any idea of what became of the B-10, considering there is only one known example in existance today?
Shay
____________
Semper Fortis
Thu Jul 12, 2007 9:44 pm
A few more:
F-4 Duluth, MN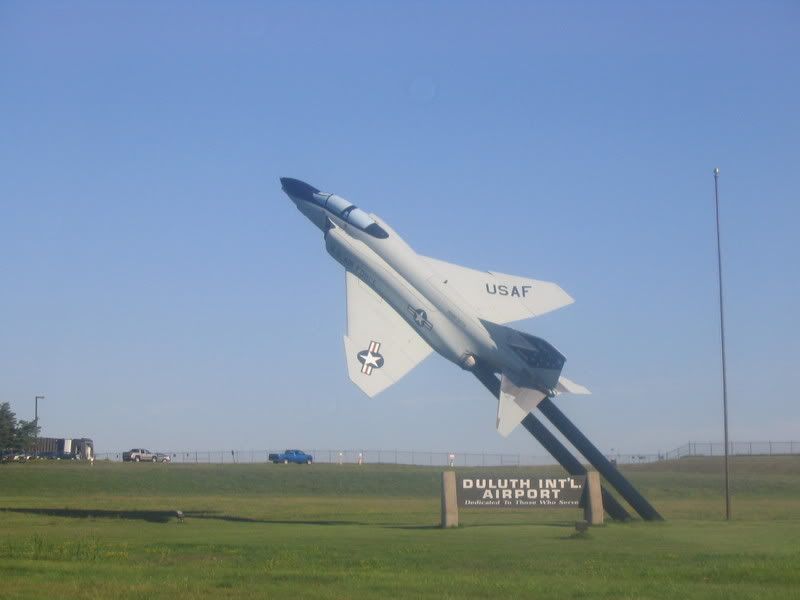 F-86 Appleton, WI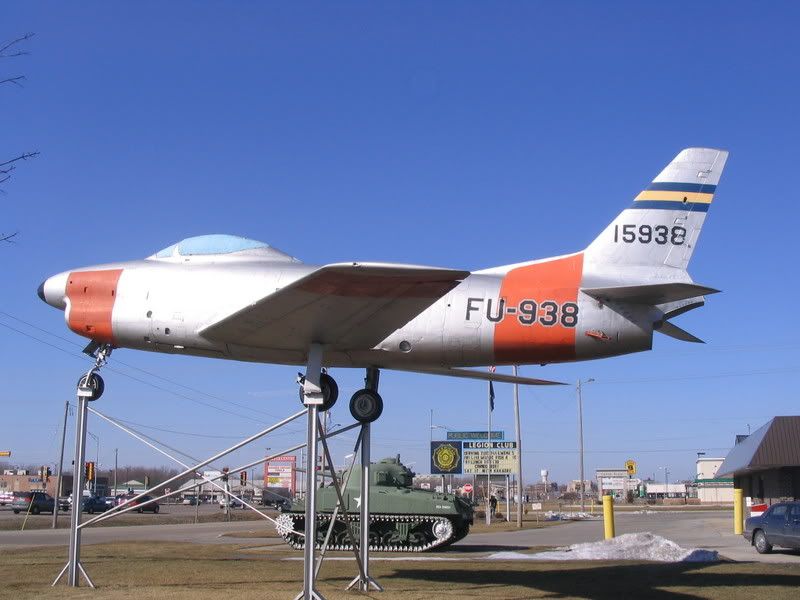 AH-1 Shakopee, MN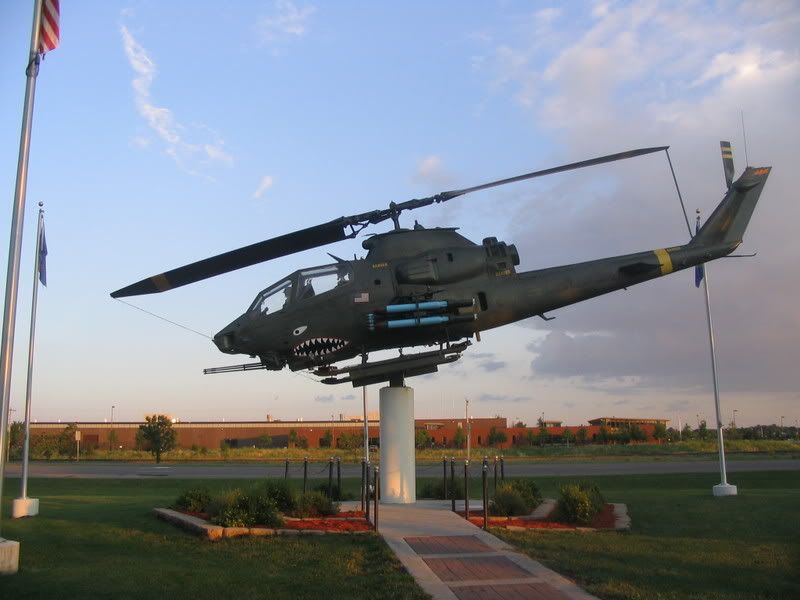 AH-1 Arlington, MN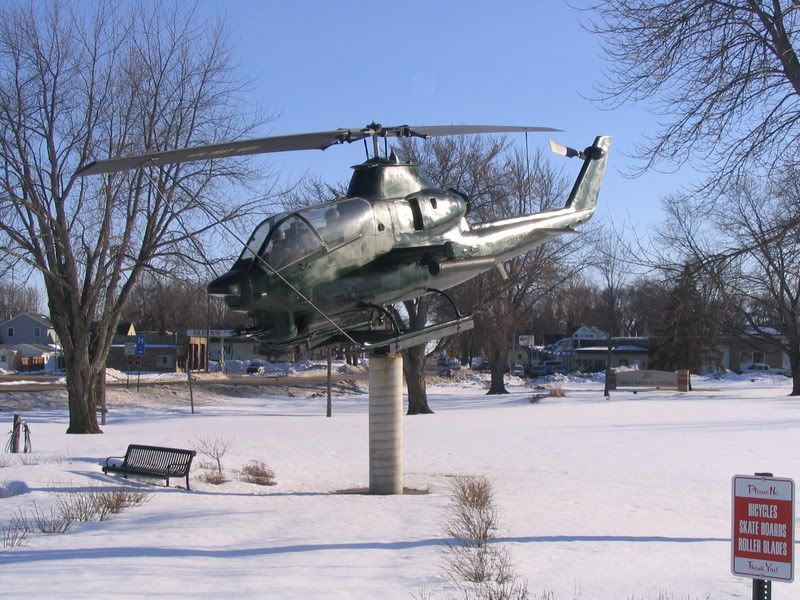 T-33 Buffalo, Mn
F-86 Wells, MN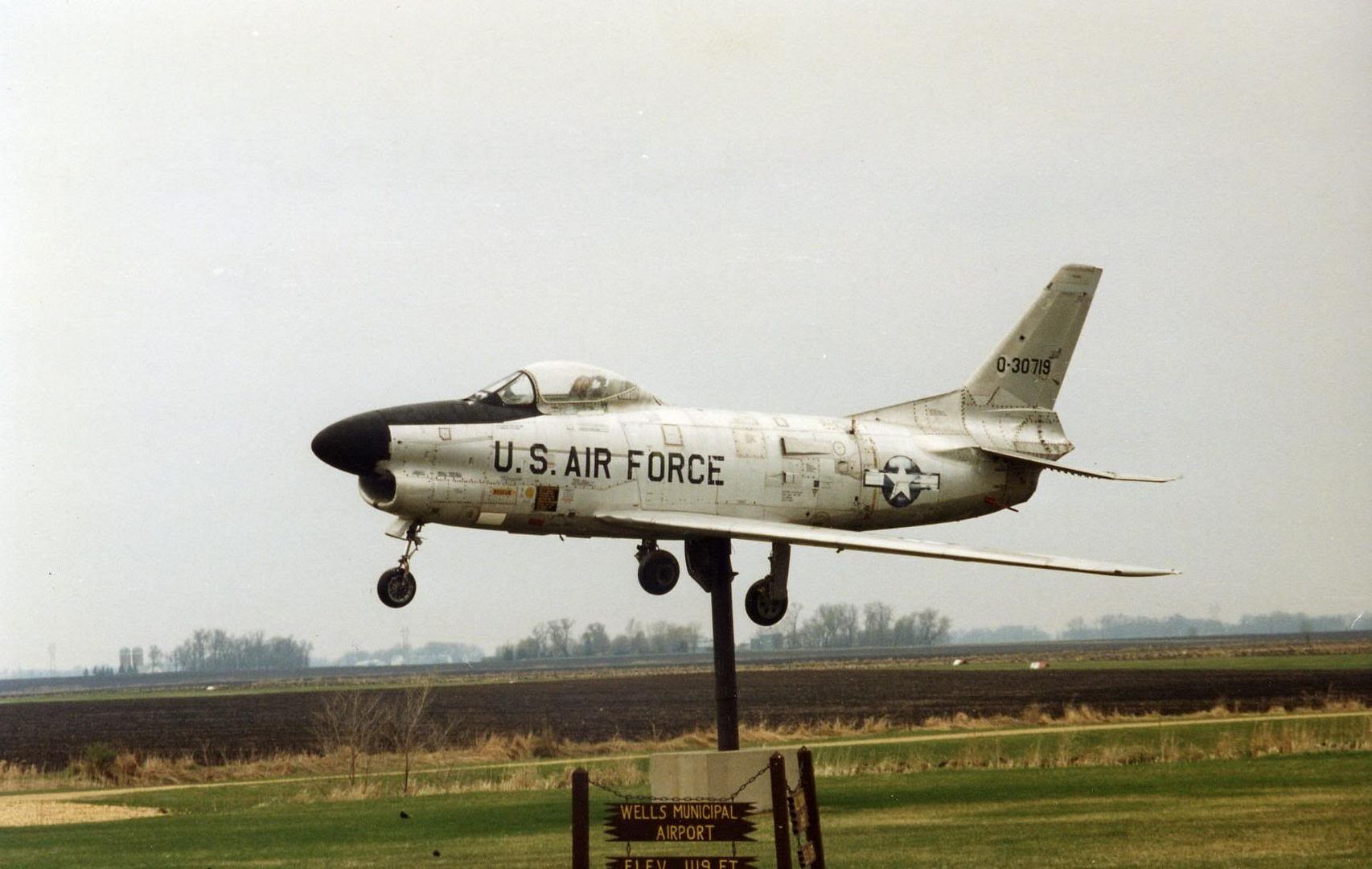 I don't know if this one counts since it has been scrapped
C-124 Las Vegas, NV
Thu Aug 09, 2007 3:17 pm
Starfighter in Sirjansland, The Netherlands, put on display by a car breaker. Dutch markings are false, as it is actually ex Belgium AF FX-45.
http://www.panoramio.com/photo/1722652
http://www.panoramio.com/photo/1483925
Obviously this guy had a thing going for having his own aircraft on display. Before the F-104 was there he had the cockpit section of Boeing B-707 OD-AFY (ex TMA of Lebanon) for 11 years in the same spot:
http://www.airliners.net/open.file/0241951/L/
This cockpit section is now in use as an underwater toy for some diving club.
http://afzinkproject.bolkow.nl/cpg132/t ... ng=english
Tillerman.
Thu Aug 09, 2007 5:55 pm
How did that C-124 ever get cut up? Man, you think someone would have saved it. I was just out in Appleton, and stayed at a hotel just a block from that tank and F-86.
Tue Aug 14, 2007 9:50 pm
Well this is a little late for this thread, but I just did the photo this last weekend. An F-89 Scorpion in Nampa Idaho...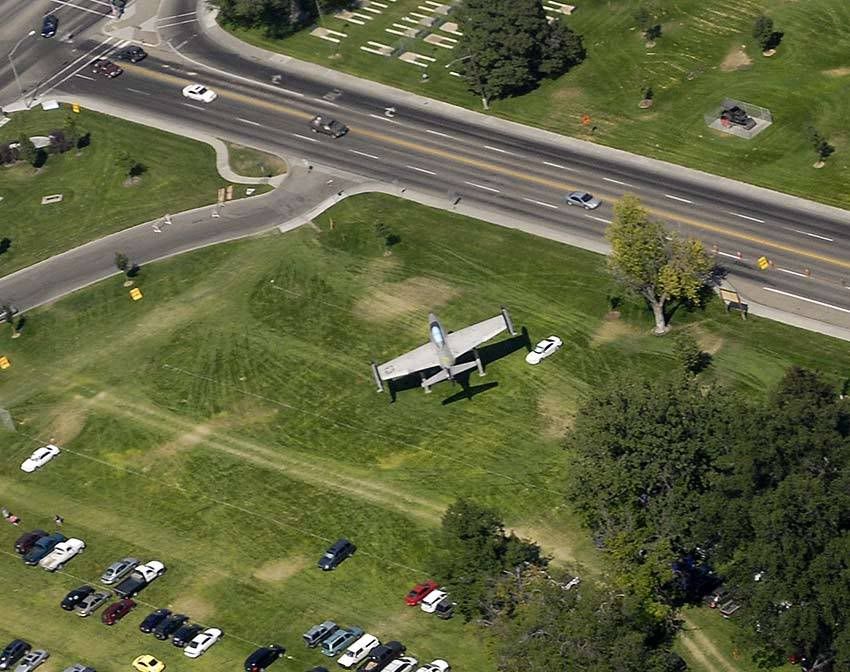 Tue Aug 14, 2007 10:15 pm
The F-89 is a rare (maybe only one left) B model.
Last time I saw it (1980) it was on its gear in a park.
Wed Aug 15, 2007 1:48 am
In the 1977 movie
Telefon
, there is a scene at an Army base with a pylon-mounted F-89 at the main gate. The scene is set in Denver; the IMDB listing mentions Great Falls, Montana, but there aren't any F-89s listed there. Can anyone ID this one?
Wed Aug 15, 2007 3:31 am
the condition of that pt boat is a disgrace. might as well chain saw it & toss it in the fire. i won't bring the weinies either
Wed Aug 15, 2007 7:43 am
tom d. friedman wrote:the condition of that pt boat is a disgrace. might as well chain saw it & toss it in the fire. i won't bring the weinies either
Dont say that on the PT Boat version of WIX!

I dont know if there is an actual website but im guessing there has to be. Haha, imagine someone on here, "Oh yeah, just cut up that old bird, nobody wants it".
A little TLC, and she could be floatin in no time!
Wed Aug 15, 2007 10:08 am
I saw this B-17 by the road in Milwaukie, Oregon and the F-15 across the road from the Evergreen Air Museum and the last one is in Jeffersonville,IN all photo taken 08/07
1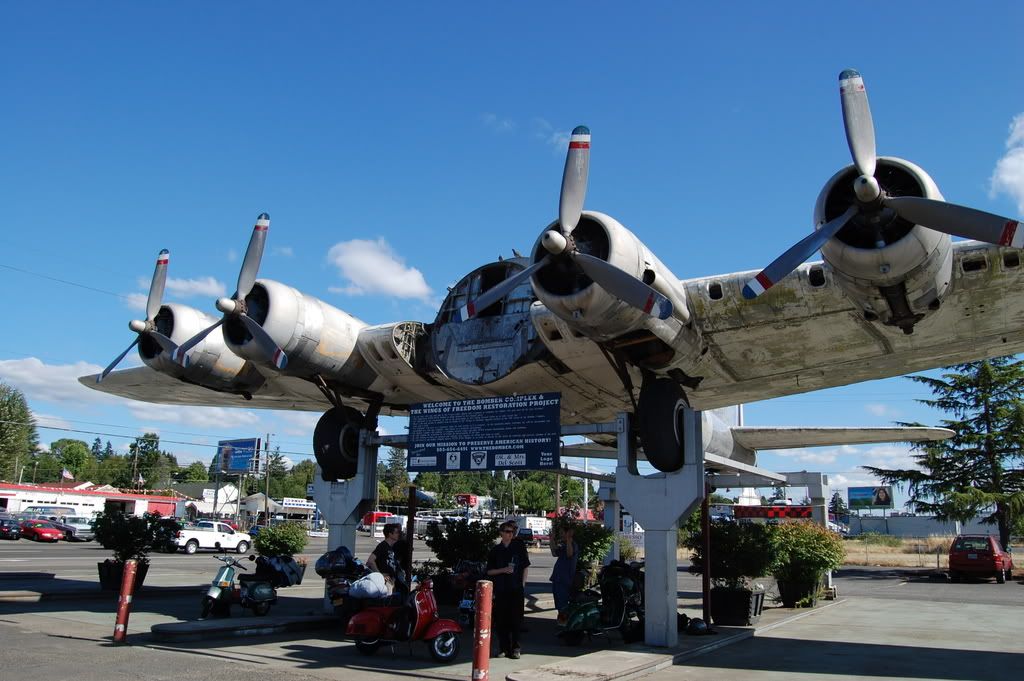 2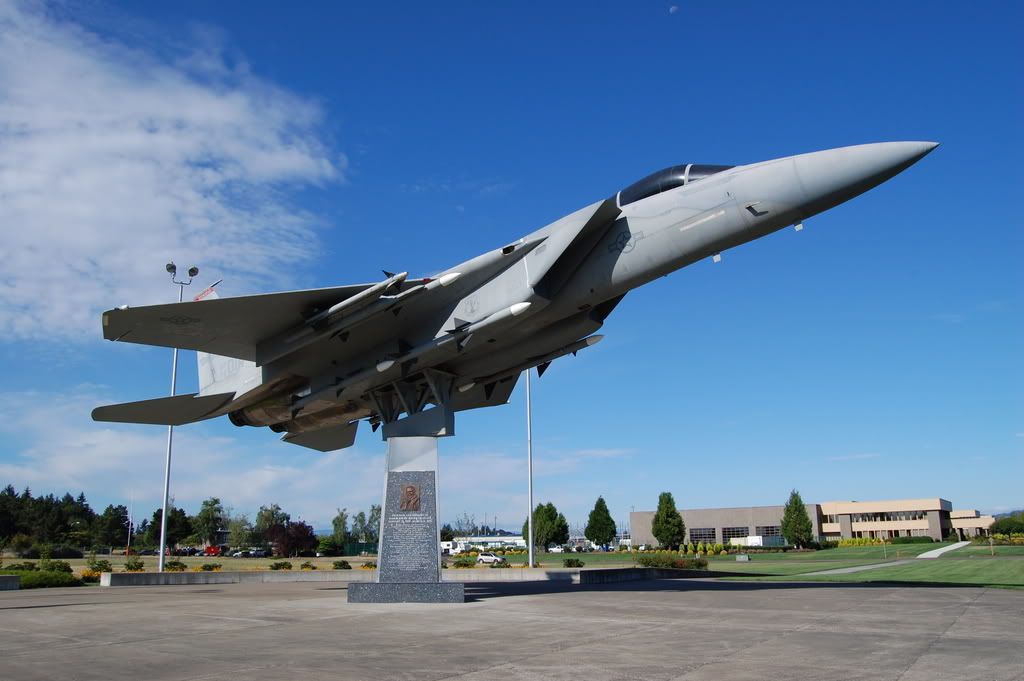 3
Wed Aug 15, 2007 10:21 am
i don't want to diss the pt boat.... but i'm in the marine business, & i can tell that the wood is thoroughly dry rotted. at a local resort / marina here on lake erie, a guy owns an original ww2 elco pt boat, while not in ww2 dress, it's a beauty. complete with the twin packard aircraft engines. man that baby must suck the gas!!! by the way........ what's with the decapitated b-17???
Wed Aug 15, 2007 10:33 am
Tom, I think they are restoring the nose section, anyway they had a bucket for contributions, other posters on here will know the story I bet..I was just driving down the road and saw it, it makes a good shady spot for the scooter crowd .......
Thu Aug 16, 2007 1:45 am
This Fairey Firefly has been an attraction in the main street of Griffith, New South Wales in Australia for, at least, 35 years.
Thu Aug 16, 2007 7:57 am
Tom, PT 305 was saved by the same guys here in the Houston area that rebuilt PT-309. They undertook the project after 309 was taken from their care and placed in the hole at the Nimitz Museum in Fredricksburg, TX. They were underfunded and undermanned from the gitgo. Looks like the Elco boat that they saved that went north was destroyed. At least the Higgins boat went back to New Orleans where they have more rescources.
I too was in the marine industry and helped the guys with some of the issues on 309. It wasn't in much better shape than 305 when it got to Galveston. Matter of fact shortly after it's arrival in Galveston, due to the ineptitude of the former museum director she sank at her moorings ! When it went to Fredricksburg it was actually almost ready to run. Her guns had been reinstalled and she was a proud boat once again.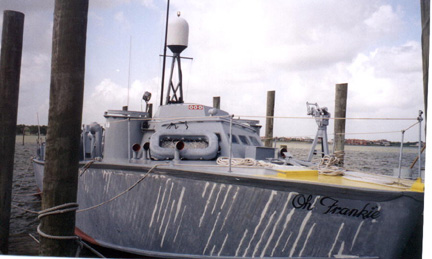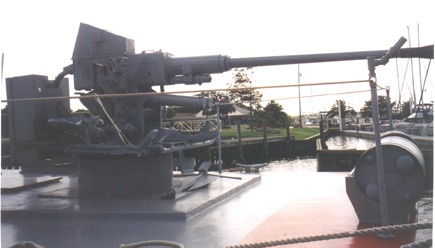 http://www.nimitz-museum.org/combat_zone.htm
The first two pictures show PT-309 in the water and the remarkable work done largely by volunteers. When they started none of the deck structure existed. The boat had been completely modified to be an excursion boat. The only thing original was her hull, and it needed a ton of work. The link shows the boat where she sits today in a hole simulating the boat at a dock in the South Pacific.