The Douglas A-3 Skywarrior was designed as a strategic bomber for the United States Navy and was among the longest serving carrier-based aircraft in history. It entered service in the mid-1950s and was retired in 1991. Throughout its service, it was the heaviest operational aircraft to operate from aircraft carriers, earning its nickname, "The Whale." Its primary function for much of its later service life was as an electronic warfare platform, tactical air reconnaissance platform, and high capacity aerial refueling tanker.
The Skywarrior is one of only two U.S. Navy attack aircraft intended as a strategic bomber to enter full-scale service (the other being its predecessor, the North American AJ Savage). The carrier-based supersonic North American A-5 Vigilante was also originally designed for strategic nuclear strike missions and initially, very briefly, supplanted the A-3 in that role beginning in the early 1960s. However, with the removal of aircraft carriers from the Single Integrated Operational Plan (SIOP), the realization that very high altitude penetration of the Soviet Union was no longer feasible, and the transfer of the U.S. Navy's strategic nuclear deterrence mission to the Fleet Ballistic Missile submarine force, the Vigilante saw its mission changed to carrier-based tactical air reconnaissance.
A modified derivative, the B-66 Destroyer, served in the U.S. Air Force until the early 1970s as a tactical bomber, electronic warfare aircraft, and reconnaissance platform.
(Wikipedia)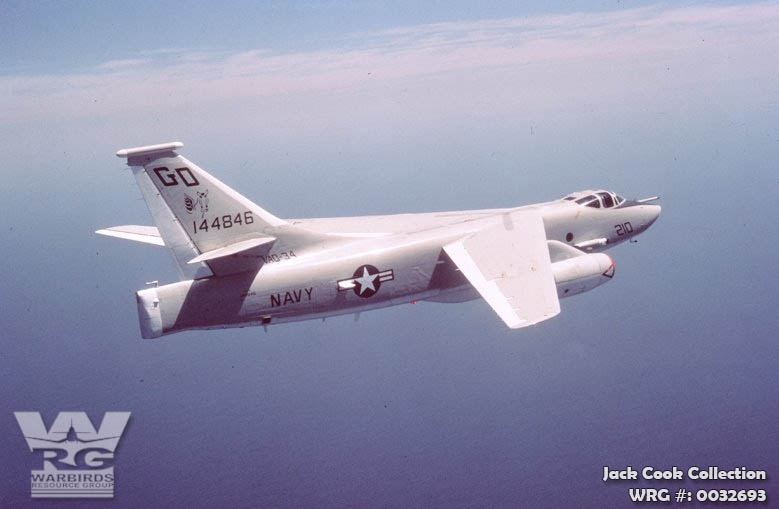 RA-3B Skywarrior/Bu. 144846/GD-210 of VAQ-34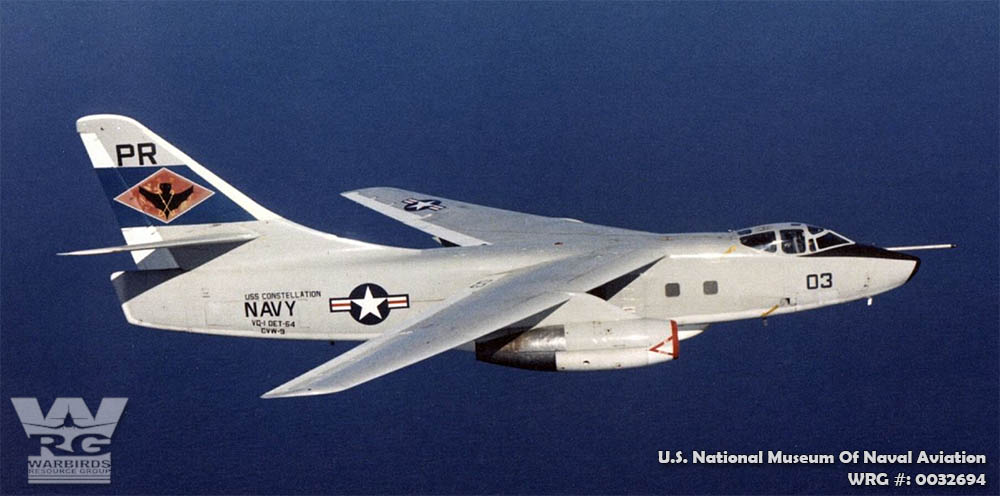 EA-3B Skywarrior/Bu. 146452 from Fleet Reconnaissance Squadron VQ-1 Det.64 World Watchers in flight over the South China Sea.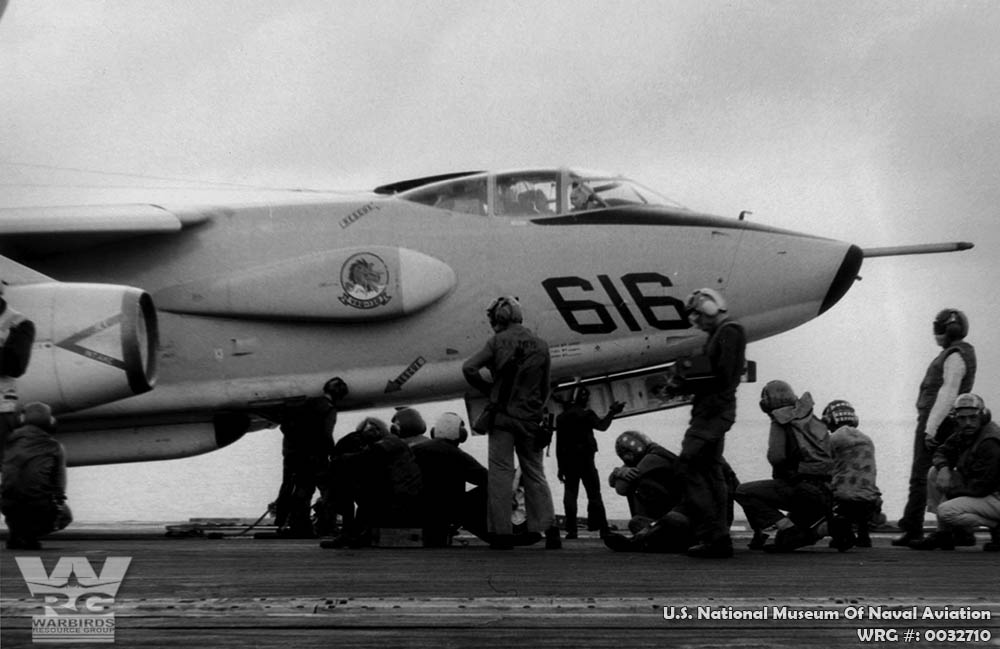 EKA-3B Skywarrior of Tactical Electronics Warfare Squadron (VAQ) 130 being readied for launch from the carrier Constellation (CVA 64) steaming off the coast of Vietnam in 1972.
_________________
Scott Rose
Editor-In-Chief/Webmaster
Warbirds Resource Group
- Warbird Information Exchange -
Warbird Registry
- MilitarySciFi.com
Be civil, be polite, be nice.... or be elsewhere.
-------------------------------------------------------
This site is brought to you with the support of members like you. If you find this site to be of value to you,
consider supporting this forum and the Warbirds Resource Group with a VOLUNTARY subscription
For as little as $2/month you can help ($2 x 12 = $24/year, less than most magazine subscriptions)
So If you like it here, and want to see it grow, consider helping out.
Thanks to everyone who has so generously supported the site. We really do appreciate it.
HOW TO SUPPORT WIX - Warbirds Resource Group Patreon
Follow us on Twitter! @WIXHQ