Zac, I knew that KA114 was coming and made a point of telling my friend Bob, that we needed to make a point of getting our Tigers photographed with it.
They pulled the Mossie out of the hangar and I said lets go.
We taxied over and just kind of made it happen.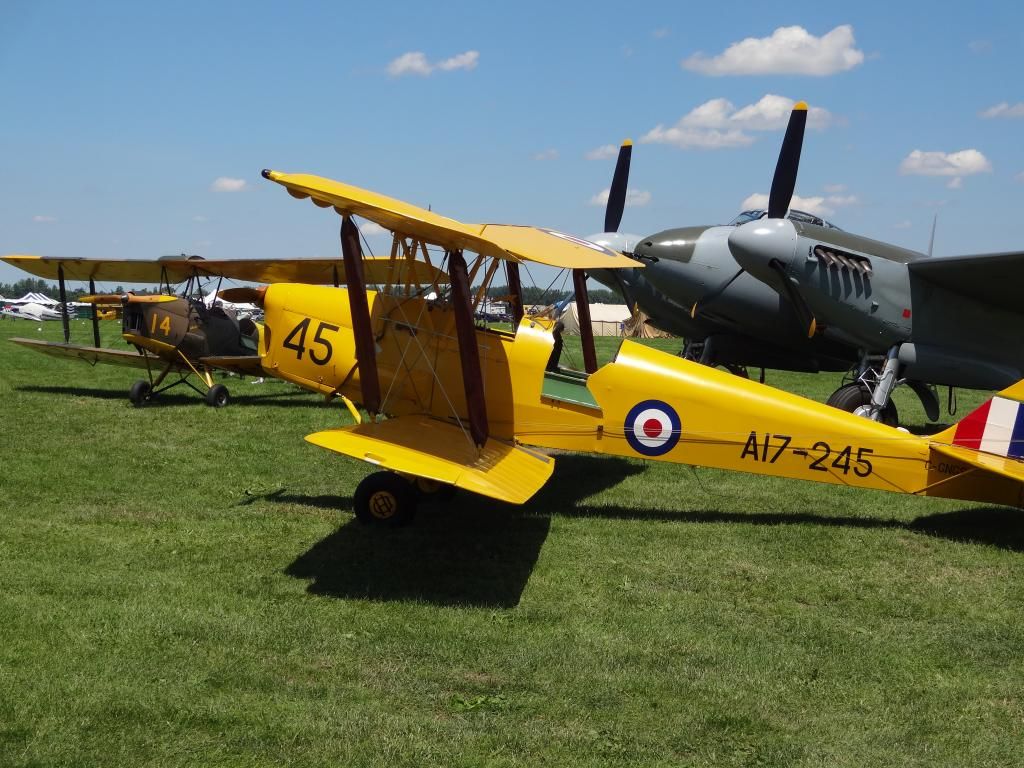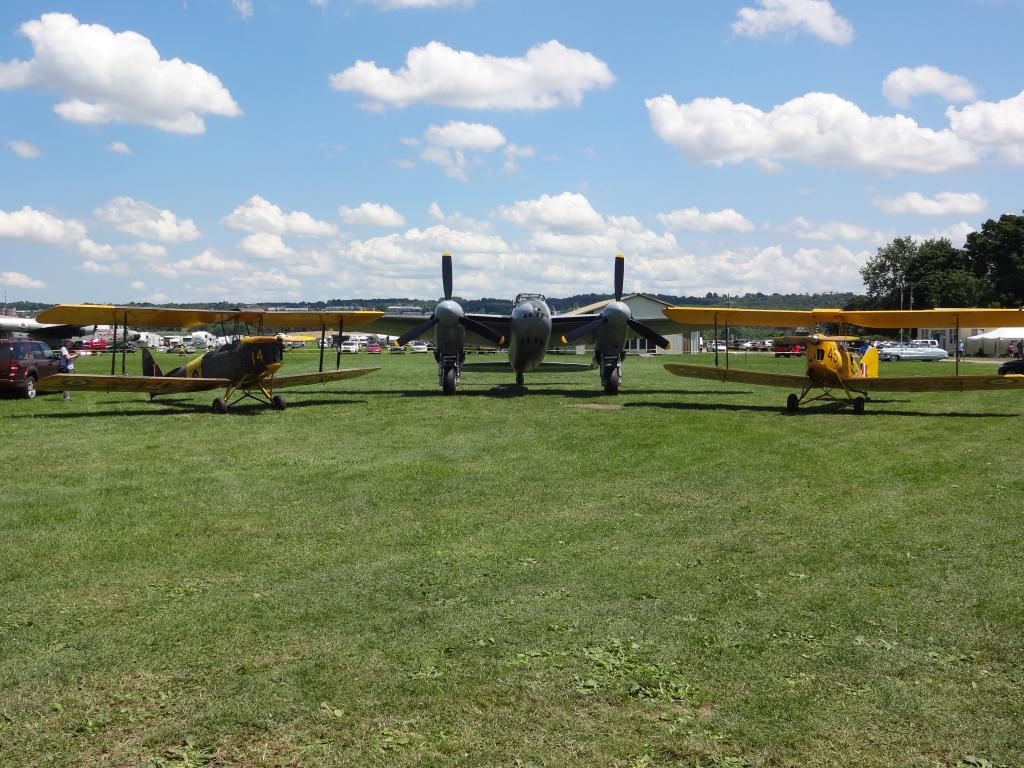 The picture of me taxiing out was shot by my friend Eric Dumigan.
He has such an amazing eye for composition.
He said that he thought this could turn out cool (um..., slight understatement. It's the background on my computer. I love it)
The guy in the front seat is U.S. aerobatic champion Rob Holland.
He said " I have a great idea. I want to get a shot of me upside down over your Tiger Moth"
After we landed he went out with my buddy Danny and Eric Dumigan shot this.
Needless to say. We've had some real fun times at Geneseo!
Andy