Wow, that is a shock. Jeff was always in good spirits and had a nice smile when I met him at Geneseo and Thunder Over Michigan each year. He had a great passion for aviation photography and like everyone else said he could always be found by the fence. He was soft spoken and always polite. He will be missed and I'm sure we will all gather at Geneseo this summer and raise a beer in his memory.
Jeff is seen in the blue stripped shirt on the left shooting with some of the gang at Geneseo in 2009.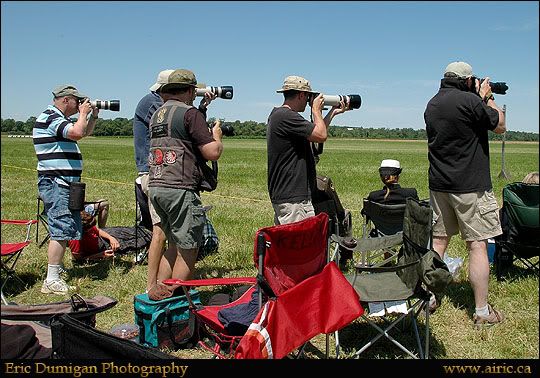 Follow your dreams and live life to the fullest.
Jeff, you will be missed.
Eric & Bernadette
_________________
The air resounds from the Rolls-Royce roar!
To an enemy the warning is dire: here only eagles soar,
and the last thing he'll see is a mirrored Spitfire!