G'day everyone. My friends call me Spook. Im into pretty much all things WW2. Someone directed me to this site and thought you guys might be interested in a few pics i took at Guadalcanal while i was over there working.
I recently returned from the Pacific Island of Guadalcanal in the Solomon Islands. I took these photos (most of them) at the 'museum'. Its not really a museum, it's actually a ram shackle busted ass shed in what looks like an industrial area of the Island. The place is guarded by brutish (and most likely a boozed up) pig. After we tip toed past the pig we were greeted by the sight of some awesome WW2 relics that the owned (lets call him the Dutchman) had found over the past 4 years in the jungle. He had a tank, the wing of a downed Hellcat, bombs, landing gear, a Mitsubishi Zero engine, 50 cal machine guns and a ton of other interesting stuff. While my mates were looking around i asked the Dutchman if he had any other stuff we could see. 'Sure, come and check this out'' he says to me. He leads me to a corrugated iron shed. We walk into the shed and i cant believe my eyes, machine guns, pistols, grenades, bombs, all sorts of little nick knacks everywhere. .
If you have any questions about a specific photo ask away and i'll try to answer as best i can.
Below:
I pretty sure this is the pilots seat out of a Zero
Mitsubishi Zero engine and prop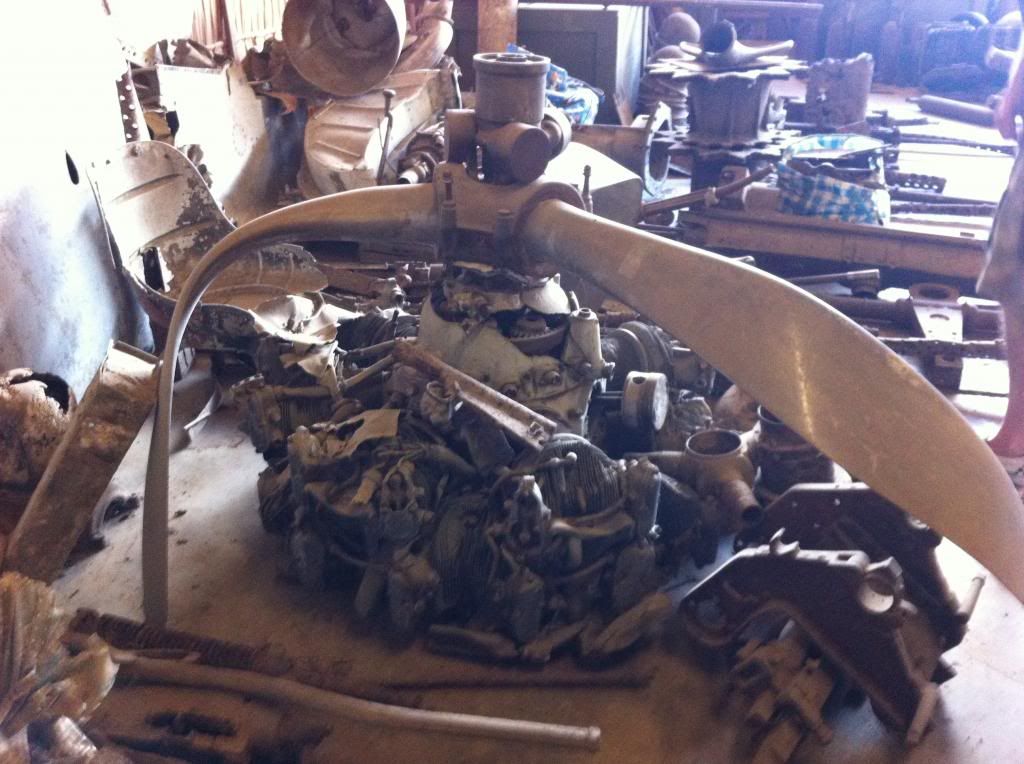 The remains from the fuselage off a Zero.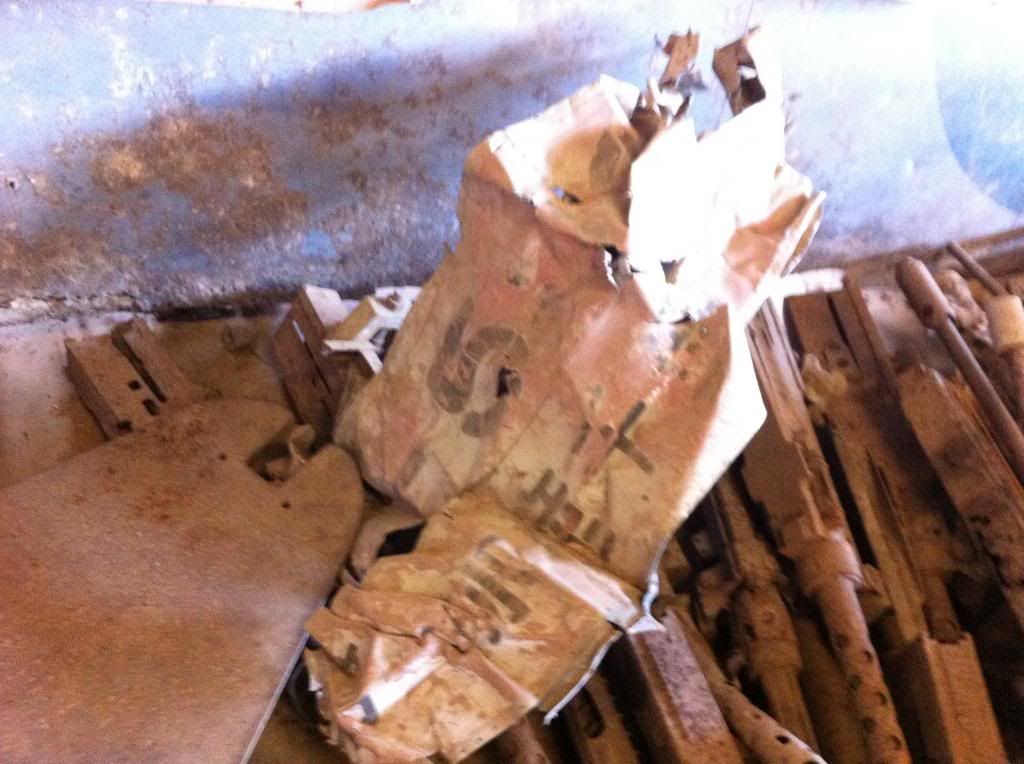 The armour behind a US pilots seat...not sure what plane though.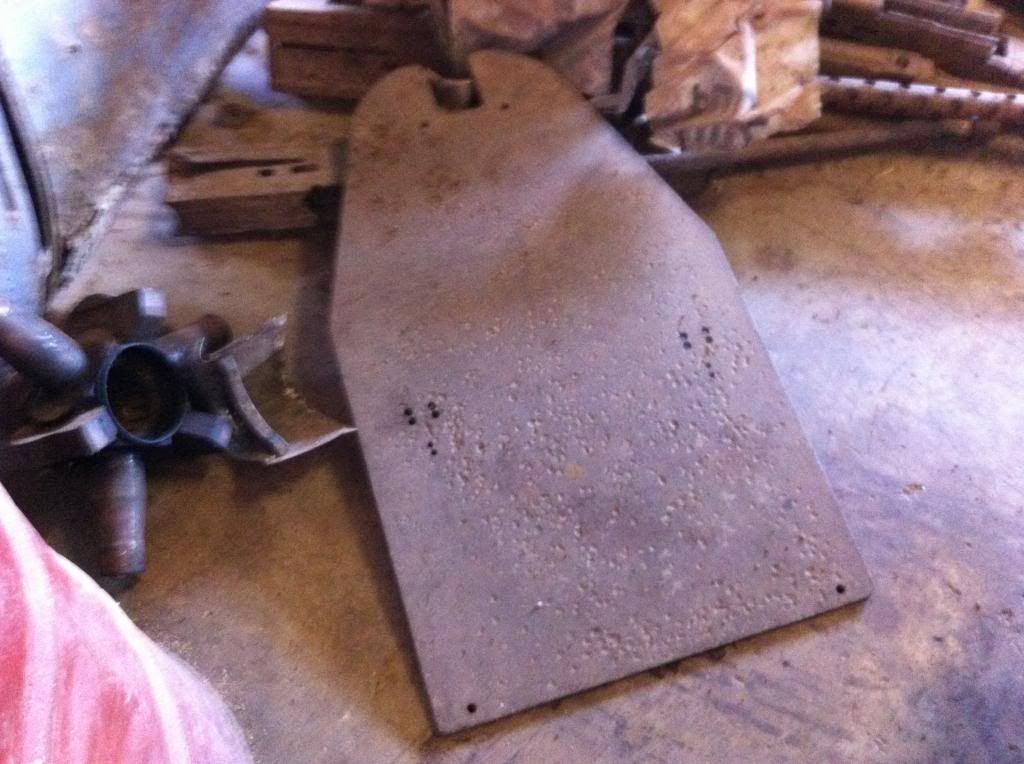 The wing off a Hellcat??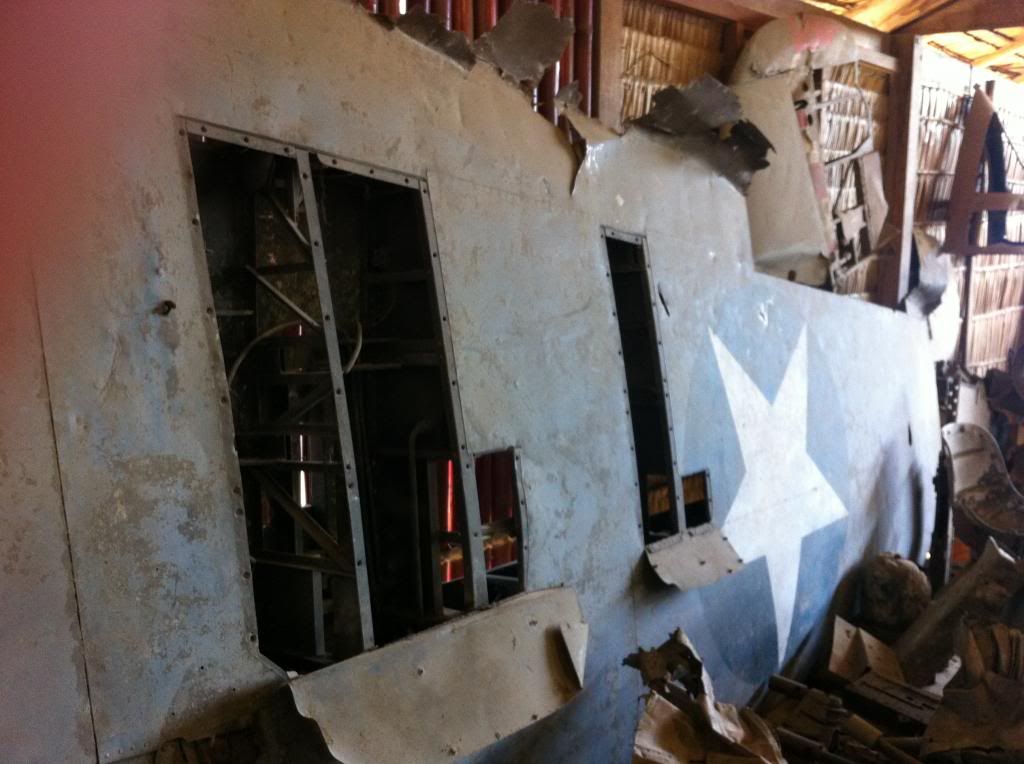 and a few other thing i found over there...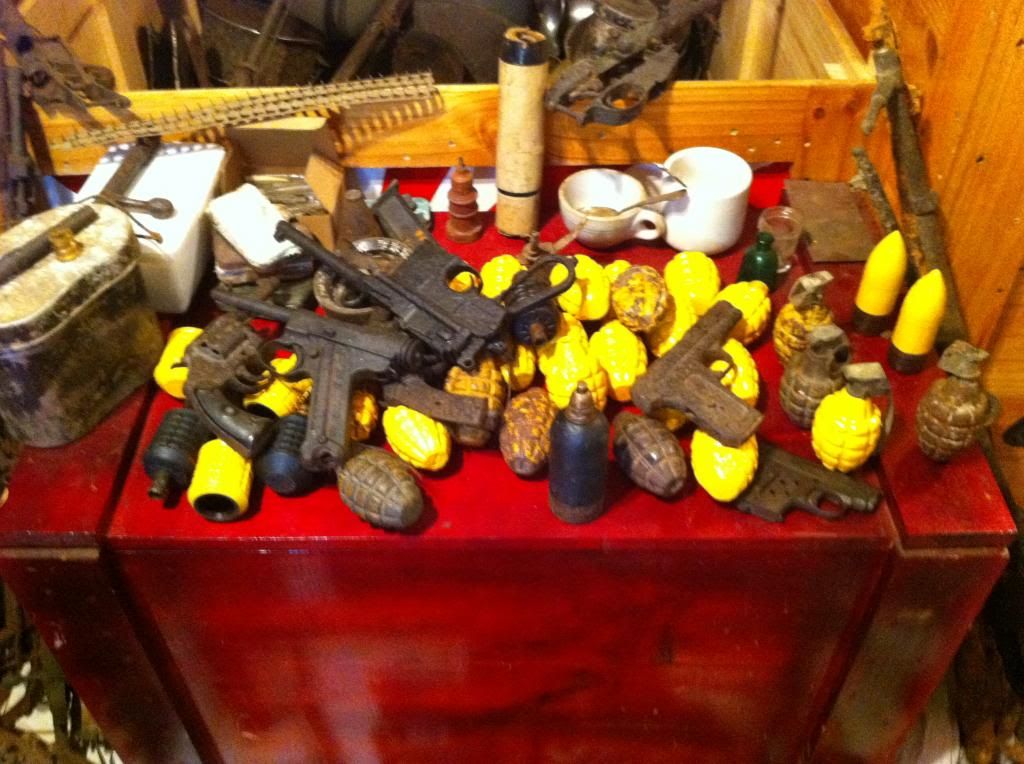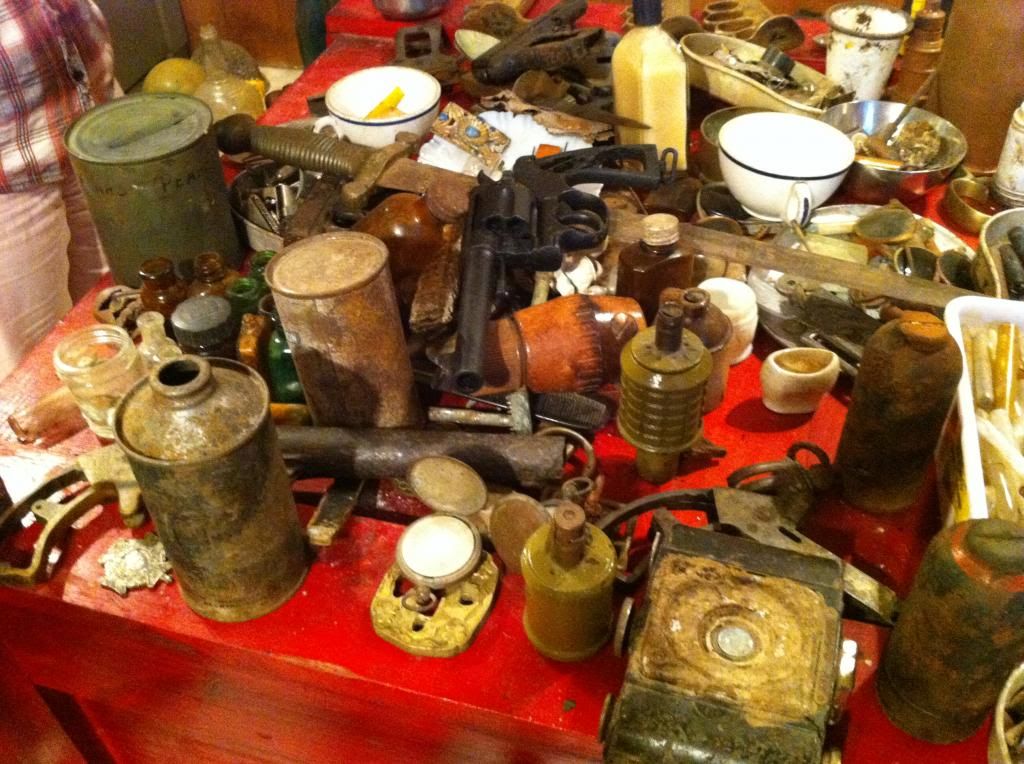 This was found in the cockpit of a Zero
5 notches...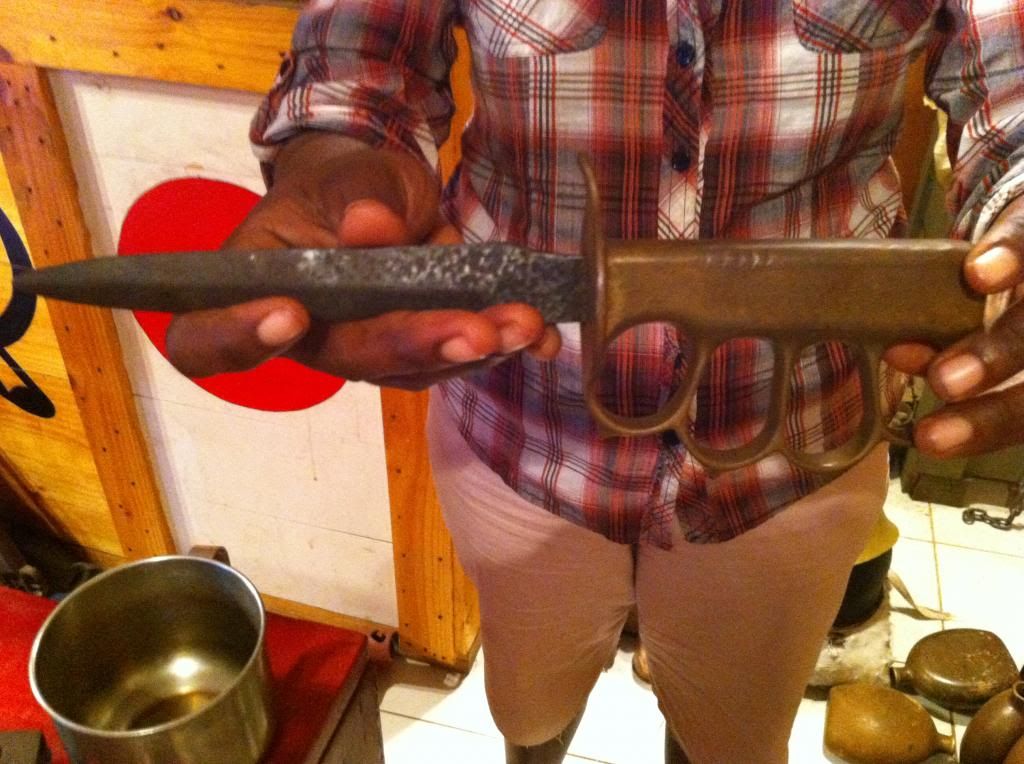 Not sure what this badboy is out of.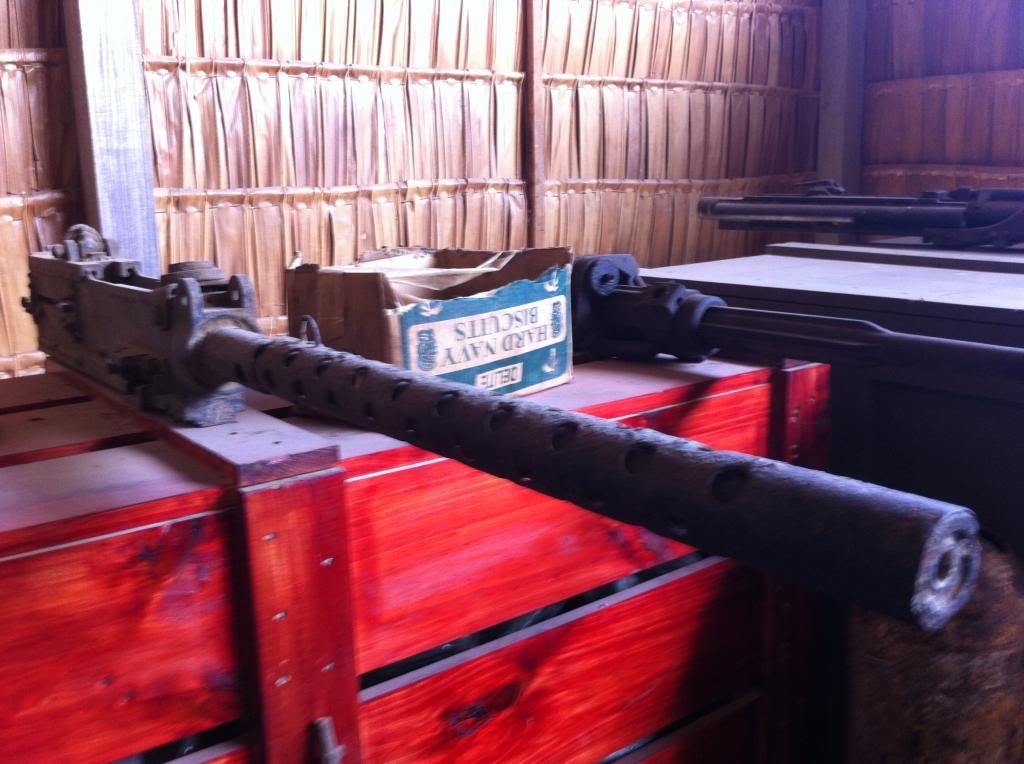 While i was in the jungle, i stayed with some of the natives and the Chief told me that while they were out hunting for pigs they stumbled across a crashed P38 Lightning with pilot still aboard. He also told me that the US Navy had been informed and that they were making plans to return to Guadalcanal to retrieve the remains and return them to the US for burial. I can not substantiate this as it is only hearsay. Anyway, hope you all like the photos.