carlisle1926 wrote:
Here is the final outcome for the Lockheed Lodestar. After getting three tickets from a cop on the way to Austin with the plane on my trailer a few weeks ago I was pretty nervous about transporting it. I decided to take it up to FtWorth this past week to use it as a backdrop to sell my artwork from. I decided to get the proper permits from the state to move it. I was informed that it would cost atleast $500 to do so. So, That popped that bubble. A few hours later the police chief of the ghetto town that I live in shows up to tell me that I can't have an over sized load parked in front of my house and that I would be getting a ticket if it isn't moved. I had it parked in front of my house instead of at the hanger because I had hauled it home to load the plane with art work and supplies for the 5 hour trip to Ft,Worth. At that point the decision was made to remove the entire rear of the fuselage. It was really beat up anyway. I did so while the jerk cop was there. The tail was cut up and it yielded a lot of future art pieces. The police chief was told where to place his ticket because it was no longer an over size load.
I hauled the Lodestar nose all the way to Ft Worth and used it as a backdrop one last time. It has found a new home with the Greatest Generation Aircraft guys. They will mount it on a trailer and display it. I'm pleased with that.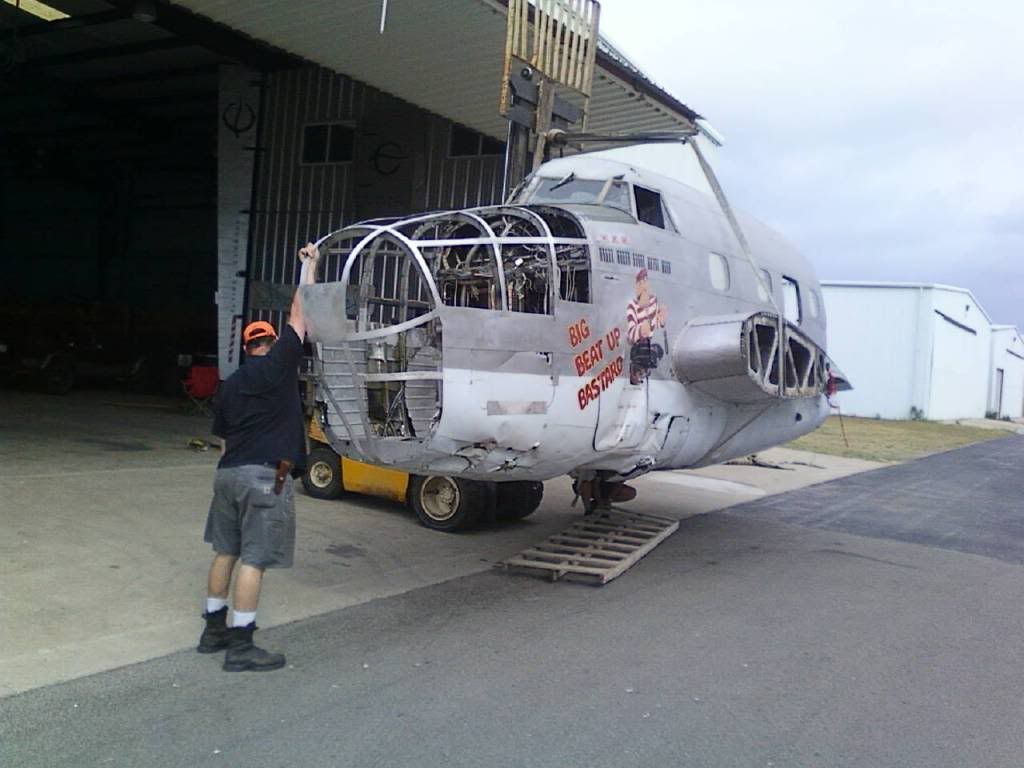 My court date for the tickets that I got while towing the Lodestar was this morning. The judge said that it was a shameful act giving me tickets for towing a WWII veteran plane to an event to show the public, and so he dismissed the tickets. I was sweating the penalties and fines, but that worked out great! The judge liked the plane and wanted to here the story behind it. He was a bit of an airplane buff.
_________________
The nose art/aviation artist from Houston, Texas
http://www.jasonbarnett.net