I'm working on a bomb trailer on a smaller scale. Many of you know that Monogram includes an M-5 in every 1/48 B-17 kit and I decided to improve and upgrade the one that came in the YB donor kit.
In this photo you can see the principal parts of the 1/48 trailer. I've removed the rail moldings on the deck, the hitch and front suspension support, the rear axle pieces and the fuse box. The new rear axle, hitch, front suspension mount and box are in white or aluminum color. The rear wheels are pretty accurate right out of the box and the front wheels can be used with some work. I did open up the holes on the rear wheels so you can see the brake drums through them as on the real thing: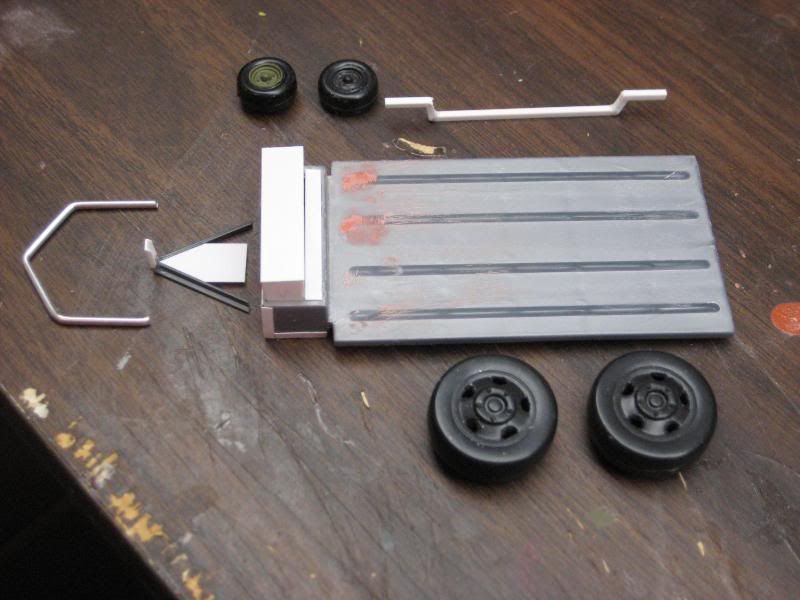 And a view of the scratchbuilt box and hitch/suspension, including the new leaf spring made from styrene strips, with the "stock" trailer for comparison.
It's too chilly out in the shop to tinker with the big one so I set my sights a little smaller.
Scott