Hi everyone,
I'm newly registered here on WIX, but I've been lurking for a few months now. Anyways, I've recently been put in charge of selling of quite the model collection and I figured WIX would be a good place to start. I would estimate there are at least 500+ kits, spanning from 1/24 to 1/72 if not smaller (I haven't even opened half of the storage boxes containing models). I've seen kits from the 70's up to the early 2000's, so there's no lack of variety.
So, if you're looking for something in particular, want to purchase a random bundle, or even a bundle of something particular, don't hesitate to get in touch with me. I'd be happy to write down a list of what you're looking for and see what I can find when I'm up at the hanger where the kits are stored. Like I said, I can also do random bundles, perhaps of a certain size or vintage.
Here's what I currently have with me at home. I've got about 30 models here, and this made the tiniest scratch on the surface of some of the models that are stacked up; the amount of models is truly amazing.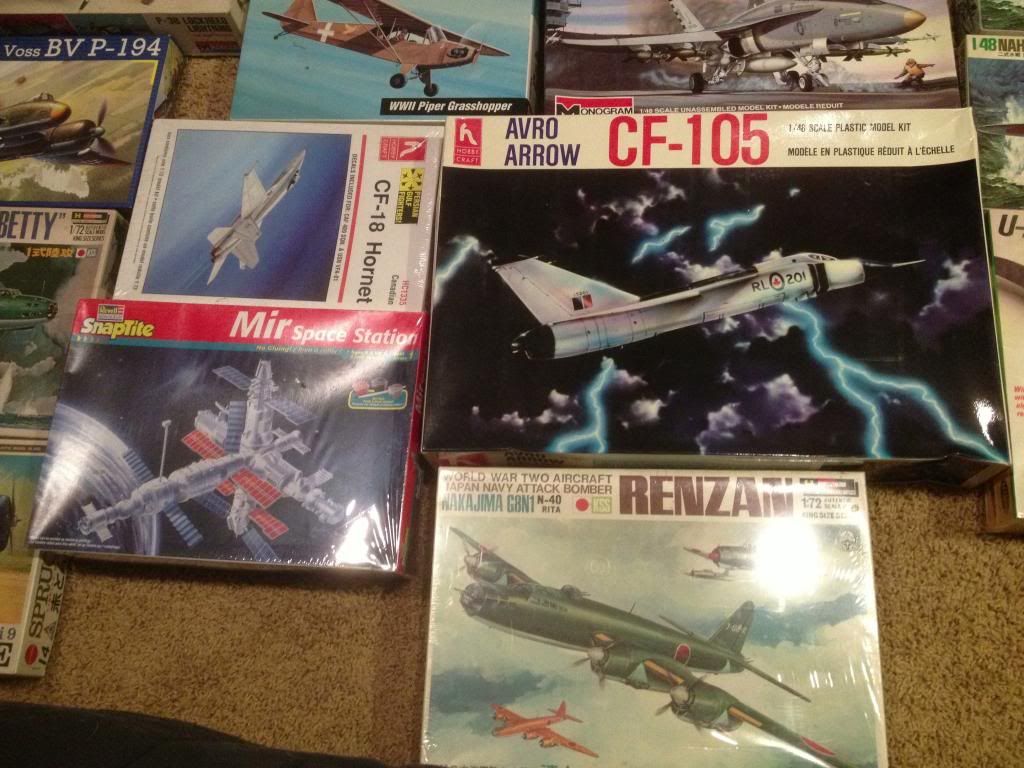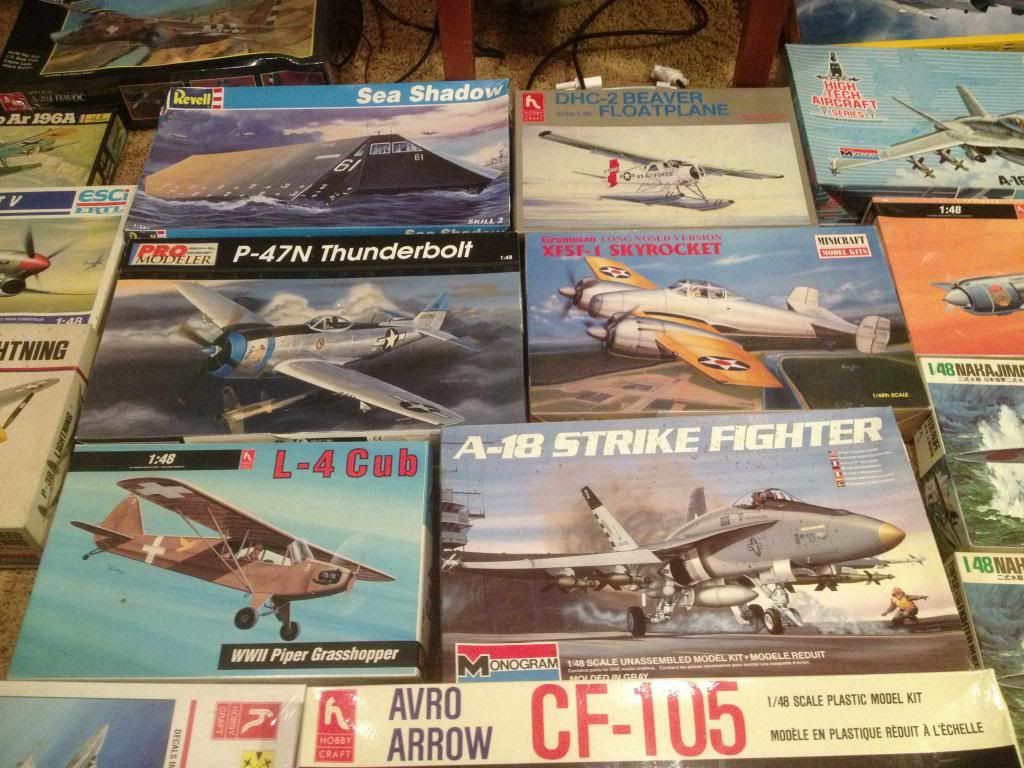 If you see anything here you're interested in, have any questions or requests, please feel free to contact me.