As I was browsing barnstormers I came across this picture in ad belonging to a Mr. Jackson of Brainerd, MN. I hope he doesn't mind me re-posting this picture.
I see in the back left of the photo some sort of crusty looking twin. I can't tell exactly what it is. Can anyone help me identify it? Lockheed? Boeing 247? Anson? Whatever it is, it appears to be in need of some attention. I wonder if it is also for sale.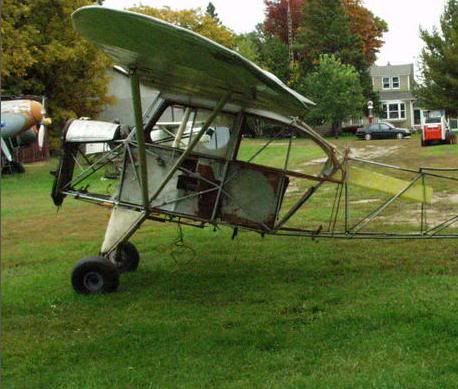 I also figured this would be a good JDK style quiz, though I don't have the answer.
Peace,
David M