Well we kept at it. The working space was very tight. See Stan's hands? Just? And my own knuckles now bear witness to the wear and tear of replacing all the hoses and clamps.
There's a lot to be said for the modern system, as on a Pezetel (sp), which I understand pivots, swinging out the engine so that the back of it can be easily got-at. Mind you if you go down that path you end up with a turbine!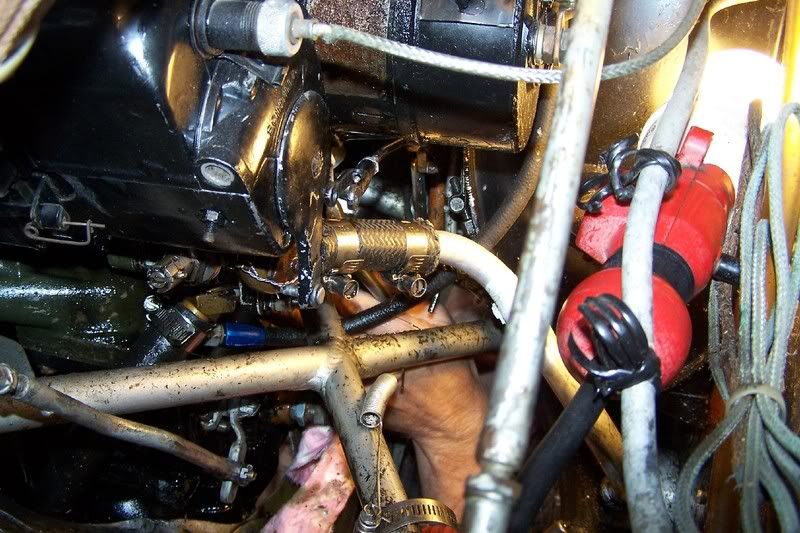 However Stan got a fine new tool, which, once unveiled, he used about every 20 minutes. Lovely thing! Eyeballs on a stick!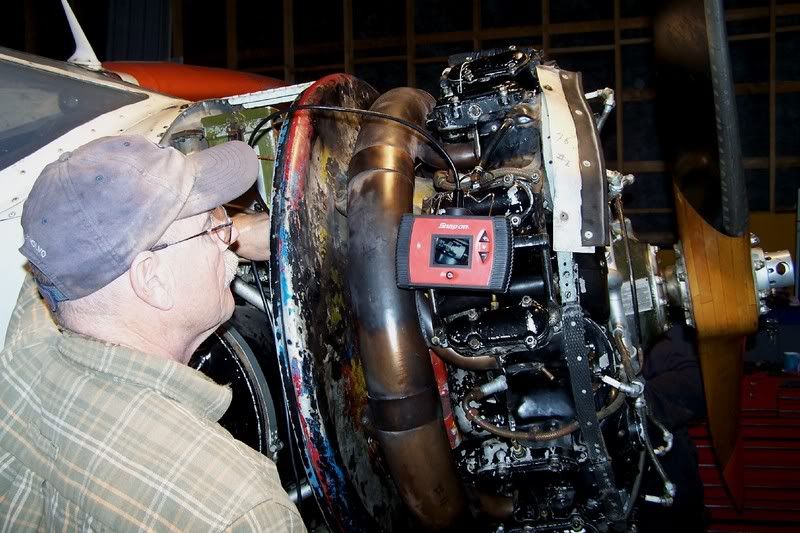 Next came reassembly, tightening all the things that were stripped and sundered over the years (we emptied Stan's trays of AN hardware), and then a power-wash with varsol (actually not varsol -- some modern green equivalent).