Well it's very hard to take a photo of the spark retard linkage. There isn't much elbow room at the back of the engine.
But in this view of the cockpit you can see the handle, extended into the Retard position, bottom-left of the panel, occluding the park brake.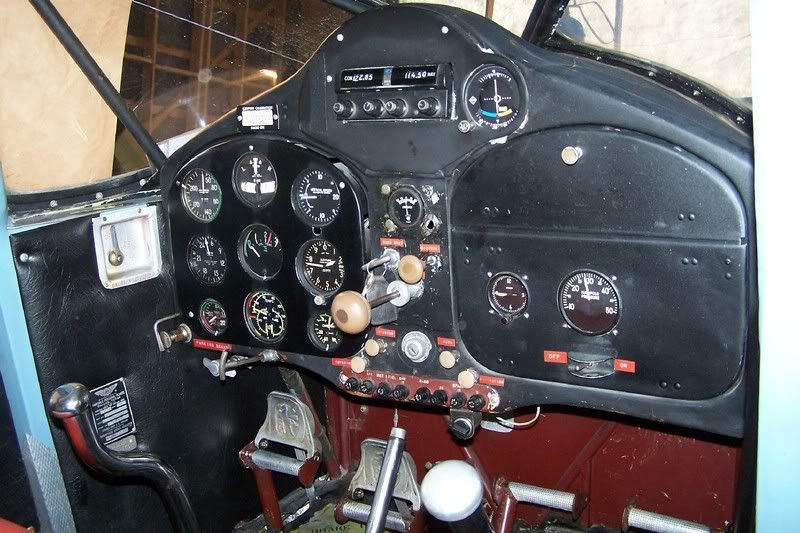 This odd shot is from below, with the camera resting on the floor looking up at the panel. It shows the linkage running to the firewall. As you can see, pretty simple.
This cluttered shot shows the back of one of the mags. That arm is connected to a linkage clamped very simply to one of the engine mount arms, which moves the two advance/retard discs together.