About 60 Swift Airplanes were at the Fly-In today. The National Fly-In is held at the McMinn County Airport near Athens, TN every year. A hailstorm rumbled through in the afternoon. Hopefully none of the planes were damaged.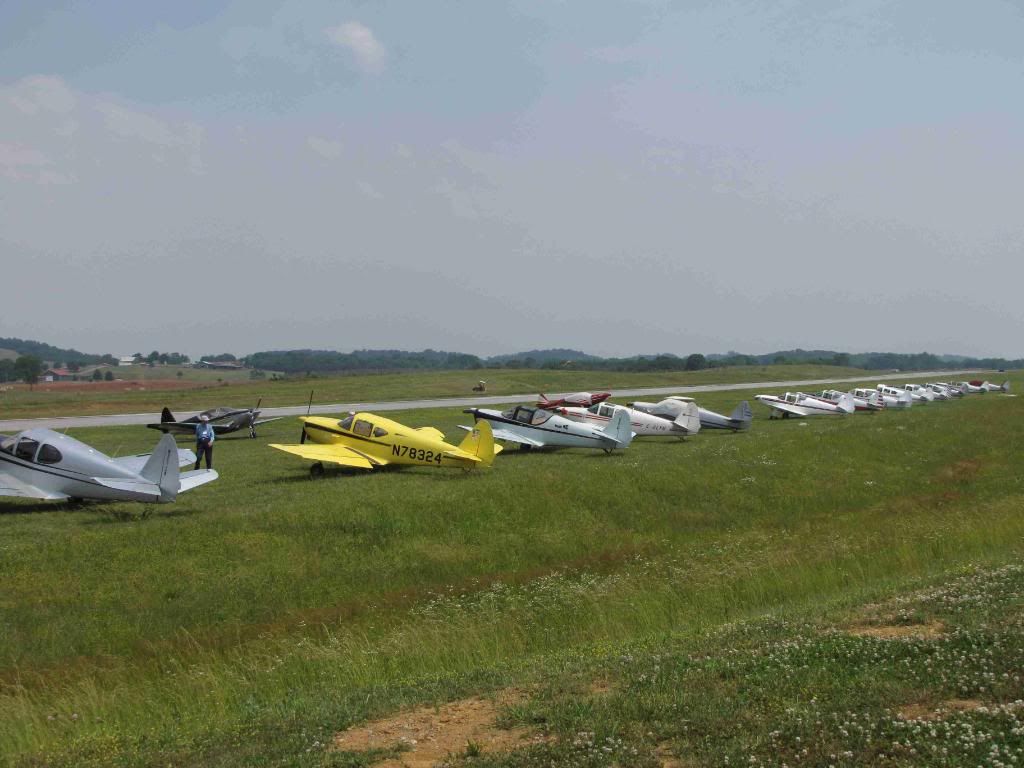 A good example of the all metal Swift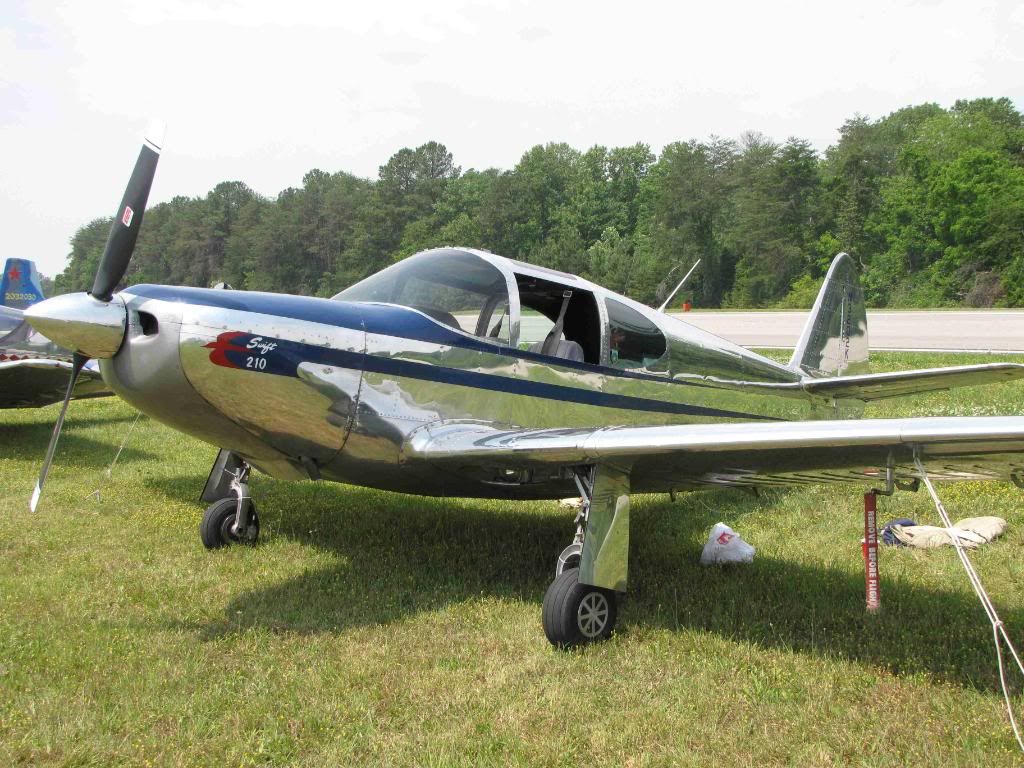 formation flying
I had very close access to the runway.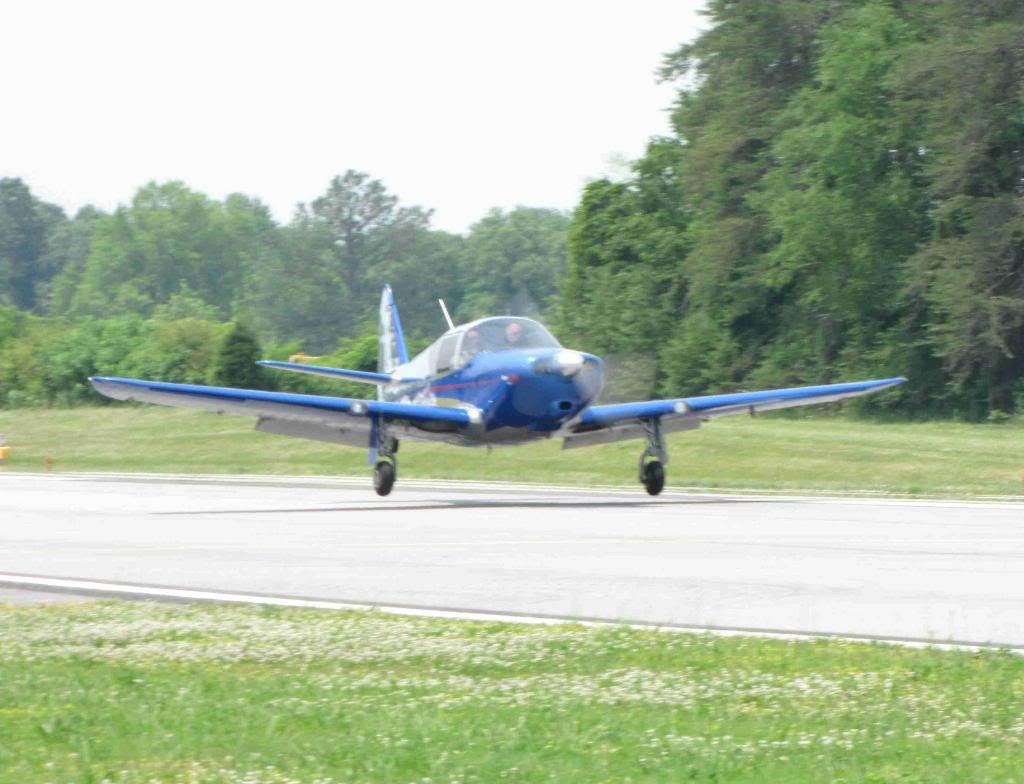 cockpit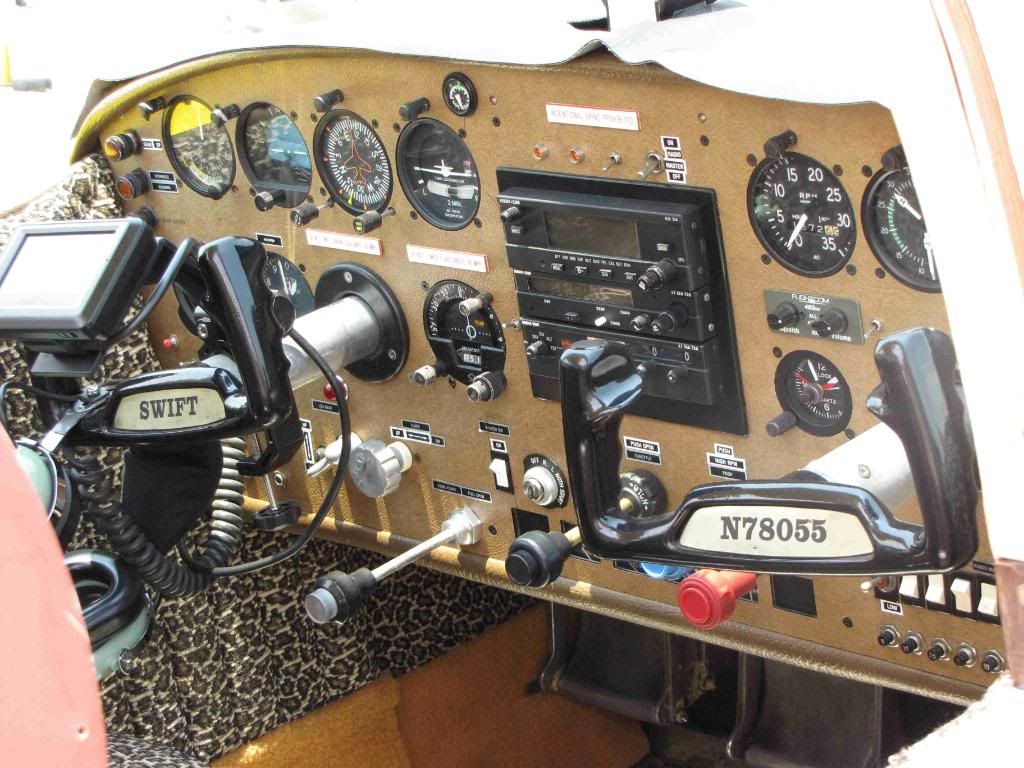 low flyby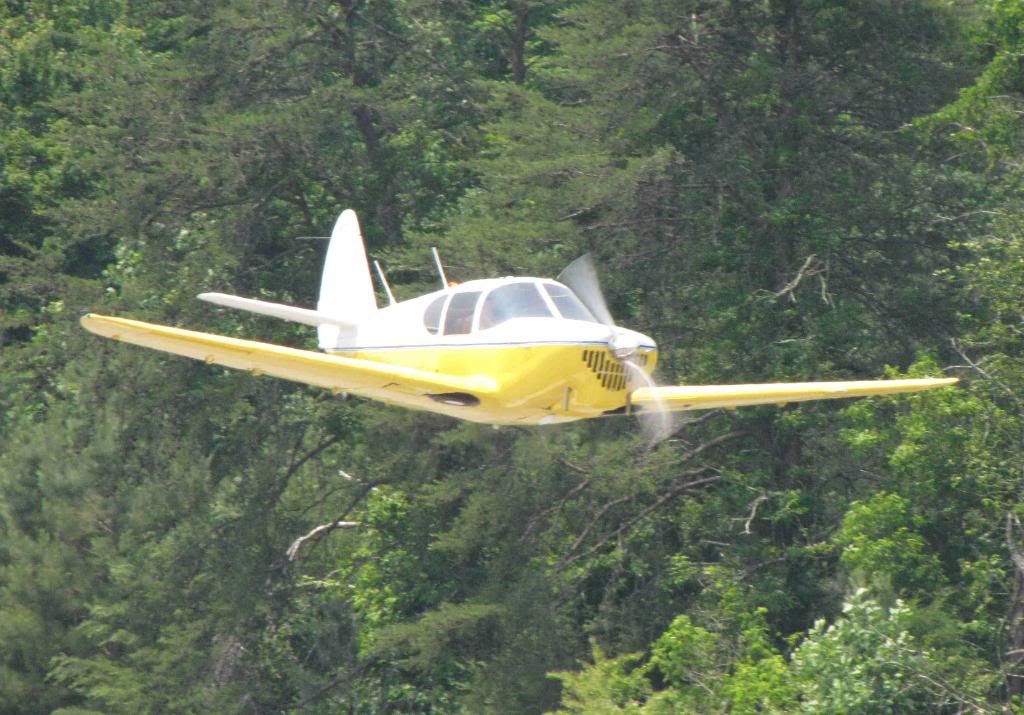 Other types were in attendance, a Nanchang CJ-6