Mon May 05, 2008 12:20 am
The only dissapointing thing currently is that the stands the you see in the pics under the plane have all been stolen, and would like anyone who sees them to please let us know. Unfortunate incident.

But on the bright side, glad to see the girl get a good home soon.
Tue May 11, 2010 9:58 am
Oh man! I remember looking through this very aeroplane back in '91 at Santa Monica, at one of the auctions there. It was still in reasonable, airworthy nick. So sad to see that it has gone downhill like it has.

Sun May 30, 2010 11:54 am
Well unfortunately without fundings for repairs the wings have taken well to the local area. In the last 10 years the aircraft has absorbed about as much salt air as 1 could imagine. So the challenge now is to Save the aircraft instead of make it fly. With the corrosion going on it will take the year or more to control and reapir the damage. The aircraft has had 1 time ferry flight for the wing corrosion appearantly since the early 90's and appearantly it flew a couple times on this 1 permit from my understanding. So since the last foundation owed it, it was already at the repair point and no more flying, but this is same to say with the owner before it, and being on the coast it hasnt faired well. So California Air Heritage Foundation purchased it to save it and make it a static display, so atleast instead of srapping an aircraft that cant fly again, it will be treated well.
Does anyone here on WIX have experience in Ttaking Convairs apart? i do have some tooling questions.
With that said, I have lots of pics of her coming apart, and the possiblity if that anyone is looking for some 2800 parts, we might be getting rid of accessories and pipes to help pay for the move. They will be replaced with dead/burned-out components.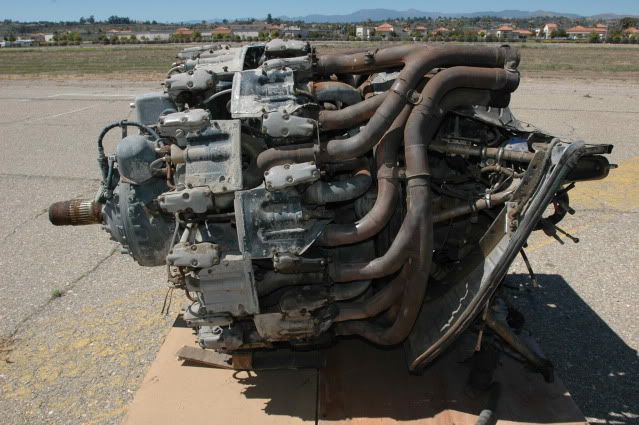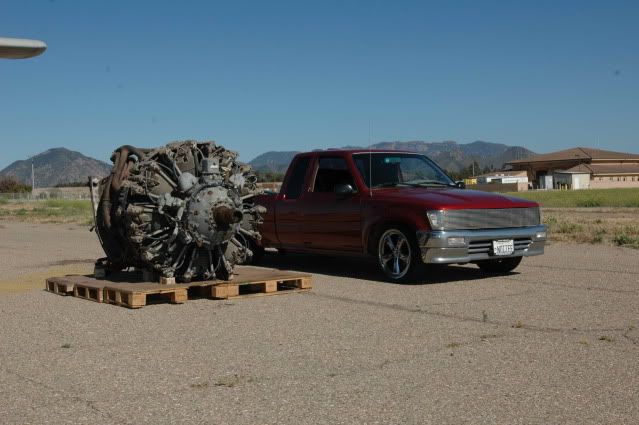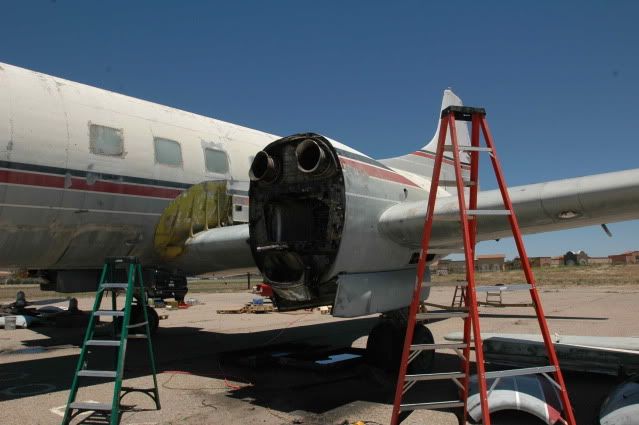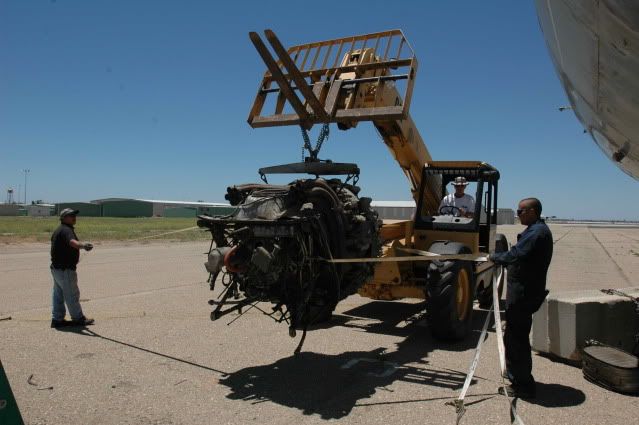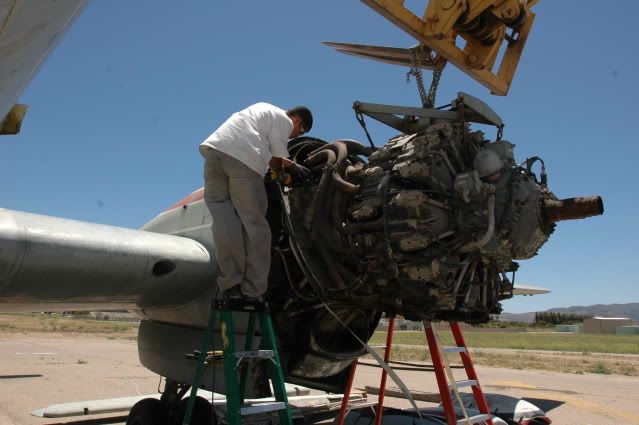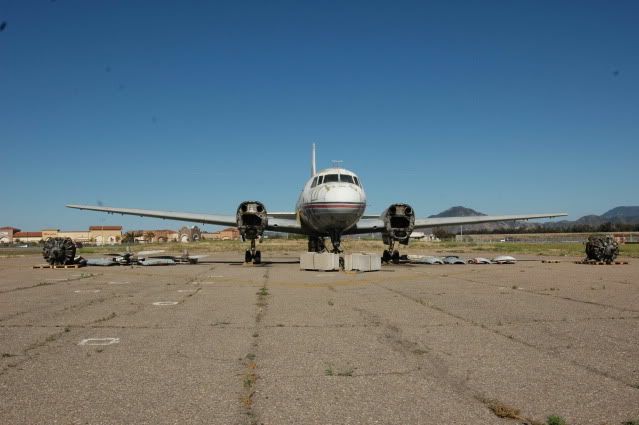 Enjoy,
Dave
Sun May 30, 2010 12:06 pm
When I watched the guys take a wingtip off, it just unbolted fairly easily. No special tools were used.
Sun May 30, 2010 1:05 pm
The horizonal stab has bolts that arent 9/16" or 14.5mm, hey seem to use a odd ball size on it and they look original so Im curiuos if it was a special size or an old socket size that isnt used anymore. ? The wingtips will be alot easier because we found the tooling now for them. The engines both came off yesterday and the horizonal is hanging on by the 4 bolts, awaiting sockets.

Dave
Sun May 30, 2010 1:26 pm
Dave: If a 9/16 wont fit, then the next non-metric would be 37/64's. Not an easy size to find, but they are available. I'd see if I could get a caliper on one though to check the head size before I spent time looking for one. I'll look in my stash of oddball stuff this afternoon when I get over to Dad's house and see if I happen to have one.
Sun May 30, 2010 1:45 pm
I seem to remember hearing that some of the bolts on the CV were "odd" sized, so it's entirely possible they're 37/64ths. I know the guys seemed to have a pretty "complete" set of sockets to work on the birds.
Sun May 30, 2010 2:57 pm
Anyone have a 33/64 or 37/64" socket? I think its 1 of the 2. I would like to buy it from you or if you have a loaner, Ill settle for a loaner until I an buy one from someone.

Thanks
Dave