All--
Thought y'all might enjoy this. I bought an Alfa ARF P-47D with the included parts for retractable gear and flaps...but I didn't like the paint scheme. So I repainted it as Gabreski's HV-A using an airbrush, aerosol cans, and more masking tape than I'd like to admit.
The only decals are the national insignia and the red "No Step" panels on the flaps.
I've also added a servo slowdown module so the gear retract like the real ones, not flipping up and down like in some cartoon.
It flies at about half throttle, and wide-open does about 80mph. Scary, but fun!
Sorry if the pictures aren't great. My camera's packed up so I used the one in my phone. Hope you enjoy!
As it came from the box and...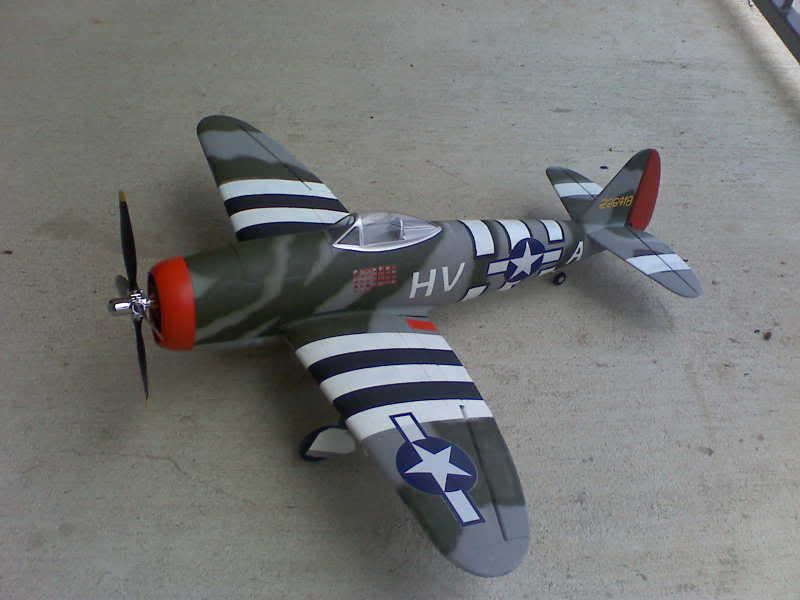 The completed plane!
A second view.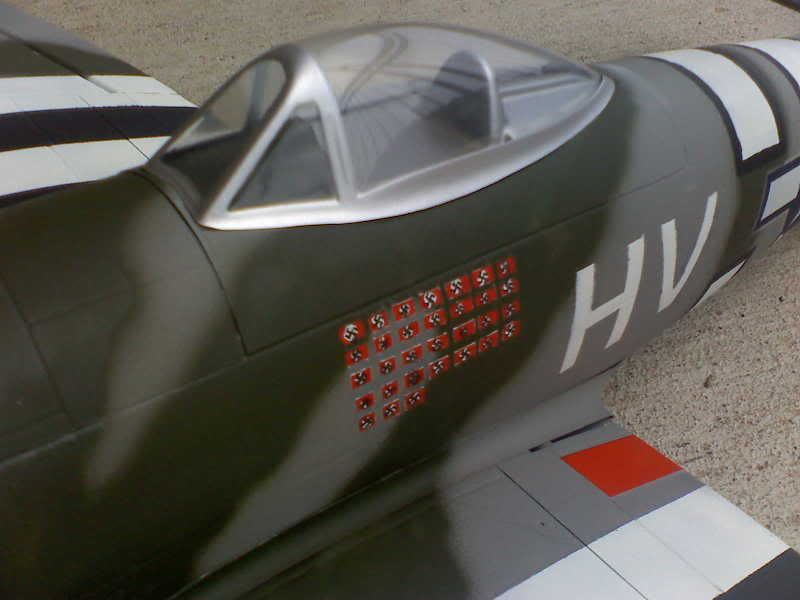 One of the pictures I found online showed him with 31 kills, but I think he's only officially credited with 29. Oh well.
Flaps deployed.
Gear retracted.
What can I say? It was fun!
Brandon