Jan 2022 Update

The old 1/135 Revell Convair 990 is coming out with NASA markings.
Atlantis has been very upfront about the high license fees being charged by airlines if a kit maker wants to include their markings. So, expect Atlantis to do a lot of governmental and prototype markings.
Since serious airliner builders will likely spend the money with aftermarket decal shops for whatever livery they want, the limited decal choice isn't a terrible thing, it helps keep the price of the kit low.
After all, I'd guess most buyers are going to be kids (or parents/grandparents buying for kids), not IPMS members!

Also, the Revell 707 in 1/139 is coming out in a Boeing house color scheme. The scheme seems to be a Pan Am window stripe with an added red stripe and different tail markings. I don't think it is a prototype scheme, rather I would bet it was a Pan Am jet bailed or leased back to Boeing to take to a trade show.

A friend, who is a unpaid consultant to the firm, gave them my suggestion of issuing the kit in USAF VC-137A/B markings.
Remember, before they bought the VC-137C "Air Force One", a 707-320, they procured three short -120 models, which as VC-137As (later Bs with Turbofan engines), were the first jet transports in MATS service.
Oddly, Revell never did that, instead offering the short fuselage model with a range of long fuselage markings... most notoriously, as a E-3....which of course is based on a 707-320, not -120.

The old Aurora 1/96 727, last released by Atlantis a couple of years ago in Eastern markings, is due out later this year in Boeing colors.
Since it is a -100, that means it might come out as the prototype with the original Boeing house colors of yellow and brown.
I have a large scale Topping 727 in those colors...as well as a 737-100.
I suspect there were other house markings on later aircraft, again leased from an airline...So it might have modifications to the standard airline scheme. It will be interesting to see what they come up with.
(Remember, the prototype went to United, I don't think Boeing had a dedicated "house" example).
The -200 prototype had the later Boeing red/white house scheme. Atlantis could offer that and just not address the issue that the kit is a -100 not a stretched -200. It is tough to tell on a pretty featureless model without molded-in emergency exits.
UPDATE..that is exactly what Atlantis did, making the decals for the -200 prototype.

Okay, these are not the most sophisticated kits out thete, they date from the days of the "box scale". But it is nice to have these kits out again as either nostalgia pieces for old guys or as a low cost entry level kit for new builders who really don't need a $40-60 kit.

The Wright Cyclone and other previously mentioned kits are still on their way.

4317
Attachments: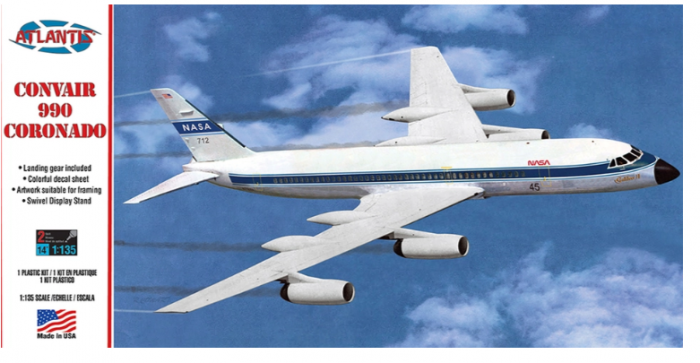 Screenshot_2022-01-30-19-11-24_kindlephoto-44188677.png [ 402.89 KiB | Viewed 301 times ]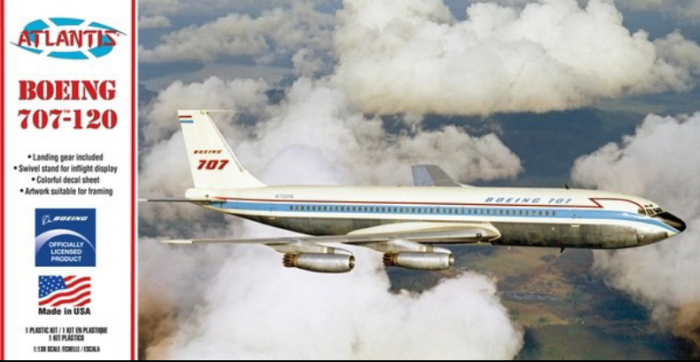 Screenshot_2022-01-30-19-07-14_kindlephoto-43944646.png [ 356.88 KiB | Viewed 301 times ]

_________________
Remember the vets, the wonderful planes they flew and their sacrifices for a future many of them did not live to see.
Last edited by JohnB on Tue Apr 12, 2022 11:38 am, edited 2 times in total.