My supplier finally has black t-shirts... I made up this one for WIX
http://www.cafepress.com/wrg1945.38066400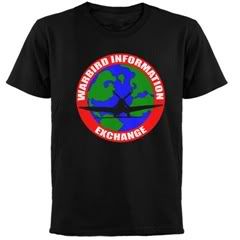 And best of all, they are available in 3XL (for me thats a good thing)
I have one on order but don't have it yet so I can't tell you how good it looks yet, but I have been pretty happy with everything else I have gotten from cafepress before.
Also, I was thinking about creating a custom shirt for each member that wants one. Something like this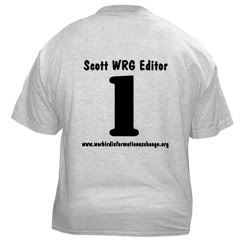 http://www.cafepress.com/wrg1945.39674492
The number will be the your member number from the member list. And the name will be your screen name. Figure they might be fun for meeting up at airshows.
It doesn't have to be on a grey shirt, it can be on any of the shirt designs offer (except black, hich can't be double sided yet). Let me know if your interested
_________________
Scott Rose
Editor-In-Chief/Webmaster
Warbirds Resource Group
- Warbird Information Exchange - Warbird Registry - MilitarySciFi.com
Be civil, be polite, be nice.... or be elsewhere.
-------------------------------------------------------
This site is brought to you with the support of members like you. If you find this site to be of value to you,
consider supporting this forum and the Warbirds Resource Group with a VOLUNTARY subscription
For as little as $2/month you can help ($2 x 12 = $24/year, less than most magazine subscriptions)
So If you like it here, and want to see it grow, consider helping out.

Thanks to everyone who has so generously supported the site. We really do appreciate it.
Follow us on Twitter! @WIXHQ